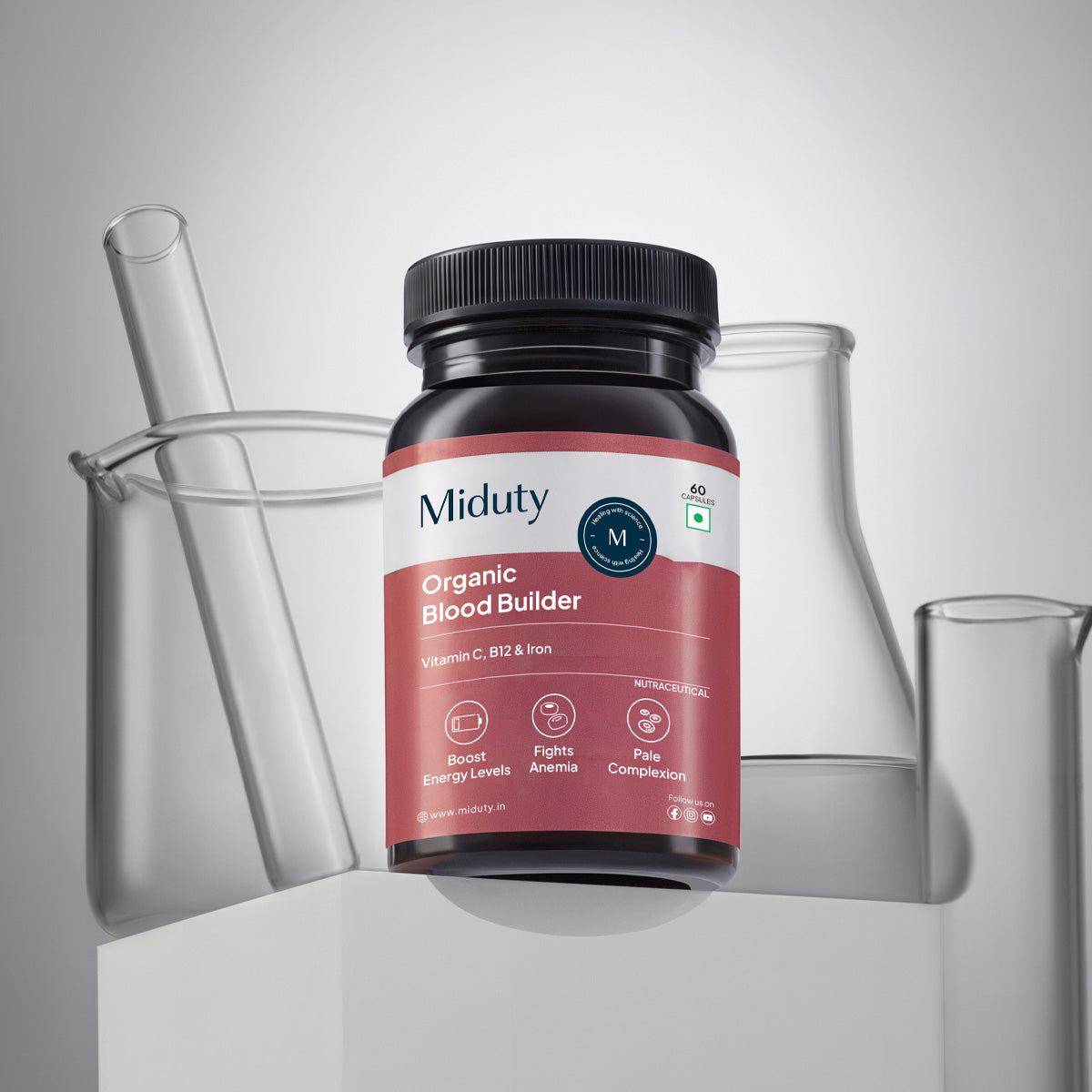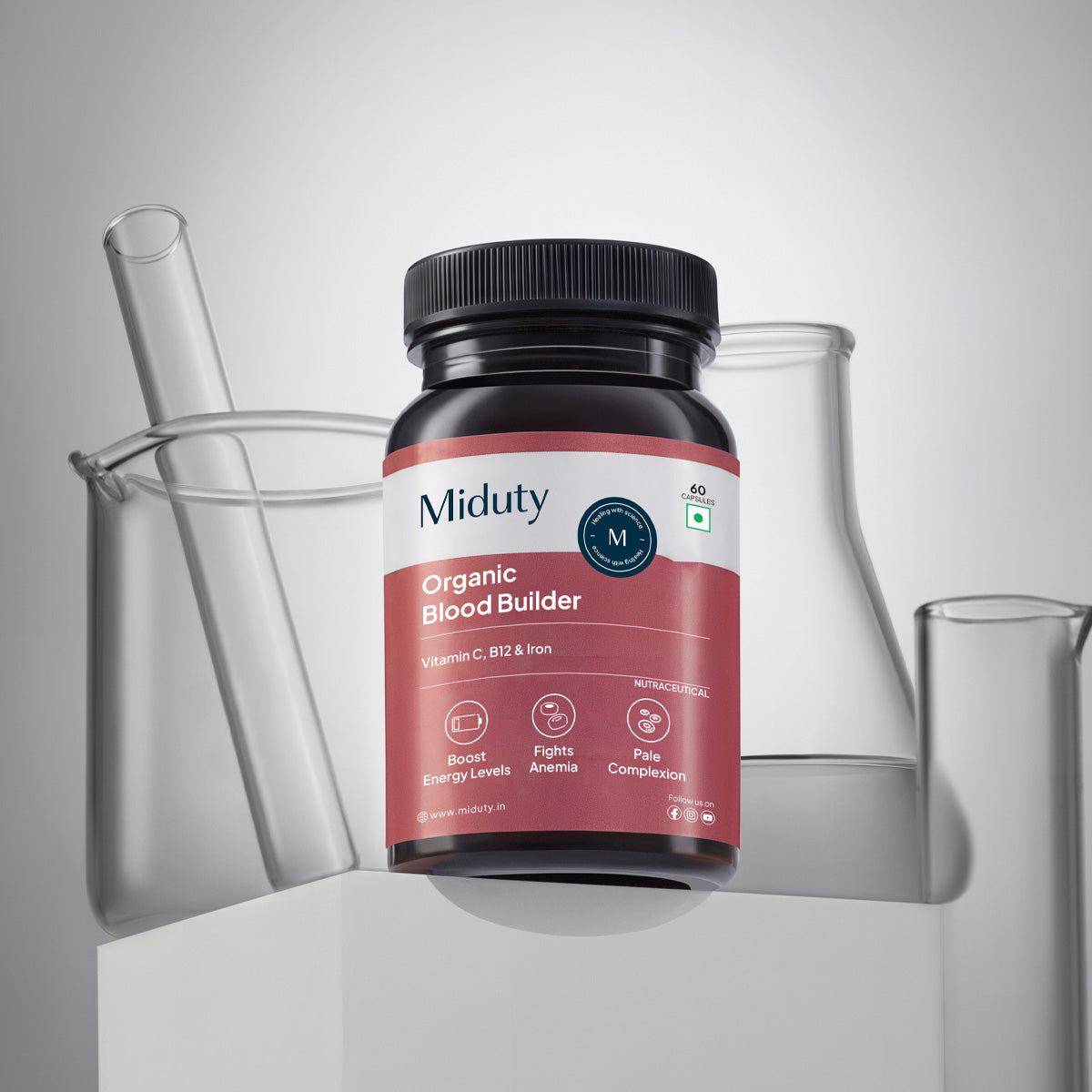 Anemia
Haemoglobin
Iron
Organic Blood Builder
Organic Blood Builder
Miduty's Organic Blood Builder is a proprietary blend of Vitamin C, B12, and folate for naturally enhancing iron levels in the body.
Do you often feel fatigued and exhausted and frequently experience shortness of breath or irregular pulse? You might have Iron deficiency. 
Miduty's Organic Builder Product Naturally increases iron levels in the body, fights fatigue, and gives you beautiful and healthy hair.
Description
A large group of people do not eat well today, and thus eventually have to pay a price for it. Poor Iron and hemoglobin levels in the body are associated with issues including hair loss, a pale complexion, low energy, cold hands and feet, shortness of breath, and brittle nails. Dietary requirements can be exceedingly challenging to meet and vegetarians have it even harder. Additionally, there is less absorption. 
Even consuming green vegetables every day can only offer 6 mg to 18 mg of Iron that the body needs from the diet. However, the absorption of Iron entirely depends on stomach acid, as to whether it is sufficient for Iron absorption. Only 50% of the Iron can be absorbed by our body if stomach acid is low, hence taking supplements becomes necessary.
The presence of the Dragon Fruit in Miduty's Organic Blood Builder provides a rich source of Iron which can compensate for Iron deficiency in males, females, teenagers, and especially pregnant women and increases hemoglobin and erythrocyte levels.
With the infusion of Beetroot, Spinach, and parsley thyme leaves Miduty's Organic Blood Builder is significant to improve RBCs, WBCs, Lymphocyte, Neutrophil, and Monocyte counts.
Flavonoids and phenolic compounds present in the beetroot exerts hematinic properties which could significantly restore the red blood cells, white blood cells, hemoglobin, and hematocrit level.
Prickly Pear Cactus fruit finding its place in Miduty Organic Blood Builder increases Red Blood Cells production and provides protection from the rupturing of the red blood cells. The potent antioxidant property of phenolics and betacyanin's contents of it guards against ROS (Reactive Oxygen Species).

The results of the study showed that supplementing with parsley leaves could significantly improve all of the vital hematological characteristics. [1]

Thyme leaves dramatically raise RBC, WBC, lymphocyte, neutrophil, and monocyte levels. [2] A better and more efficient natural blood-building routine is barley grass. [3]

It is known to provide a rich source of Iron, and better hemoglobin levels, which consecutively improve oxygen capacity in the blood.
How do I take them?
Dosage-

With meals or as directed by your healthcare provider, you can take 1-2 capsules daily with water.

Please Note-

Do not consume it if you are having severe constipation.

Quick info-

You can also consume it along with drinks like amla juice.
What's it for?
- People With Iron Deficiency
- People With Low Hemoglobin Levels
- People Experiencing A Lack Of Energy Or Fatigue
- Hair fall
- Anemia
Why is Miduty's Organic Blood Builder Superior?
Miduty's Organic Blood Builder has a rare combination of the ingredients of Vitamin C, B12 and folate to be found in Iron supplements that makes it stand out from the rest in the market, by ensuring greater quality and positive health effects.


This product, which is a much-needed evolution in the health supplement industry, is a natural iron compensator that contains no artificial fillers or powders.


There is evidence that vitamin C increases the absorption of iron. It takes in non-heme iron and stores it in a simpler state.


The red blood cells, white blood cells, hemoglobin, and hematocrit levels may be dramatically restored when sufficient volumes of beet extract were administered over a specified time period. [4]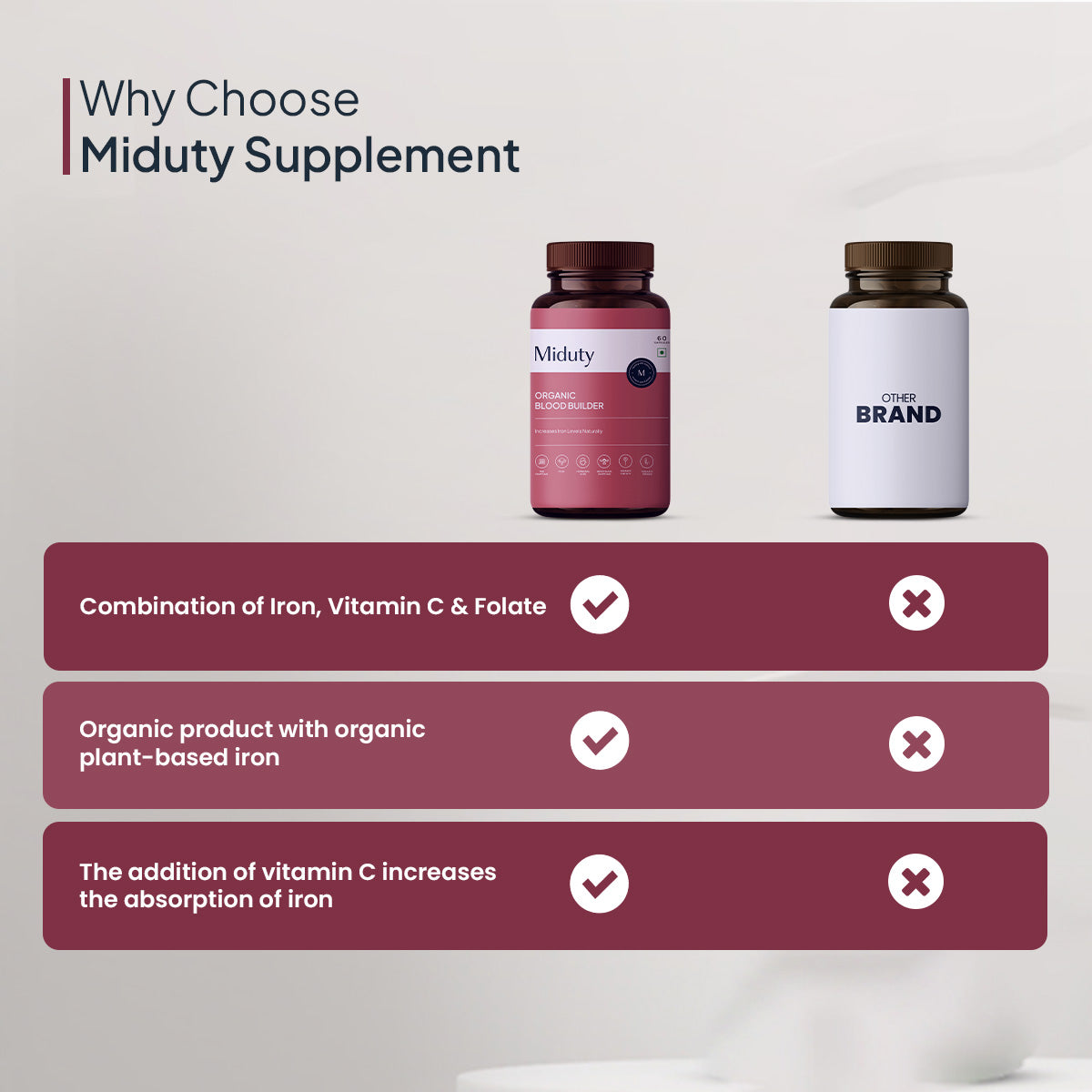 How We Helped Our Customers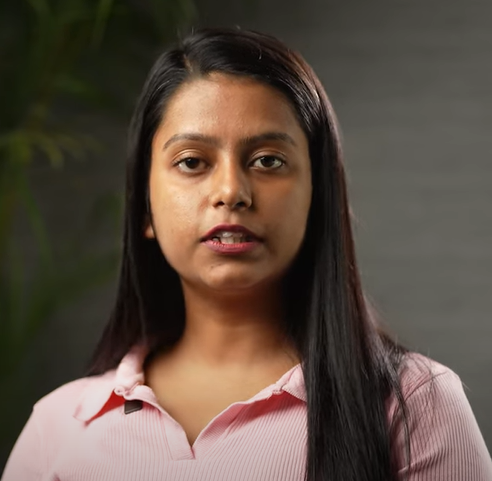 Sushmita Fixed Heavy Bleeding & Weakness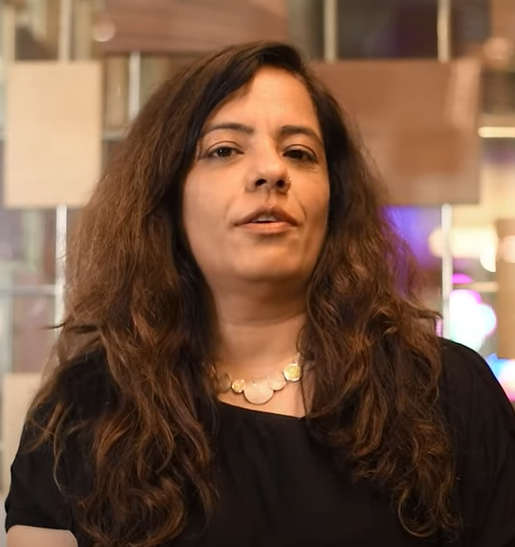 Anu Increased Hemoglobin Levels With Blood Builder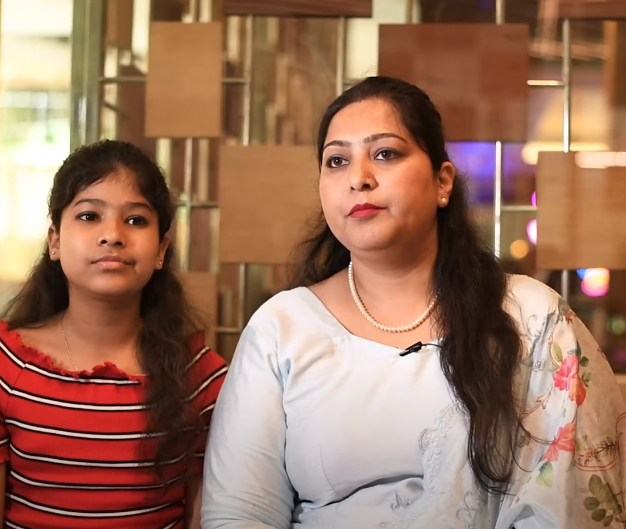 Rajdeep Fixed Her Daughter's Wheat Allergy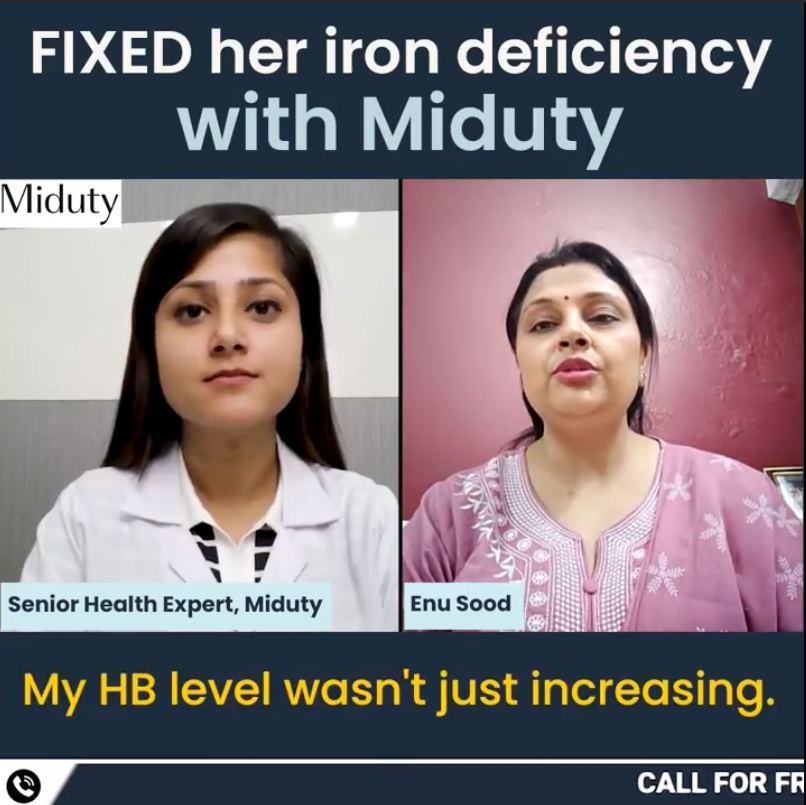 Enu fixed her Iron levels successfully.
What's Inside? (Ingredients)
FAQs
I don't have a healthy level of hemoglobin. It usually results in an 8 or 9. Will using this product allow me to have more hemoglobin?
This is a natural blood booster in the shape of digestible capsules that are simple to take. Your body will produce more hemoglobin when you use this product as it will raise your iron levels.
How long can I take this supplement?
Due to the fact that these capsules are 100% organic, your body won't experience any negative side effects from them. You can take it as long as you want but a minimum of 3 month is prescribed. They support the body's iron levels not only during times of growth but also during times of maintenance.
Will this supplement prevent my excessive hair loss?
Yes, it will, but keep consuming a protein shake with it for best results.
If we are eating Blood Builder, do we still need to take Vitamin B12?
The purpose of Blood Builder is not to treat a B12 deficiency. You must take additional Vitamin B12 supplements with organic Blood Builder if you have a B12 deficiency.
Are Palak Notes and Miduty same brands?
Yes, the brands Palak Notes and Miduty are the same.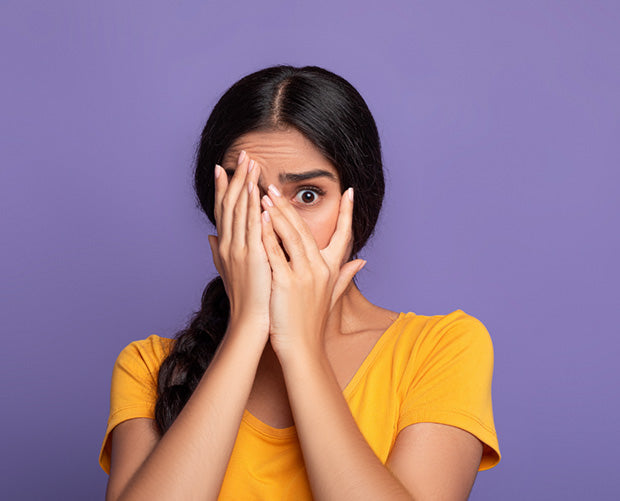 Unknown Facts
Restless Leg Syndrome

One of the reasons for restless leg syndrome, which can cause significant sleep disorders, is iron deficiency. Iron promotes getting enough oxygen to the muscles, which can reduce discomfort and spasms.

Enhances Brain function

Because iron is necessary for the transport of oxygen to the brain which uses around 20% of all the oxygen in the body thus,iron is a top brain food.Therefore, memory or other mental abilities may be affected by an iron insufficiency. A reduction can result in behavioral and brain disorders in newborns and children, which may eventually create learning challenges as well.

Anemia due to ongoing bleeding

Anemia can be caused by blood loss from wounds or heavy menstrual bleeding. Anemia can also be brought on by gastrointestinal ulcers or cancers like colon cancer that cause a gradual loss of blood.
Scientific/Clinical Studies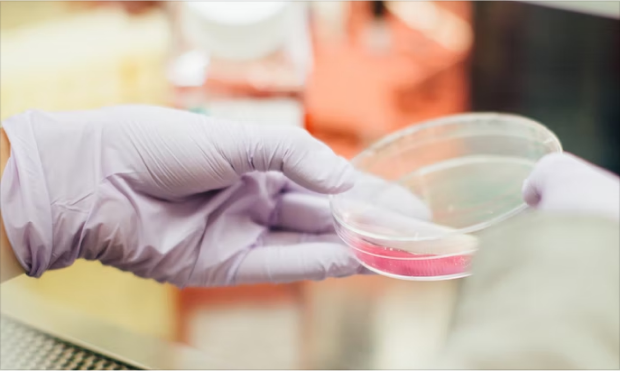 PALAK NOTES IS NOW MIDUTY
New Era! Continued Dedication!
Pain that went untreated gave rise to the brand Palak Notes. Pre-COVID, we began to evolve, and over the past three years (and counting), we have dedicated our entire self to learning about the pain and health issues that society suffers. We had a modest beginning, but today we have a large family. 
So, in order to adapt to these changes over time, we have decided to create a new brand identity that reflects our team and potential customers. We are now known as MIDUTY. Our vision for the current era is presented and projected through this new identity.