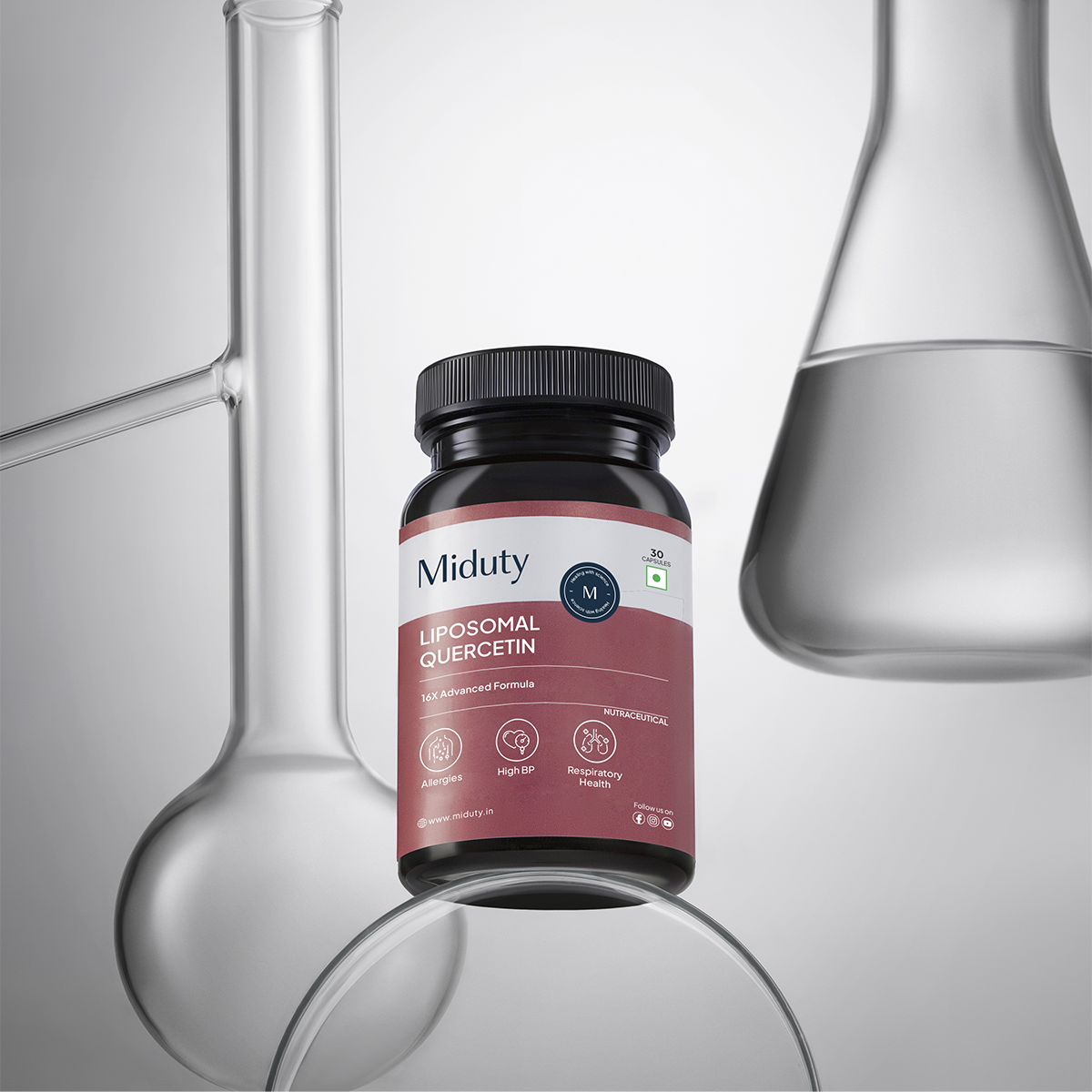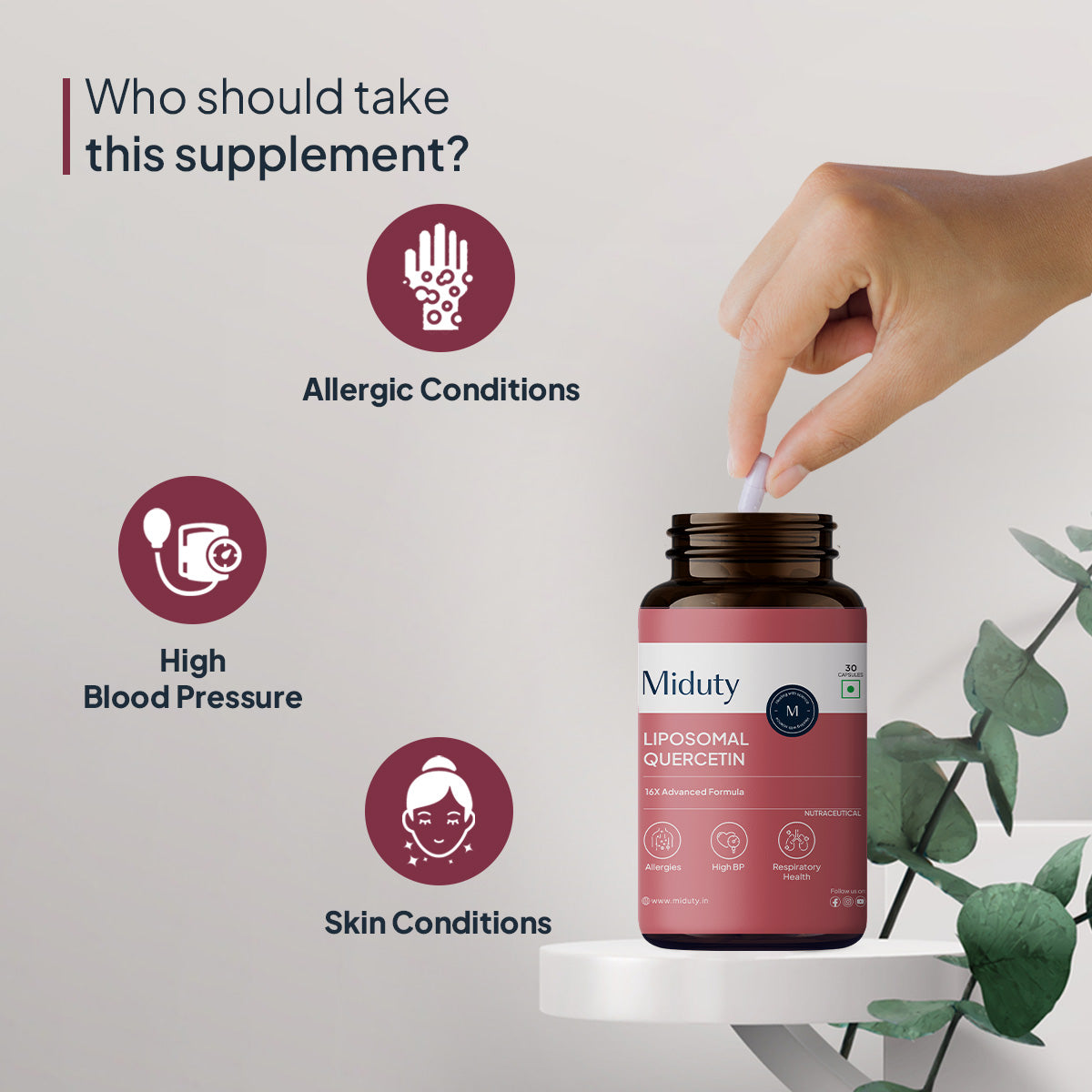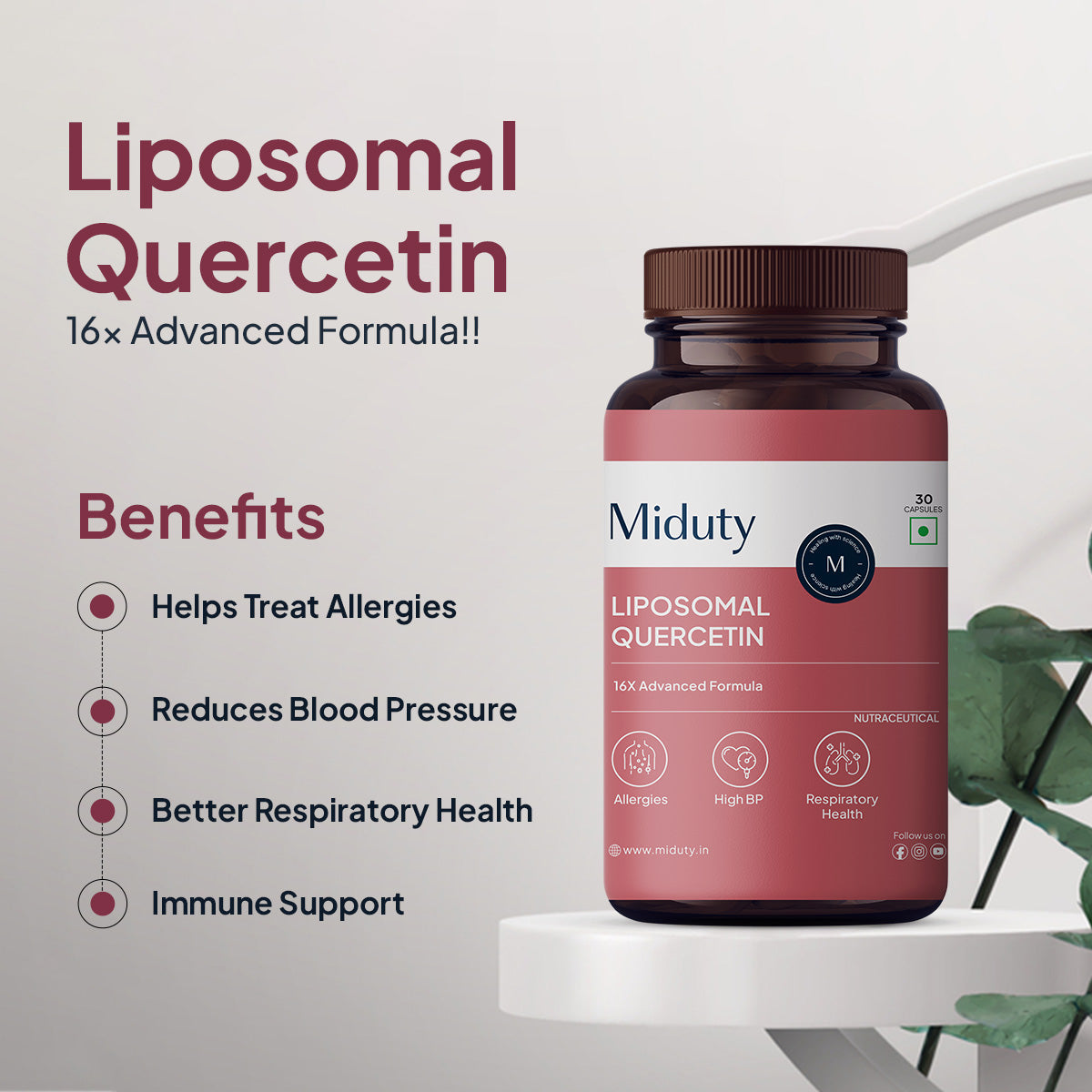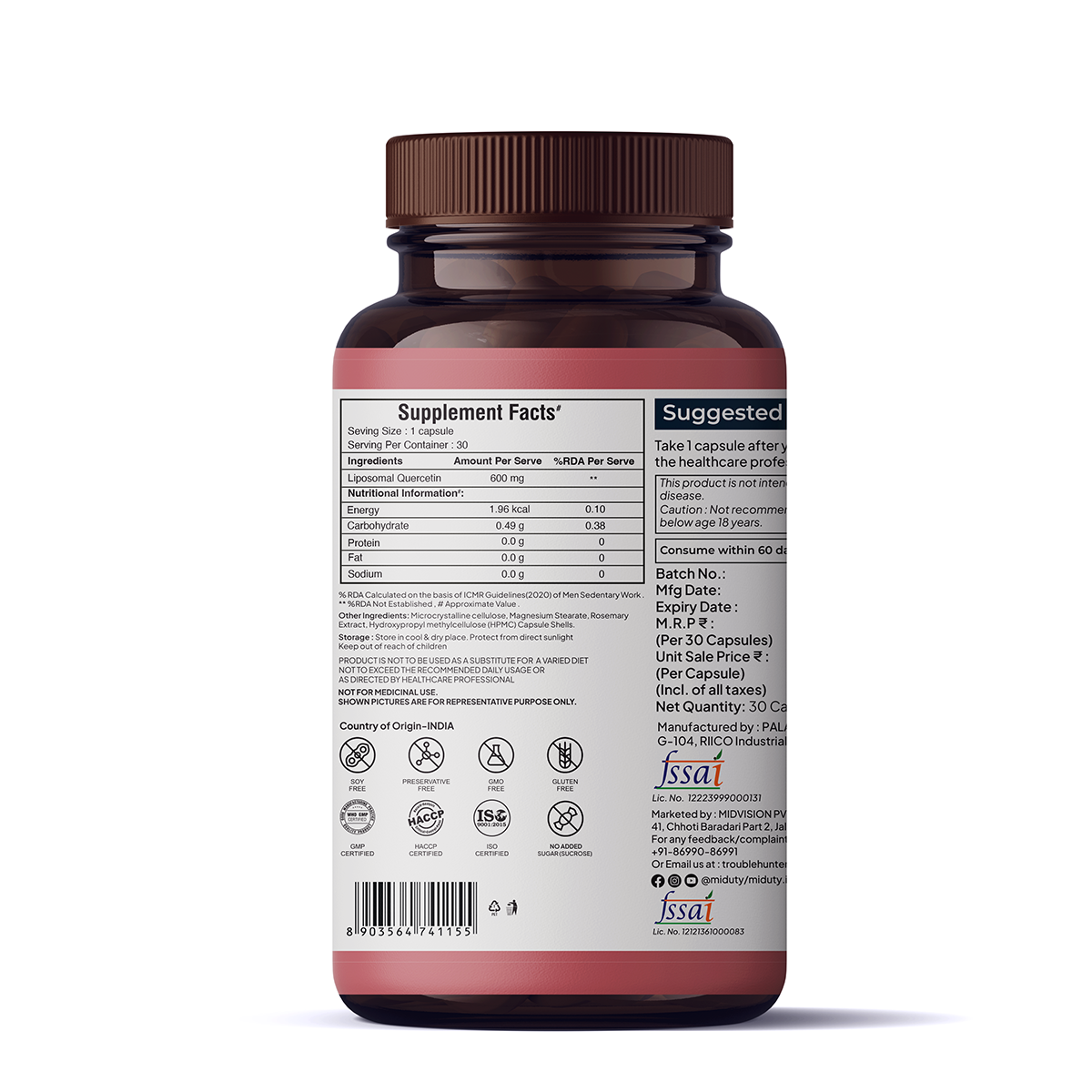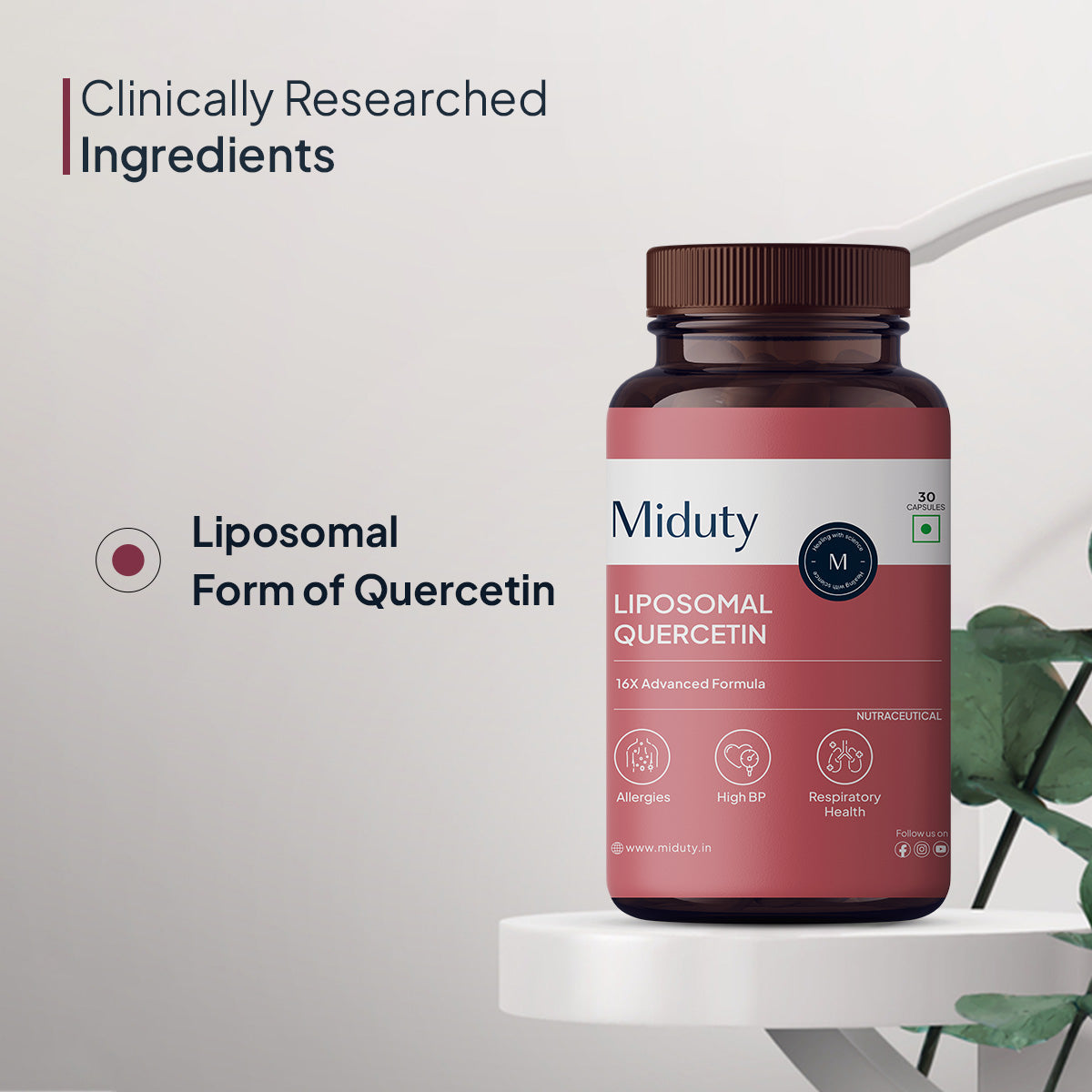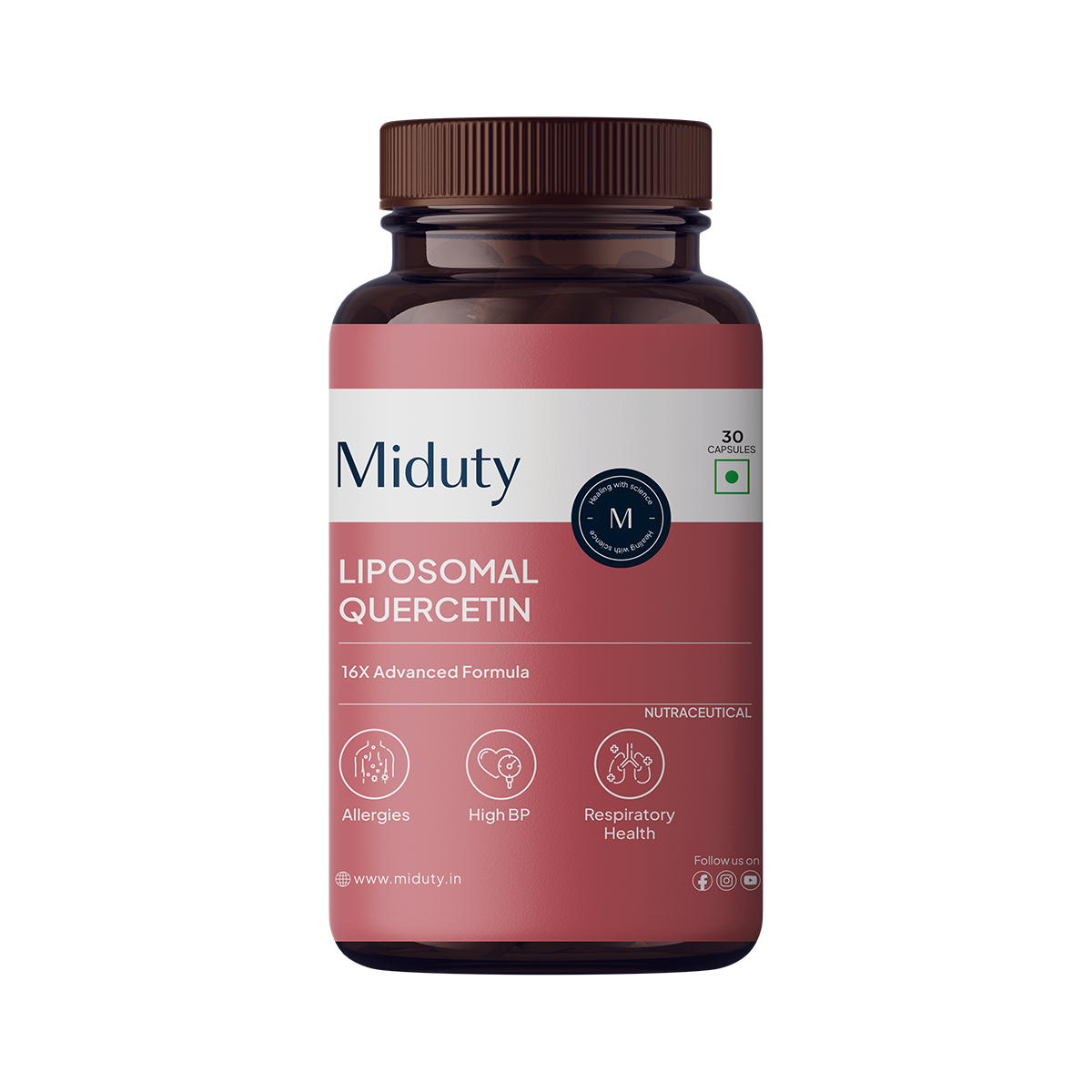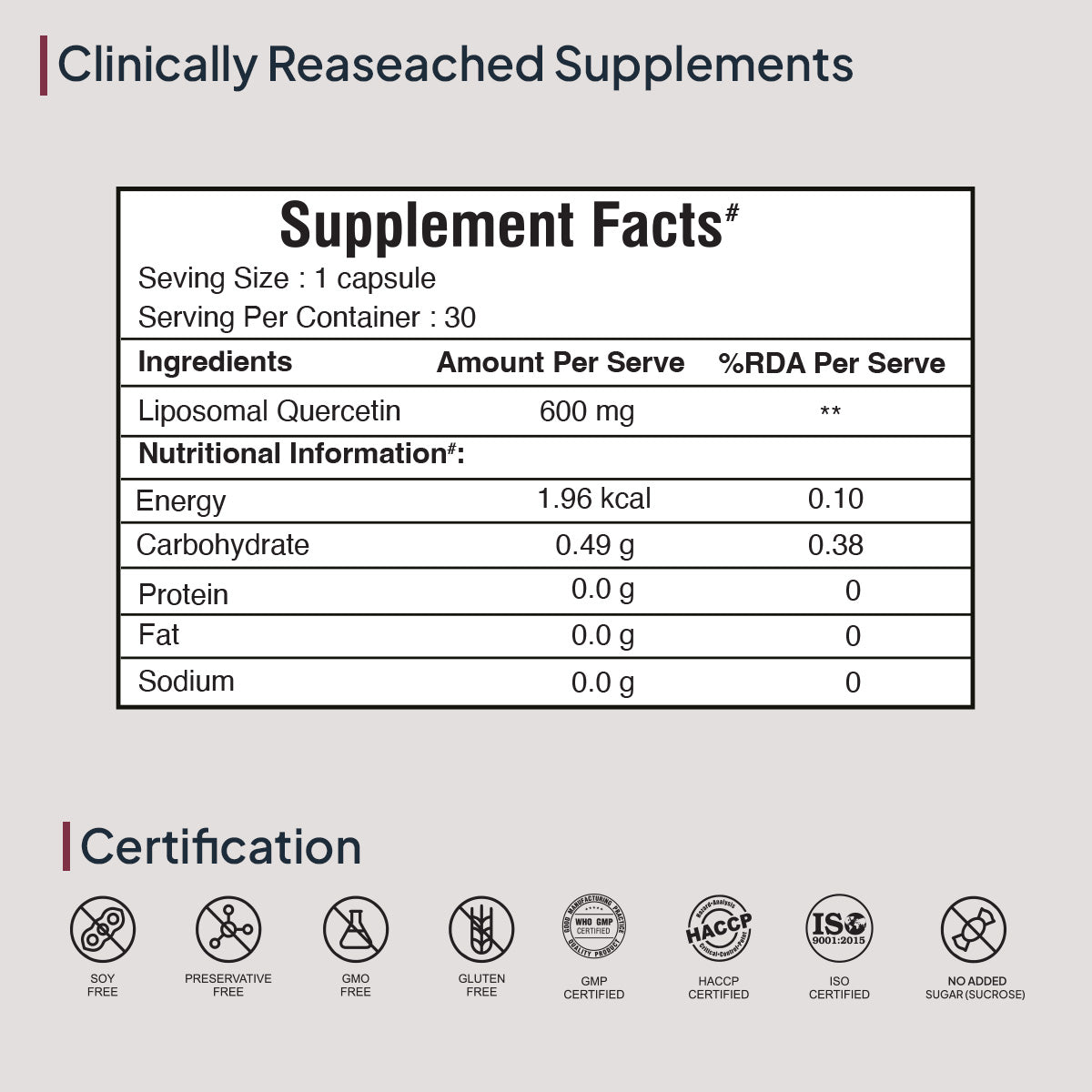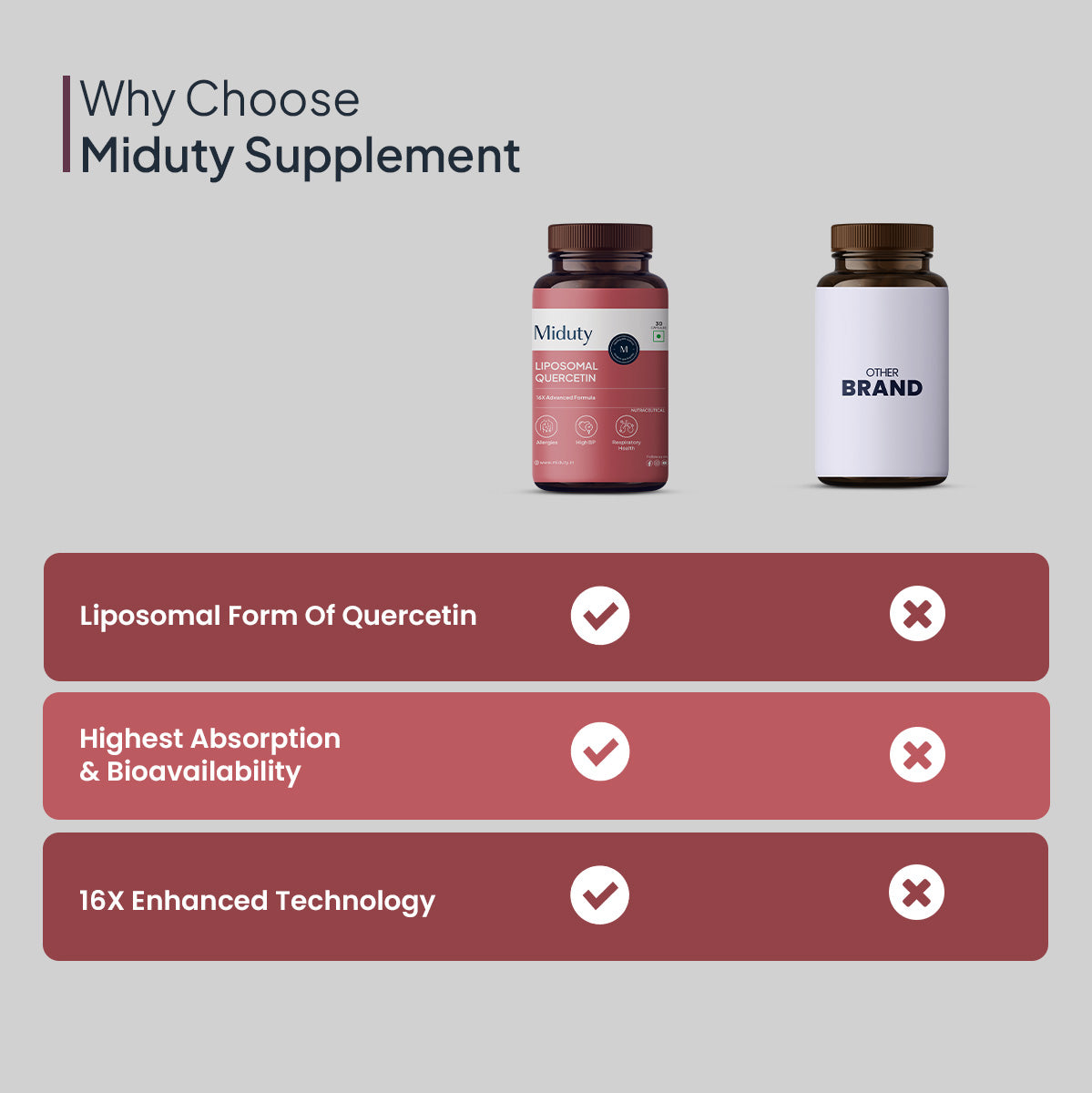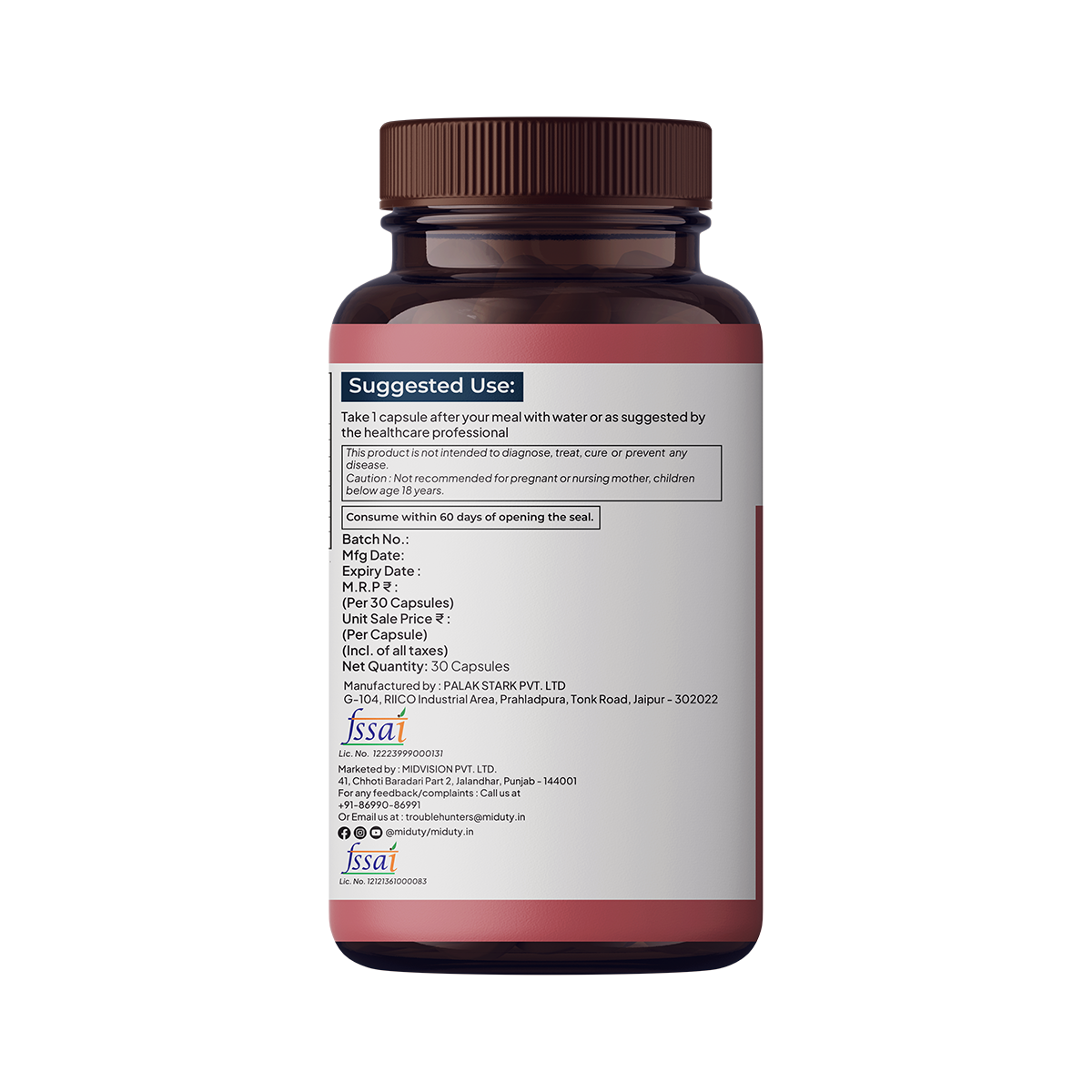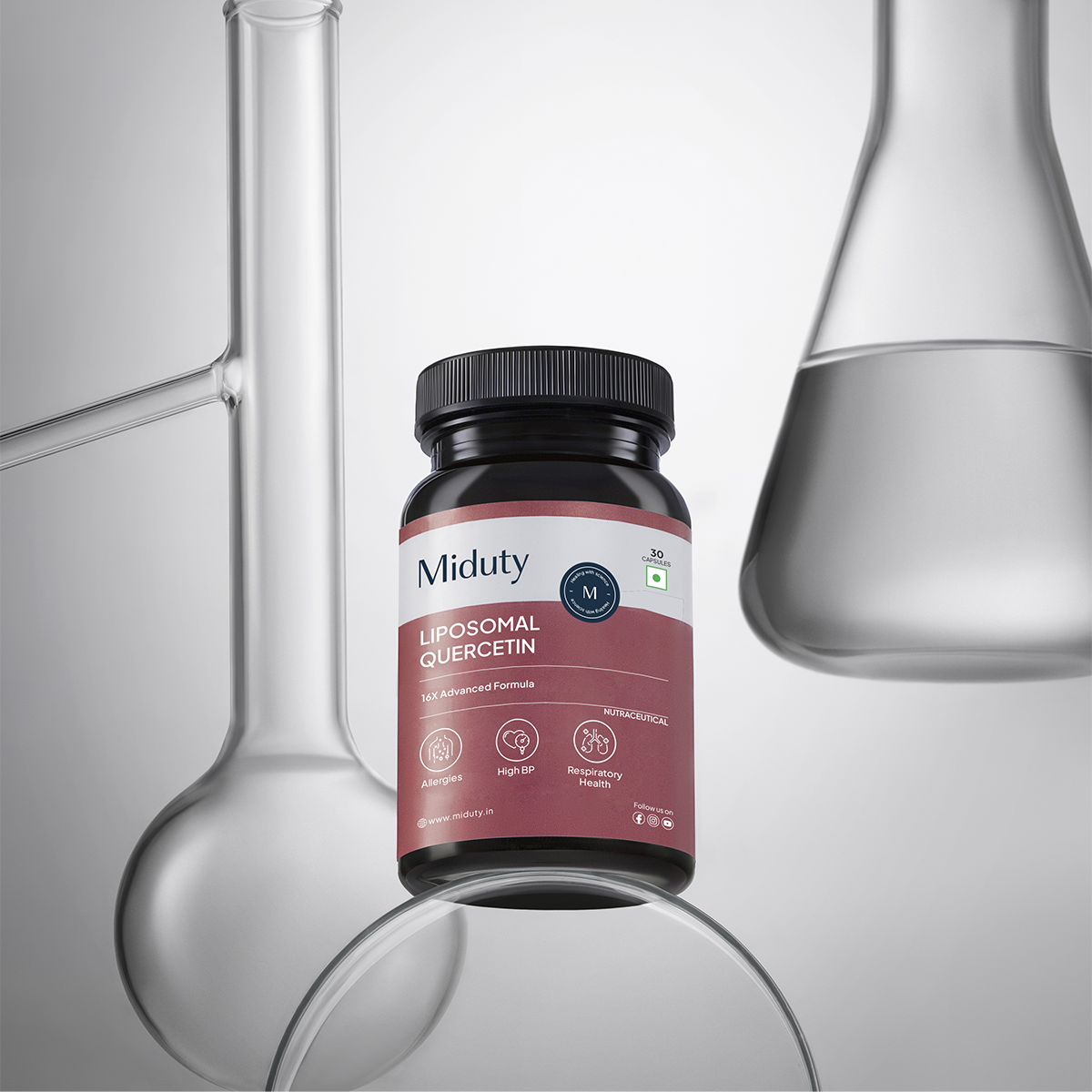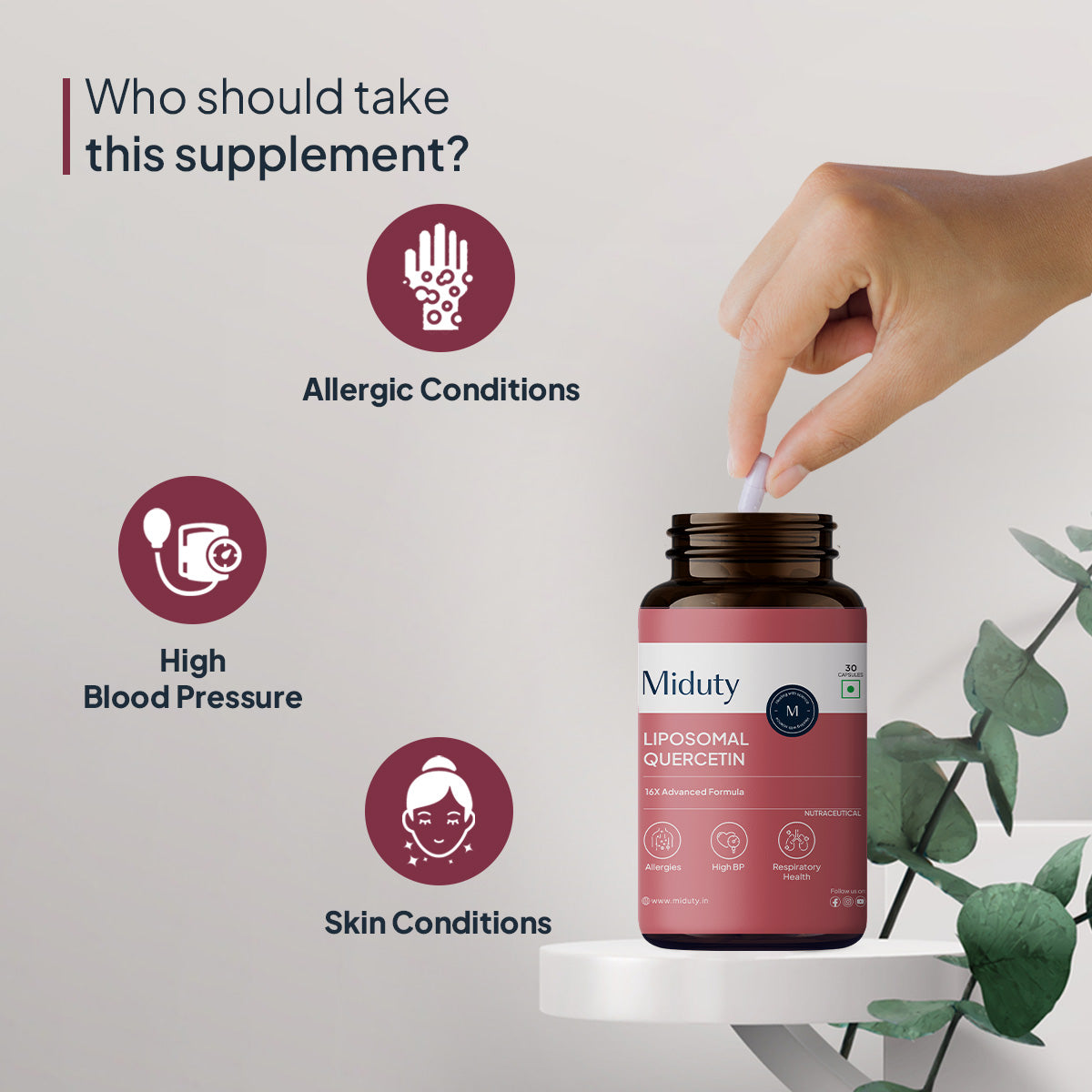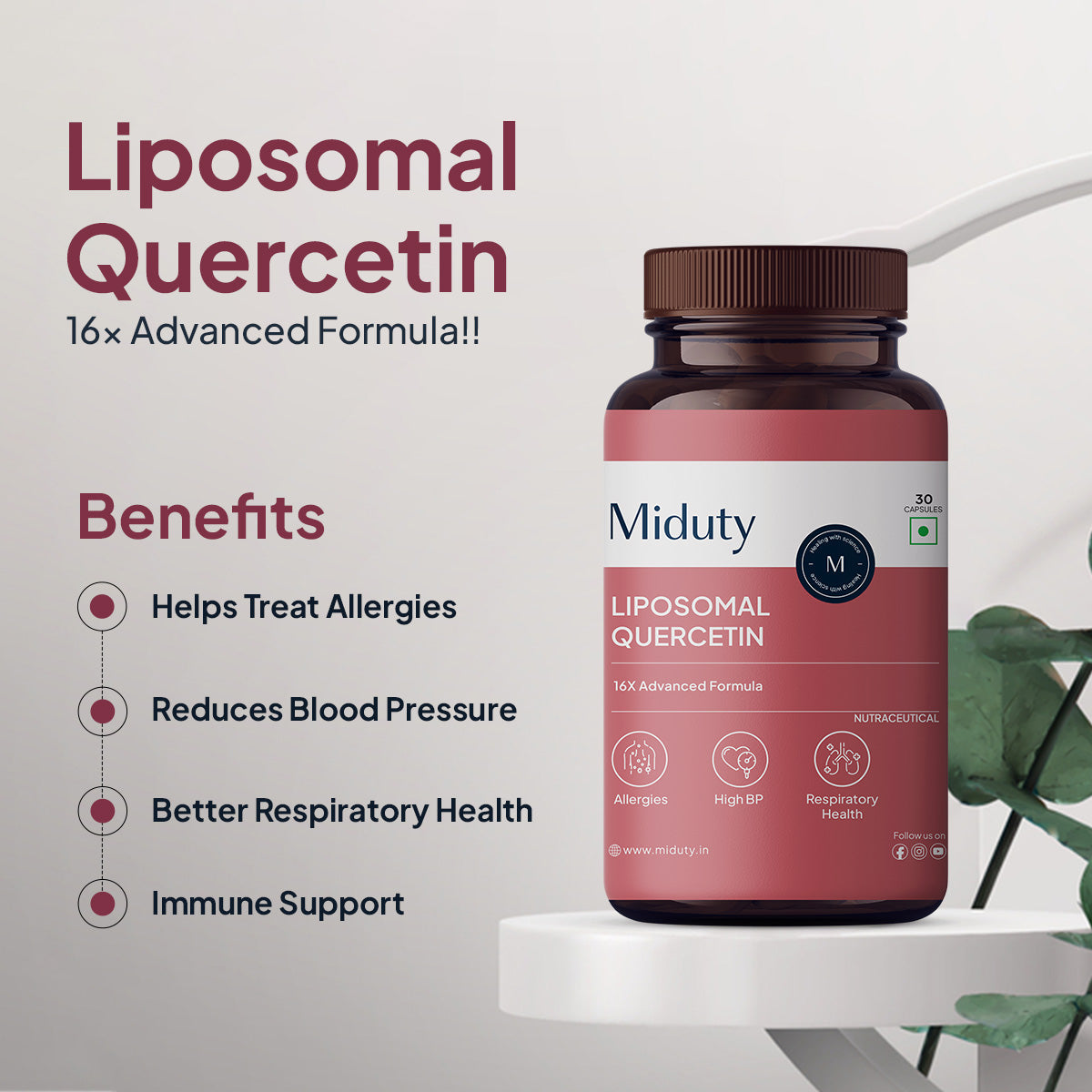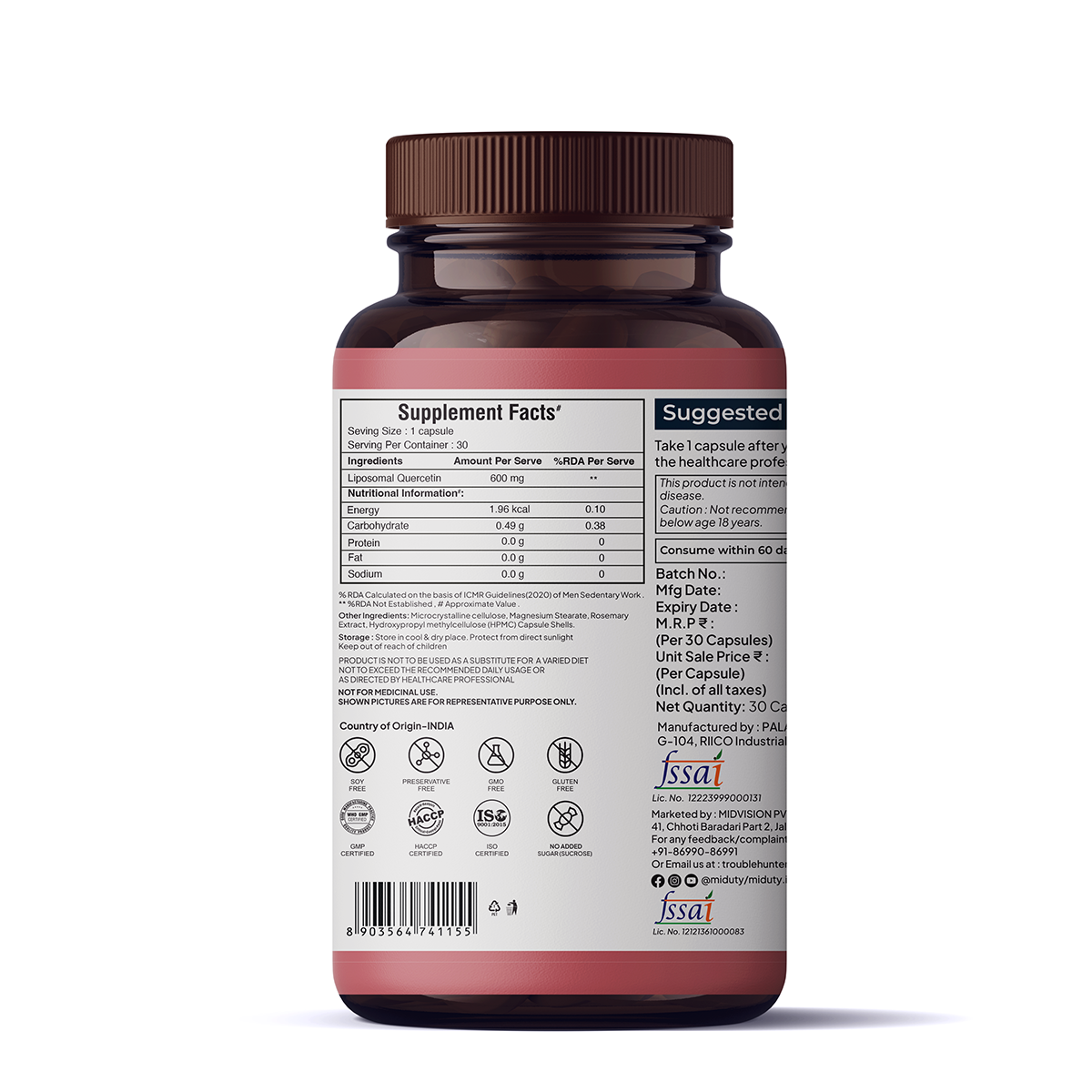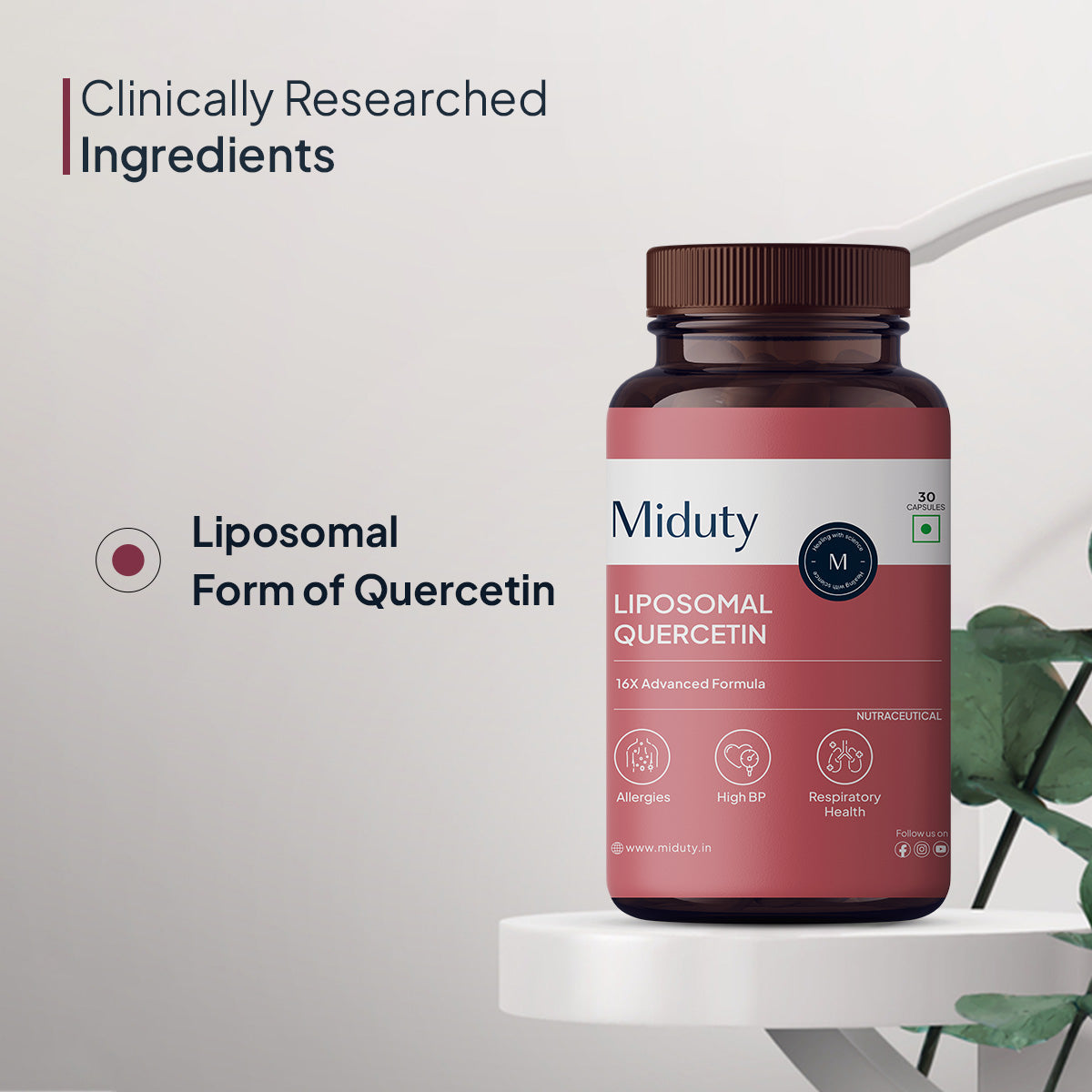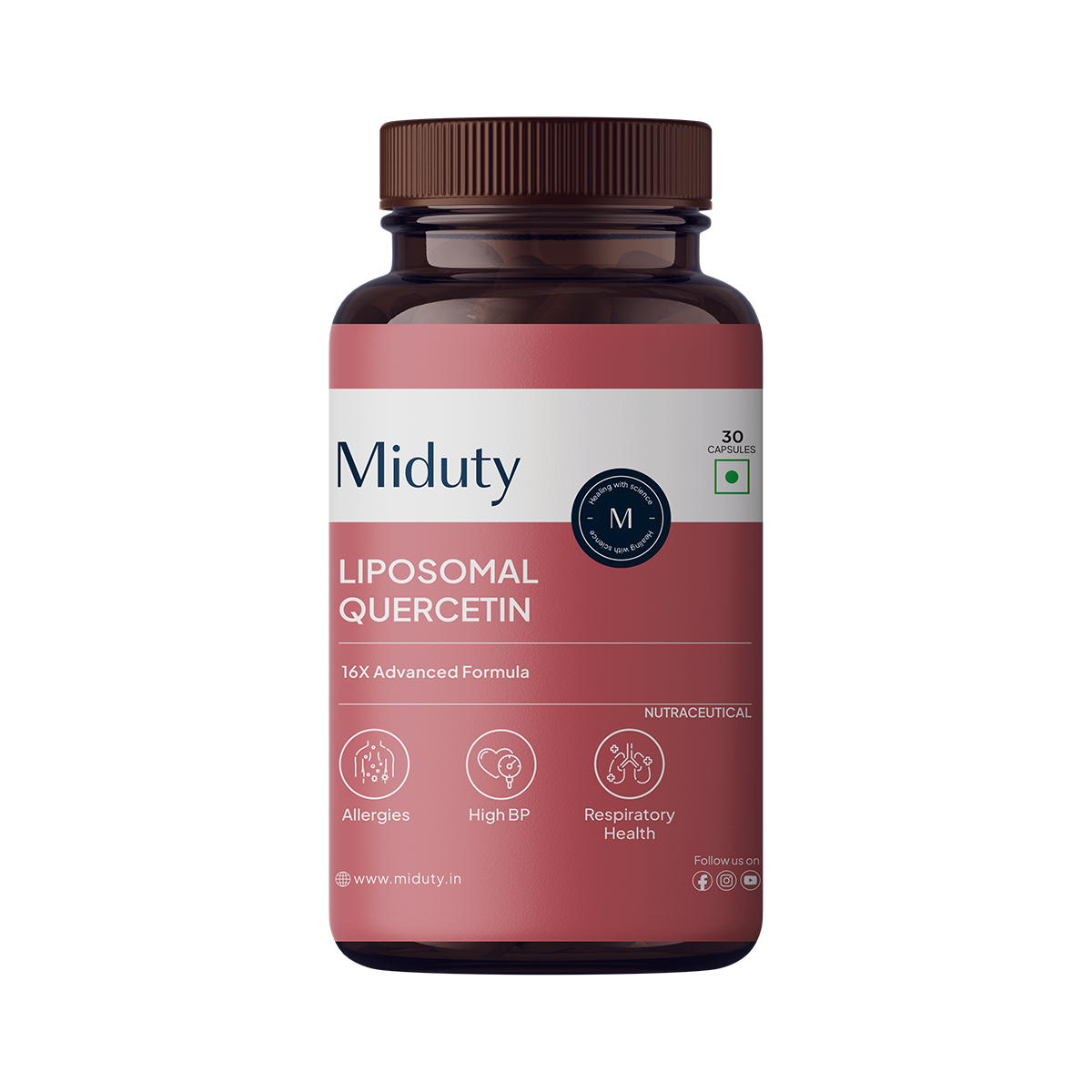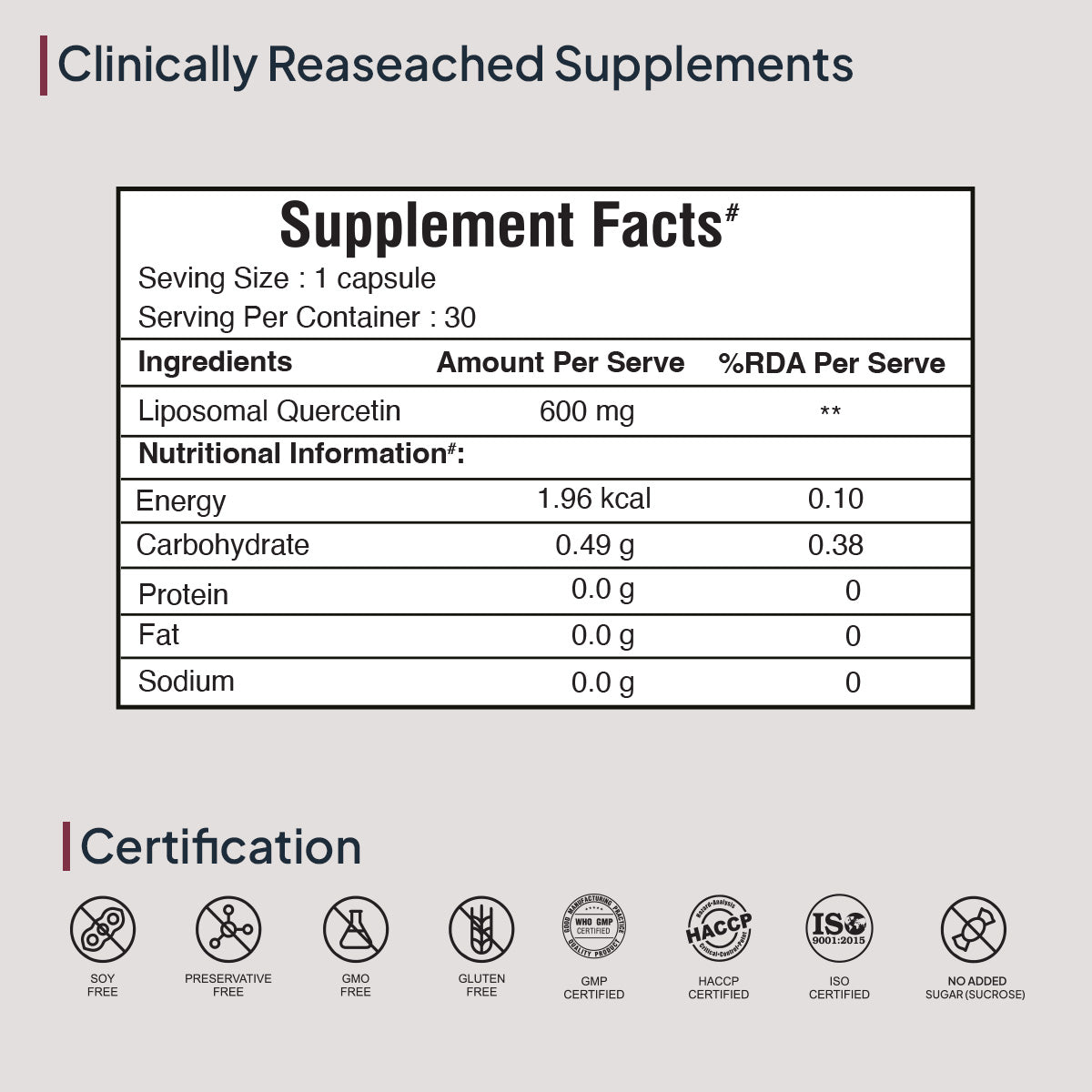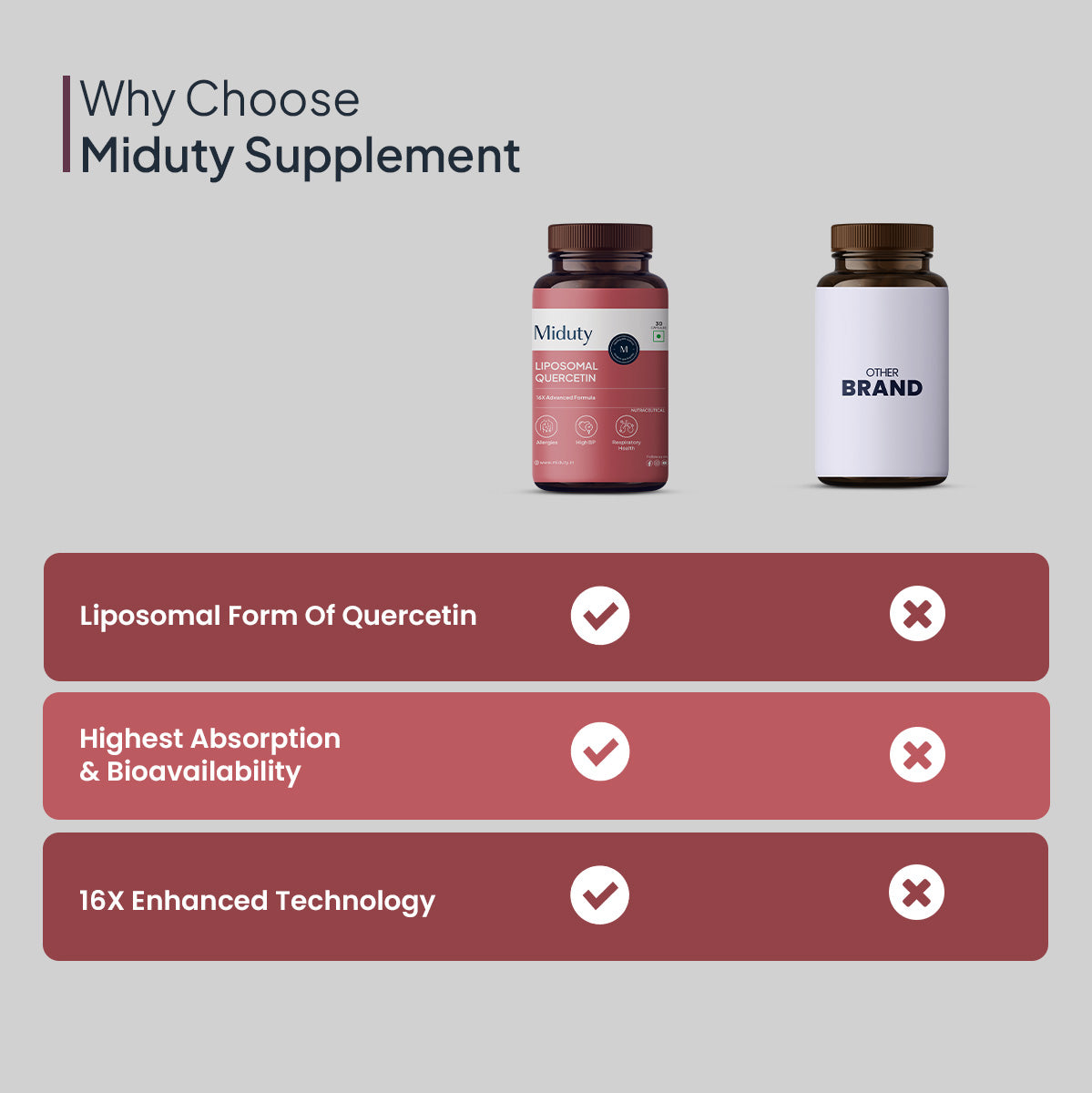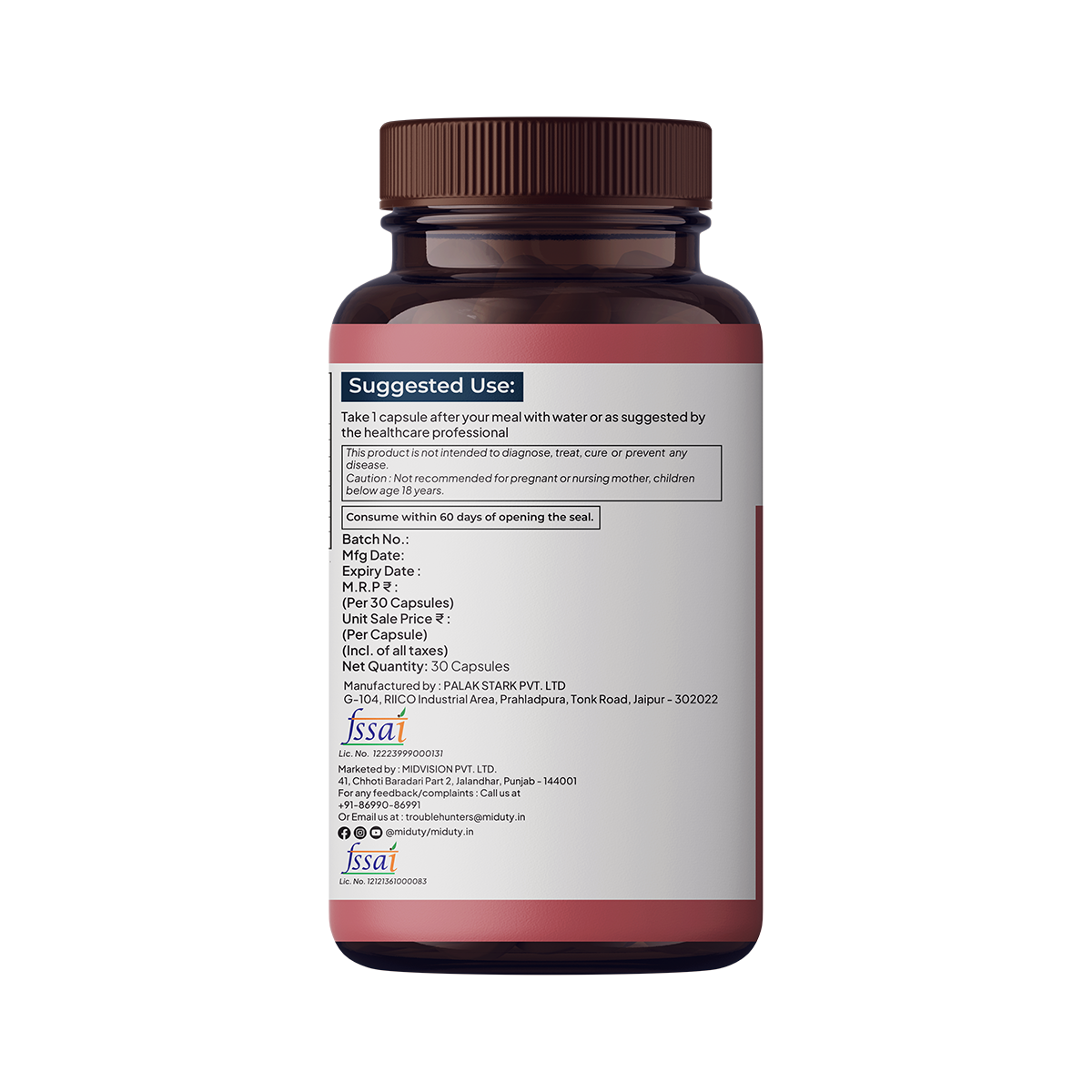 Allergies
Anti-Inflammatory
Antioxidants
Cardiovascular Health
LIPOSOMAL QUERCETIN
Liposomal Quercetin is a groundbreaking dietary supplement designed to maximize the benefits of quercetin, a powerful antioxidant.
Quercetin has been associated with reducing oxidative stress, supporting cardiovascular health, and promoting a balanced immune response.
Miduty advanced liposomal delivery system encapsulates quercetin ensuring superior absorption and bioavailability compared to traditional forms. 
Liposomal Quercetin enhances cellular uptake, allowing this natural compound to exert its anti-inflammatory, antioxidant, and immune-supporting properties more effectively.
Description
Liposomal Quercetin enhances cellular uptake, allowing this natural compound to exert its anti-inflammatory, antioxidant, and immune-supporting properties more effectively.
Liposomal Quercetin utilizes a lipid-based delivery system to significantly improve absorption rates. Studies have shown that liposomal encapsulation enhances quercetin's bioavailability, ensuring higher concentrations reach target cells and tissues for maximum effectiveness. 
Quercetin is a potent antioxidant known for its ability to combat oxidative stress. By neutralizing harmful free radicals, liposomal quercetin helps protect cells and DNA from damage, potentially reducing the risk of chronic diseases and supporting overall health. [1] 
Miduty Liposomal Quercetin may support cardiovascular health by improving endothelial function, reducing blood pressure, and lowering the risk of heart disease. 
Scientific research has demonstrated that quercetin has anti-inflammatory properties. Liposomal quercetin may help modulate inflammatory pathways, offering potential relief from conditions associated with chronic inflammation, such as arthritis and allergies. [2] 
Miduty Liposomal Quercetin having anti-allergic properties may alleviate symptoms of allergies, such as sneezing and itching, by inhibiting the release of histamines. [3] 
Miduty Liposomal Quercetin is known for being gentler on the gastrointestinal system, reducing the likelihood of digestive discomfort often associated with high doses of traditional quercetin supplements.
Miduty Liposomal Quercetin can be combined with other liposomal supplements, allowing for potential synergistic effects. For example, combining it with Miduty Liposomal Vitamin C may amplify antioxidant benefits due to their complementary actions. [4] 
How do I take them?
Dosage

Take 1 capsule after your meal with water anytime in a day.

Please Note-

Individuals with certain medical conditions, such as kidney stones or liver disease, may need to exercise caution or avoid quercetin supplementation. Consult with a healthcare provider if you have these or related conditions.

Quick Info-

While quercetin is naturally found in foods like apples, onions, and berries, dietary sources alone may not provide therapeutic levels. Consider your overall diet when incorporating liposomal quercetin into your routine.
What's it for?
Acts as antihistamine for itching
Heart Health
Protects against Neurological Disorder
Lowers Inflammation
Protect skin damage from Sun
Why is Miduty's Liposomal Quercetin Superior?
Miduty's Liposomal Quercetin utilizes Liposomal technology to boost its absorption within the body, rendering it 16 times more potent compared to alternative quercetin supplements.


The liposomal structure shields quercetin from degradation due to stomach acid and enzymes during digestion. This protection ensures a significantly higher percentage of quercetin remains intact and bioactive, unlike traditional supplements that may suffer from degradation in the gastrointestinal tract.


Miduty Liposomal Quercetin encapsulation enhances cellular uptake by promoting direct absorption into cells. This means quercetin is delivered right where it's needed, increasing its effectiveness in combating oxidative stress and inflammation at the cellular level. [5]


Having high bioavailability Miduty Liposomal Quercetin may have a higher chance of crossing the blood-brain barrier, potentially making it more effective for brain-related health concerns.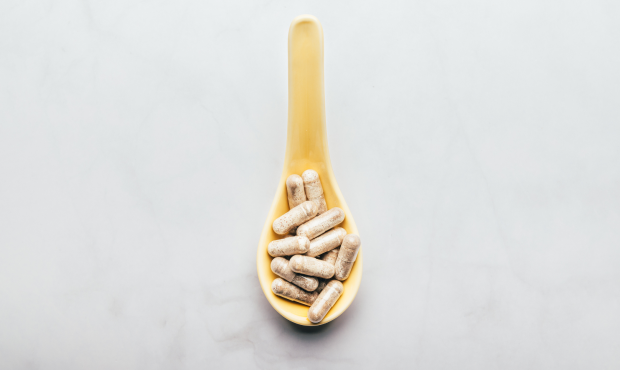 FAQs
Is Liposomal Quercetin Suitable for Children and Pregnant or Nursing Women?
Children below 18 or pregnant and Lactating women should consult their healthcare professional or doctor before taing this supplement.
How Long Should I Take Liposomal Quercetin to See Results?
For optimal results, consume one Liposomal Quercetin capsule after your meals daily, consistently, for a minimum of three months.
Are There Any Side Effects or Allergies Associated with Liposomal Quercetin?
Liposomal quercetin is generally considered safe when taken in appropriate doses.
Are Miduty and Palak notes the same brand?
Yes, the brand's Palak Notes and Miduty are the same.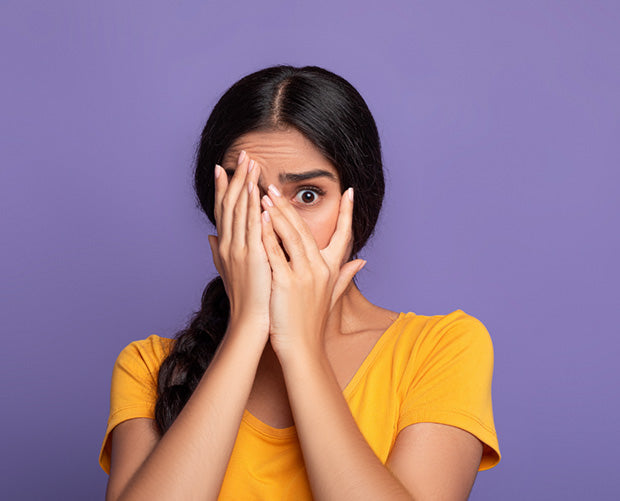 Unknown Facts
Considerations for Allergies:

Some individuals who are sensitive or allergic to foods rich in quercetin, like apples, onions, or citrus fruits, may still tolerate liposomal quercetin better due to its altered form and enhanced absorption.

Gut Health Benefits:

Quercetin can help gut health by encouraging the growth of beneficial bacteria in the gut and reducing digestive tract inflammation. This anti-inflammatory action may benefit individuals with conditions like inflammatory bowel disease (IBD) or other inflammatory gut disorders. [6]
Scientific/Clinical Studies