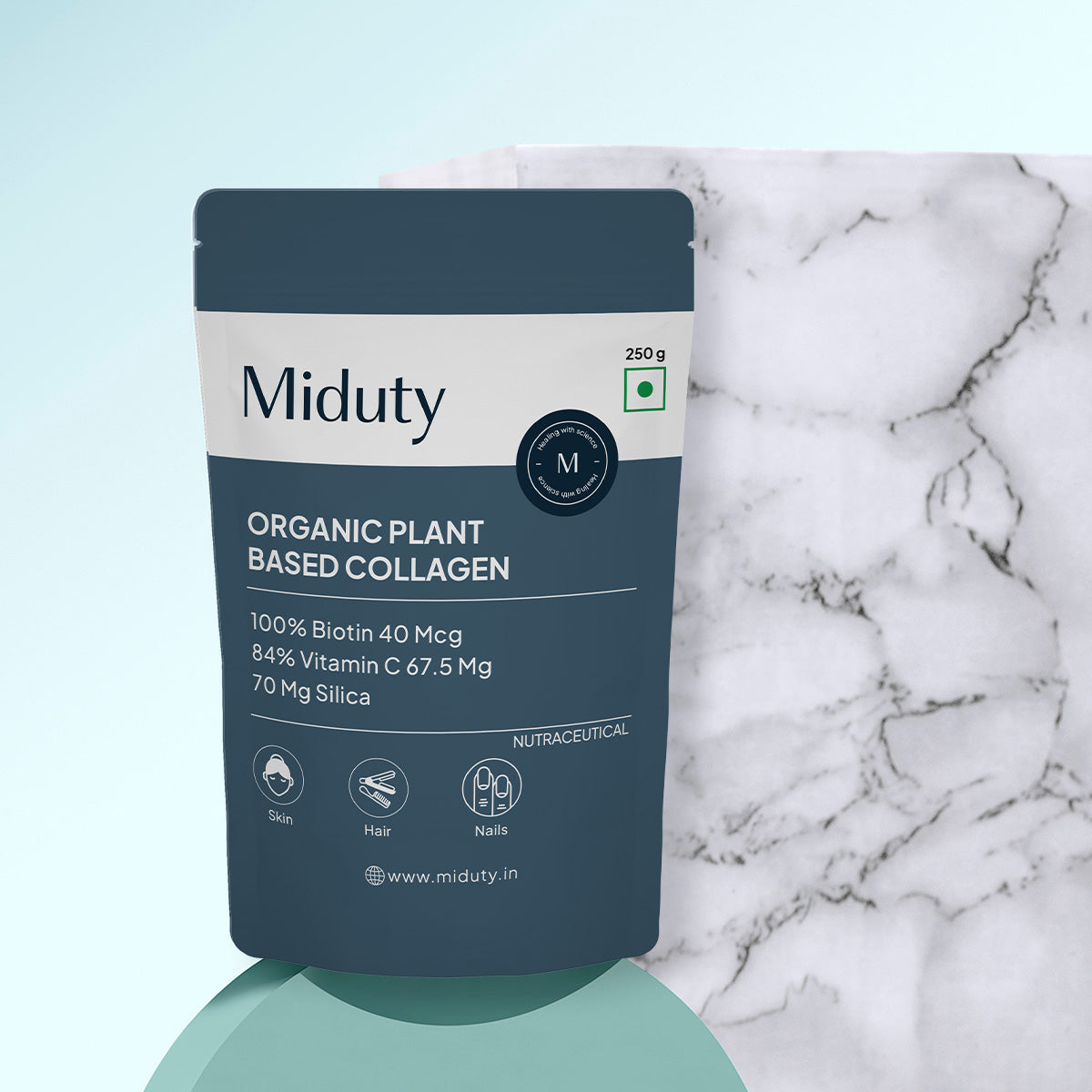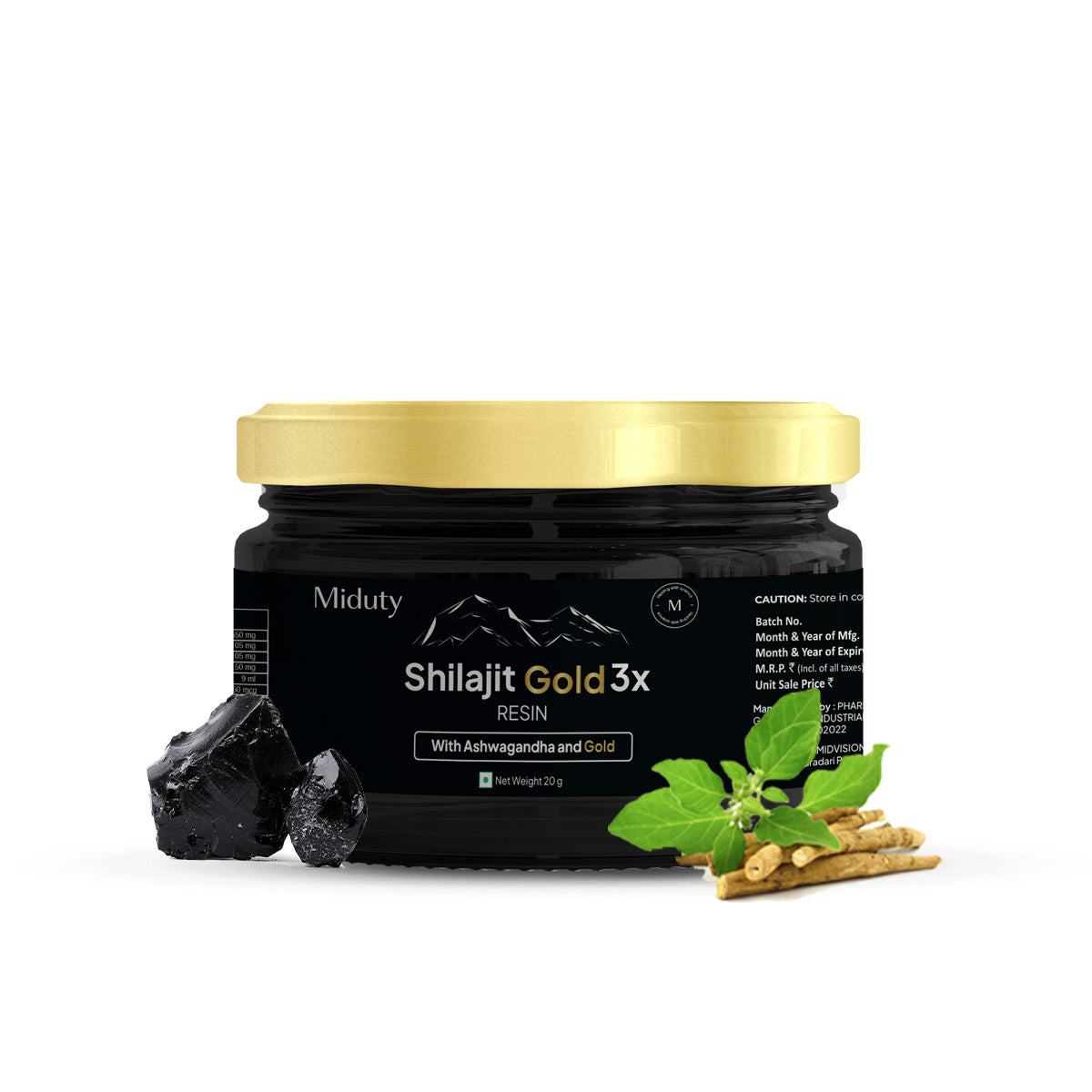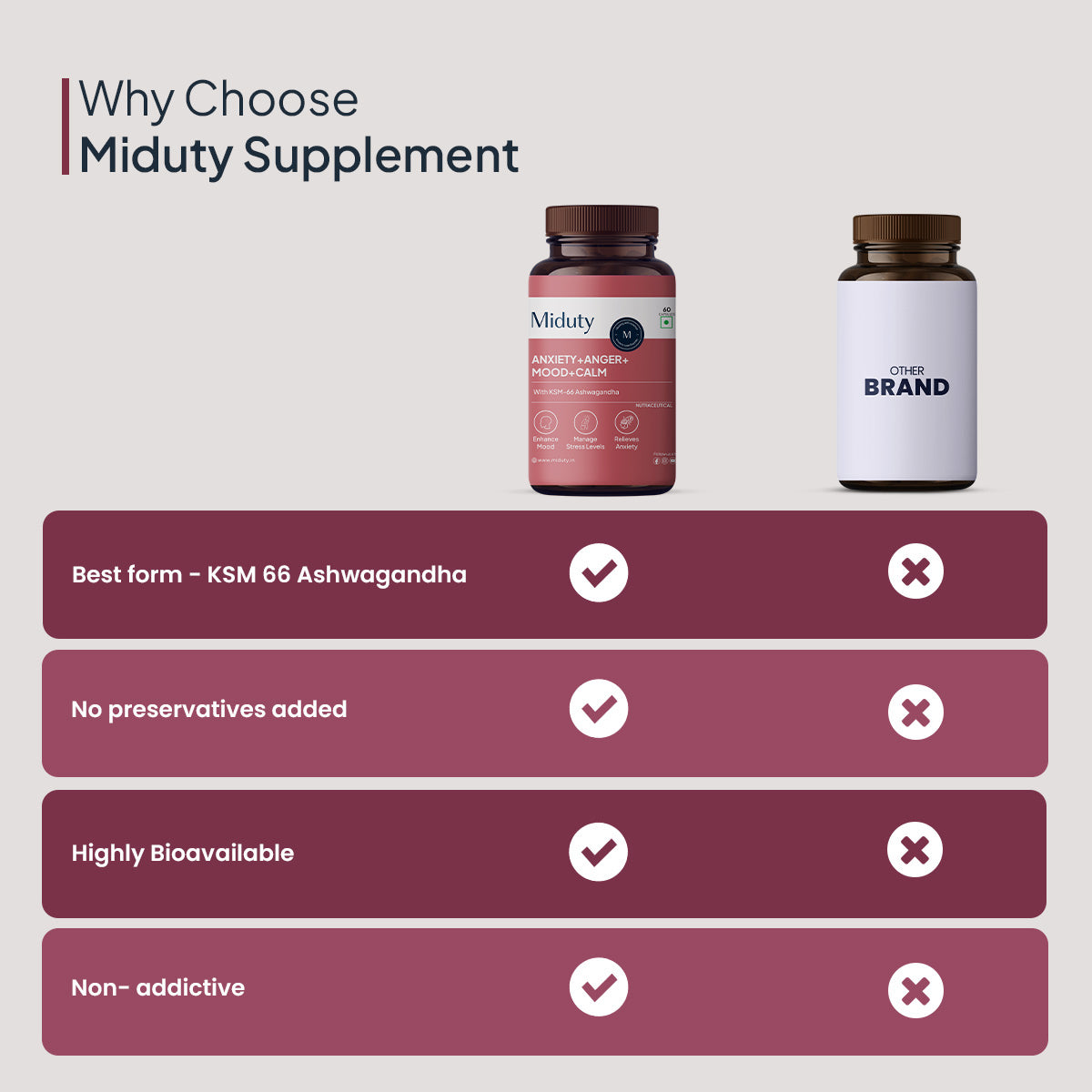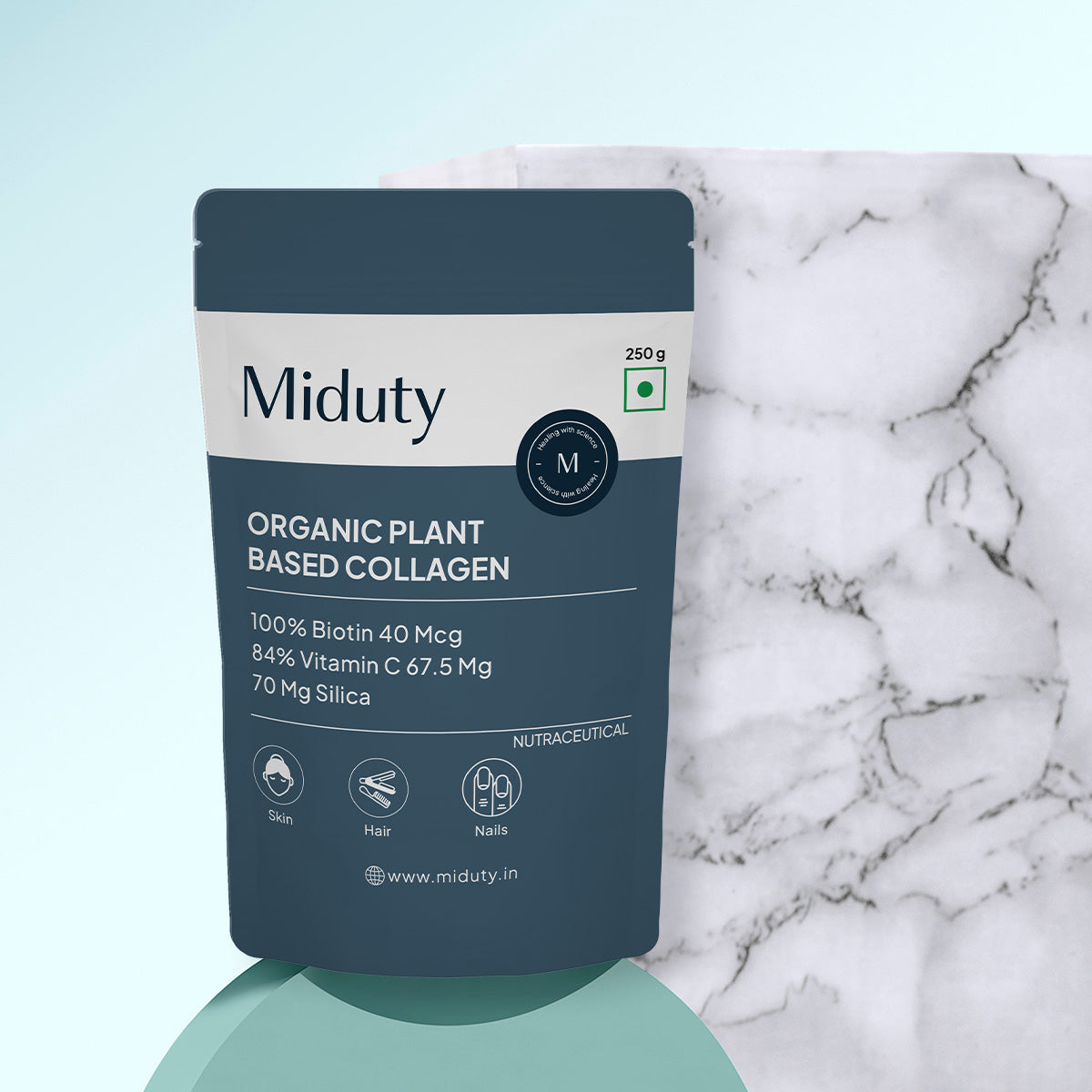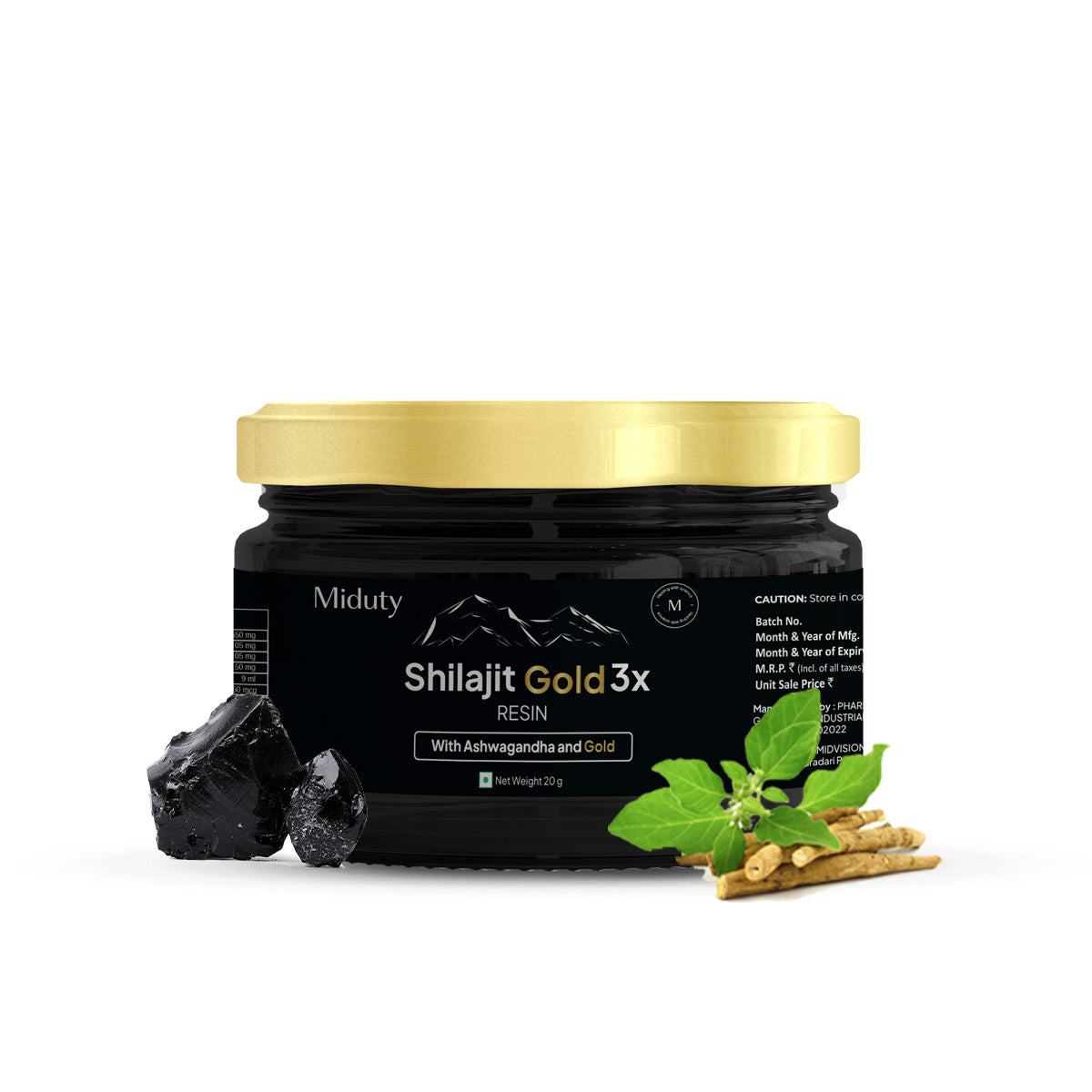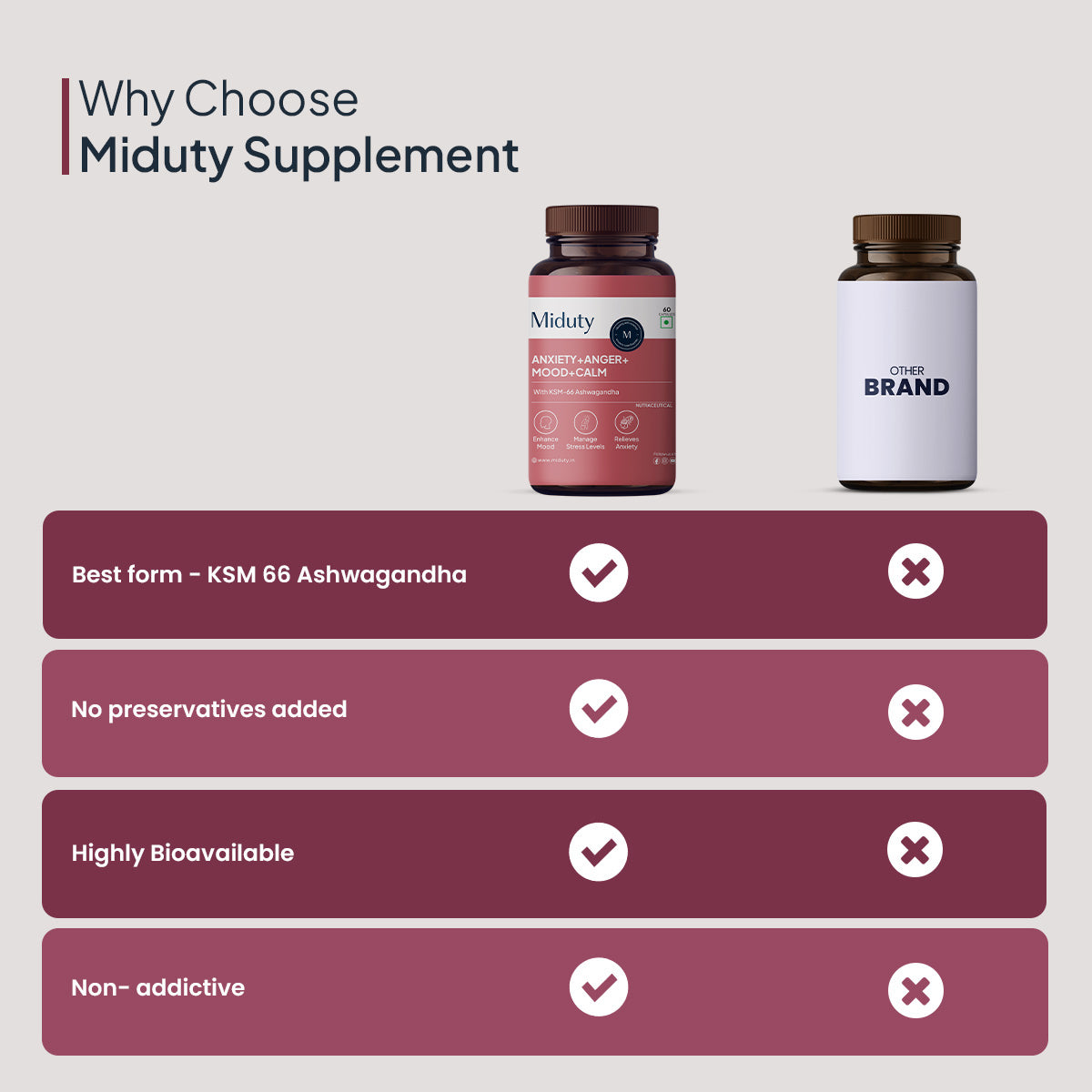 Beauty
cart
Collagen
Hair Health
Skin Health
Organic Plant Based Collagen
Who doesn't want their skin to look young and radiant at every age?
The mantra to have flawless and healthy glowing skin, strong nails, and smooth and silky hair is right in front of you which takes care of your beauty organically, that's Miduty's Collagen.

After the age of 30, the skin loses its radiance and shine due to collagen loss and a decrease in the quality of collagen produced by the body. 
But to restore the lost attractiveness of skin and hair, people are being aware of the term Collagen which holds the ability to do so.

Description
Aging is the natural process of the body, however, it also contributes to the lowering of the skin's firmness and elasticity. 
Beauty tends to diminish with age. 
Hearing of Collagen and its significance on our skin, hair, joints, and nails is quite a common story nowadays. It's a natural protein that makes up one-third of the protein in our body that is present in our skin, muscles, tendons, ligaments,, and connective tissues. 
Well, it keeps skin glowing, stops it from sagging, and promotes faster wound and skin healing. If your skin is drooping, and aging symptoms like fine lines and wrinkles appear it's all because of the low formation of collagen as you age.
After the age of 30, our bodies lose 1% of their natural collagen every year and we can boost its production with the help of some natural plants. Miduty has chosen those plants in its Collagen supplement to take care of your skin.
Miduty's Organic Plant-based collagen is potent to get your beauty back, with the presence of such ingredients and herbs that improves skin barrier function, enhance blood circulation, prevent skin pigmentation, and thus promote the skin rejuvenation process.
It is the main component that keeps your skin firm, stops it from sagging, and promotes faster wound and skin disease healing. Where does it go then?
When you're younger, your body produces more collagen than it does when you're older. This process reverses as you age, and your body begins to destroy more collagen than it produces. Furthermore, environmental factors such as UV exposure, inadequate diet, and poor lifestyle choices such as smoking and insufficient sleep can hasten the breakdown.
How do I take them?
Dosage-

Mix 1 scoop of collagen in 200 ml water and consume it anytime in the day.

Exception-

Do not consume it if you're having high uric acid.

Quick info-

Do not consume it if you have stomach ulcers. Work on your gut first with Leaky Gut.
What's it for?
- People Suffering From Skin Issues
- People With Weak Nails
- People With Weak Cartilage
- Bones Better Hair Health
Why is Miduty's Organic Plant Based Collagen Superior?
Miduty's Collagen is the ideal solution for vegetarians who are unable to consume collagen derived from animals.

Miduty's plant-based collagen is a powerful blend of Sea Buckthorn, Acai Berry, Rose Petal, Bamboo Shoot, Acerola cherry, and Sesbania Grandiflora leaves which develops in having strong Antioxidant properties. [1]

Miduty's Collagen contains Acerola cherries that have naturally occurring skin-whitening properties, which means they can aid in reducing hyperpigmentation and dark spots, which are viewed as early indicators of aging. 

Collagen-containing sea buckthorn forms a good source of omega-7 fatty acids. It can repair skin that is dry, and flaky, and slows down aging. [2] Added Acai berry extract encourages tissue regeneration and boosts the creation of collagen. [3] Bamboo shoot enhances skin barrier performance and encourages skin regeneration. [4]

Miduty's Collagen is made while taking care of keeping the plants at the proper temperature, we take care of the procedures being carried out and keeping the plants at the proper temperature, and we verify the nutrient values before and after dehydrating the plants.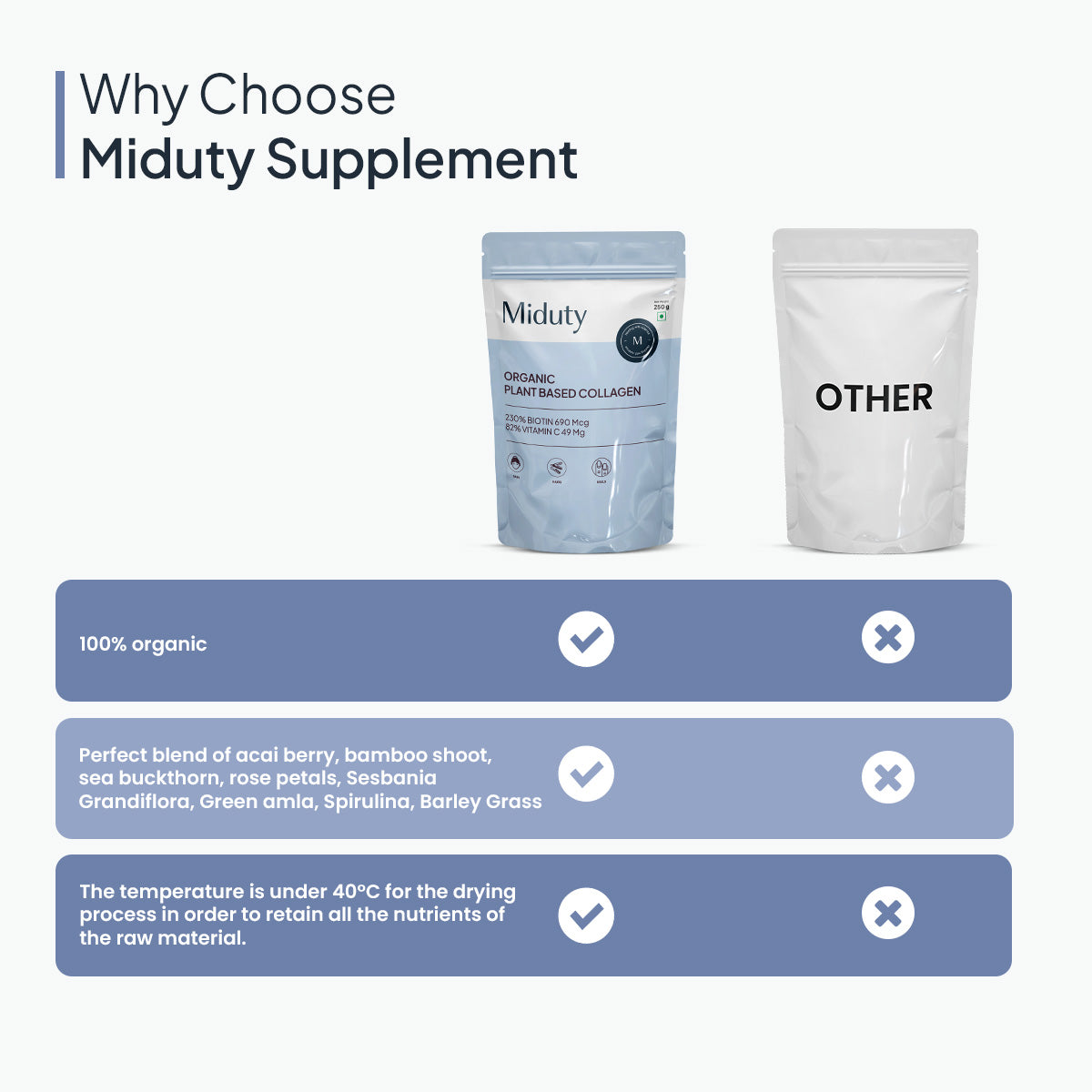 How We Helped Our Customers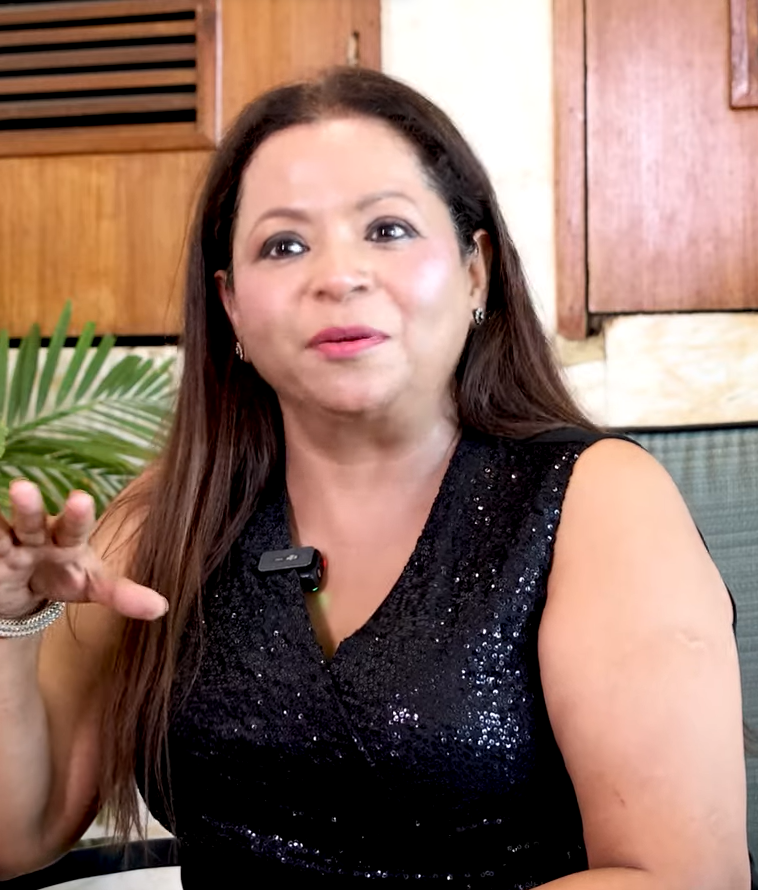 Anu Got Help In Dark Spots & Wrinkles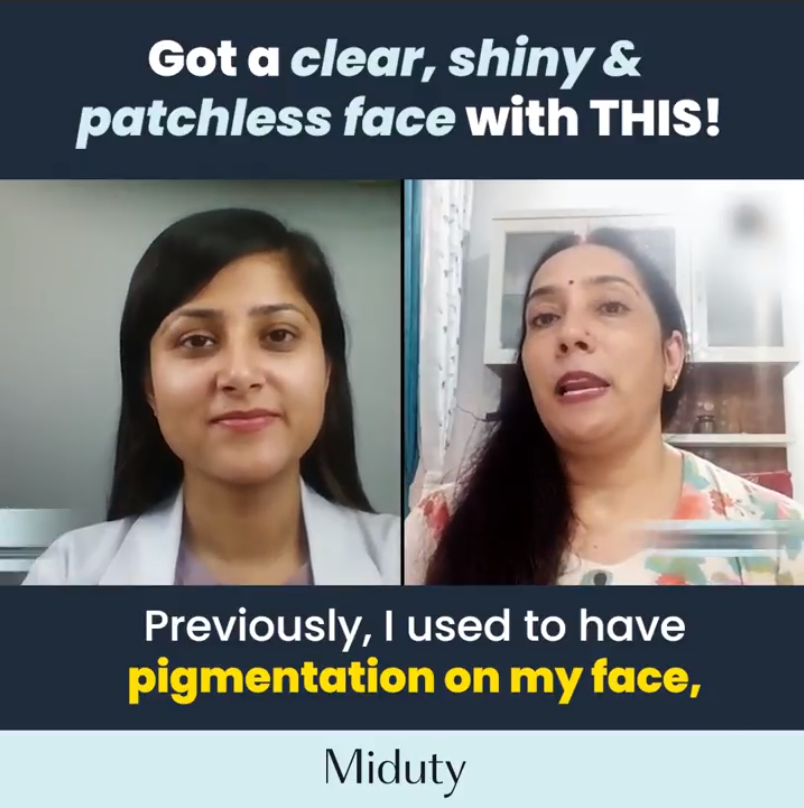 Shalini got relief from Pigmentation & black patches
What's Inside? (Ingredients)
FAQs
How frequently can I use this?
You can consume this product daily. It is entirely organic, thus it has no adverse effects.
Out of plant and animal-based collagen, which collagen should I consume?
Before the age of 50, you can consume plant-based collagen, and later on, you can take animal-based collagen occasionally. But, you can start taking animal-based collagen at an earlier age too, to promote the health of your bones if you experience frequent bone injuries, have autoimmunity, or are going through menopause.
What circumstances should one avoid starting with collagen right away?
Work on your digestion, and liver problems, and fix your uric acid level before adding collagen. Call us at +91-86990-86991 (domestic) / +91-76529-22771 (International) for an in-depth consultation.
Are Palak Notes and Miduty same brands?
Yes, the brands Palak Notes and Miduty are the same.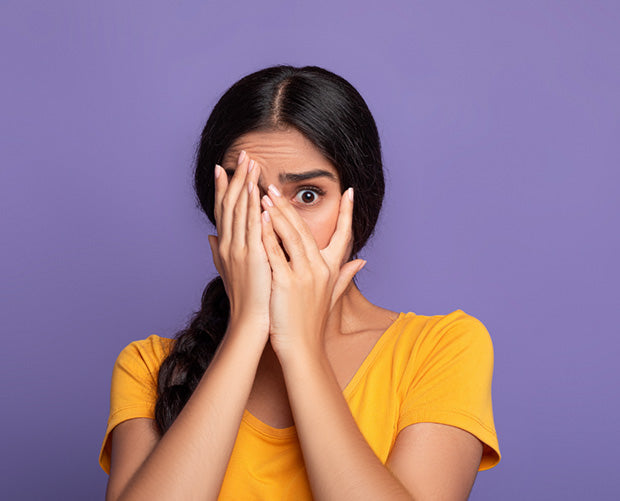 Unknown Facts
Improves Skin Health

Your skin can seem firmer, be smoother, and maintain a healthy rate of cell renewal and repair by having higher quantities of collagen. It also helps reverse the symptoms of aging and collagen loss, such as looser skin, more wrinkles, and less suppleness, according to one research. [5]

Provide Elasticity

Another adverse effect of less collagen is less elastic skin, which makes cellulite more obvious. Cellulite is more noticeable since your skin is now thinner; it can no longer be hidden from view. Skin collagen maintains the elasticity of the skin. [6]

Makes teeth, hair, and nails stronger

The building block of your fingernails, hair, and teeth is collagen protein. Including it in your food plan can maintain strong nails and perhaps even stop hair loss in its tracks.

Extracellular matrix (ECM) and hair follicle regeneration have "essential links," according to a study, "suggesting that collagen benefits could include becoming a viable therapeutic target for hair loss and other skin-related illnesses. [7]
Scientific/Clinical Studies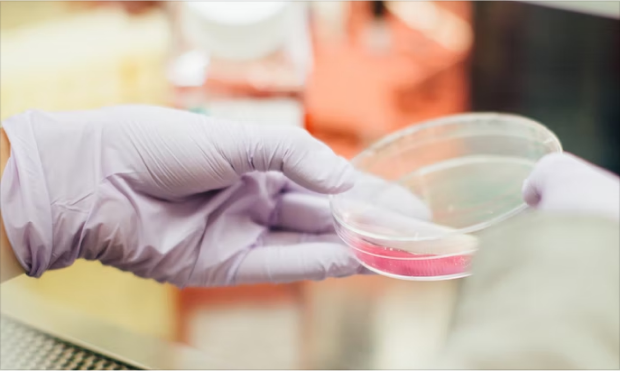 PALAK NOTES IS NOW MIDUTY
New Era! Continued Dedication!
Pain that went untreated gave rise to the brand Palak Notes. Pre-COVID, we began to evolve, and over the past three years (and counting), we have dedicated our entire selves to learning about the pain and health issues that society suffers. We had a modest beginning, but today we have a large family. 
So, in order to adapt to these changes over time, we have decided to create a new brand identity that reflects our team and potential customers. We are now known as MIDUTY. Our vision for the current era is presented and projected through this new identity.