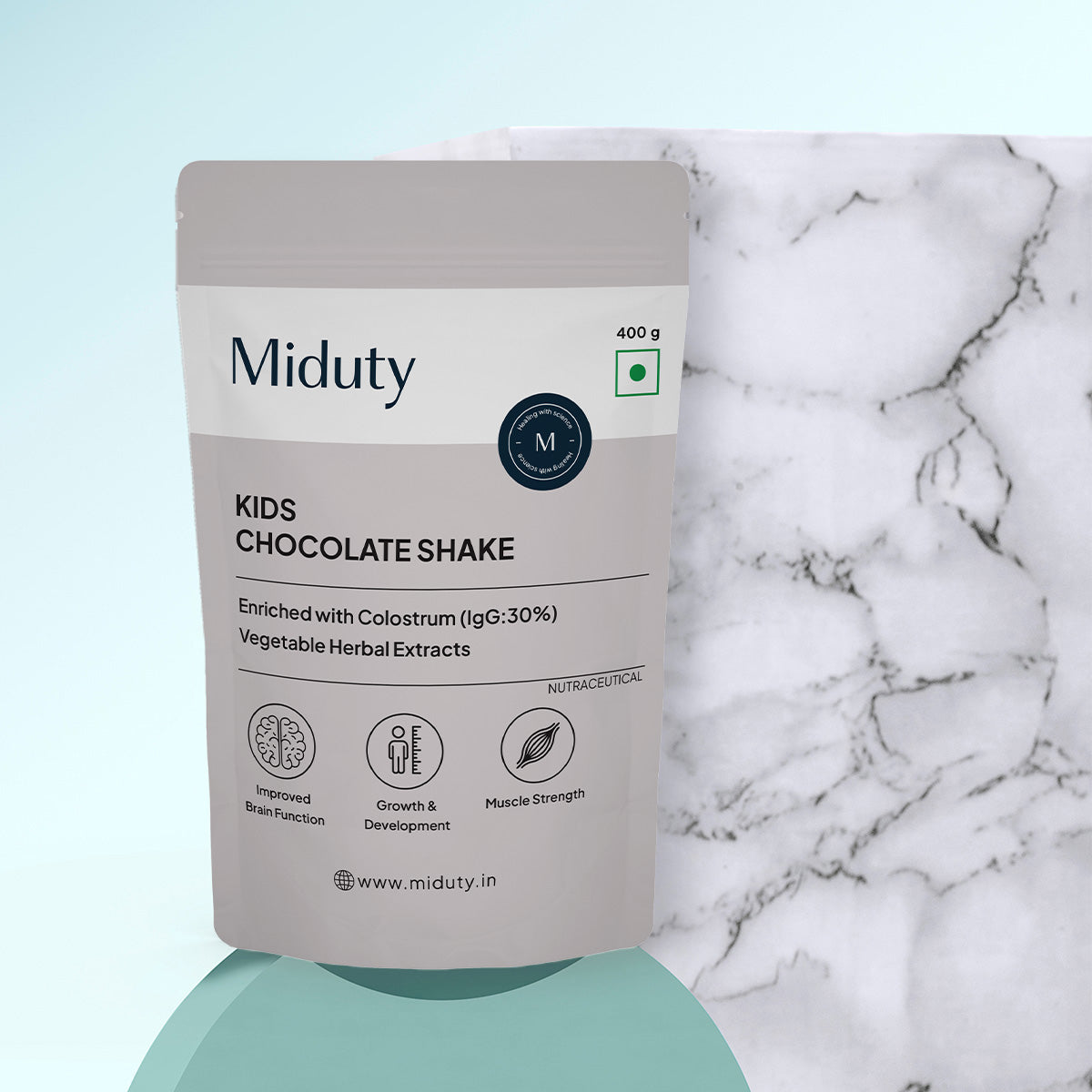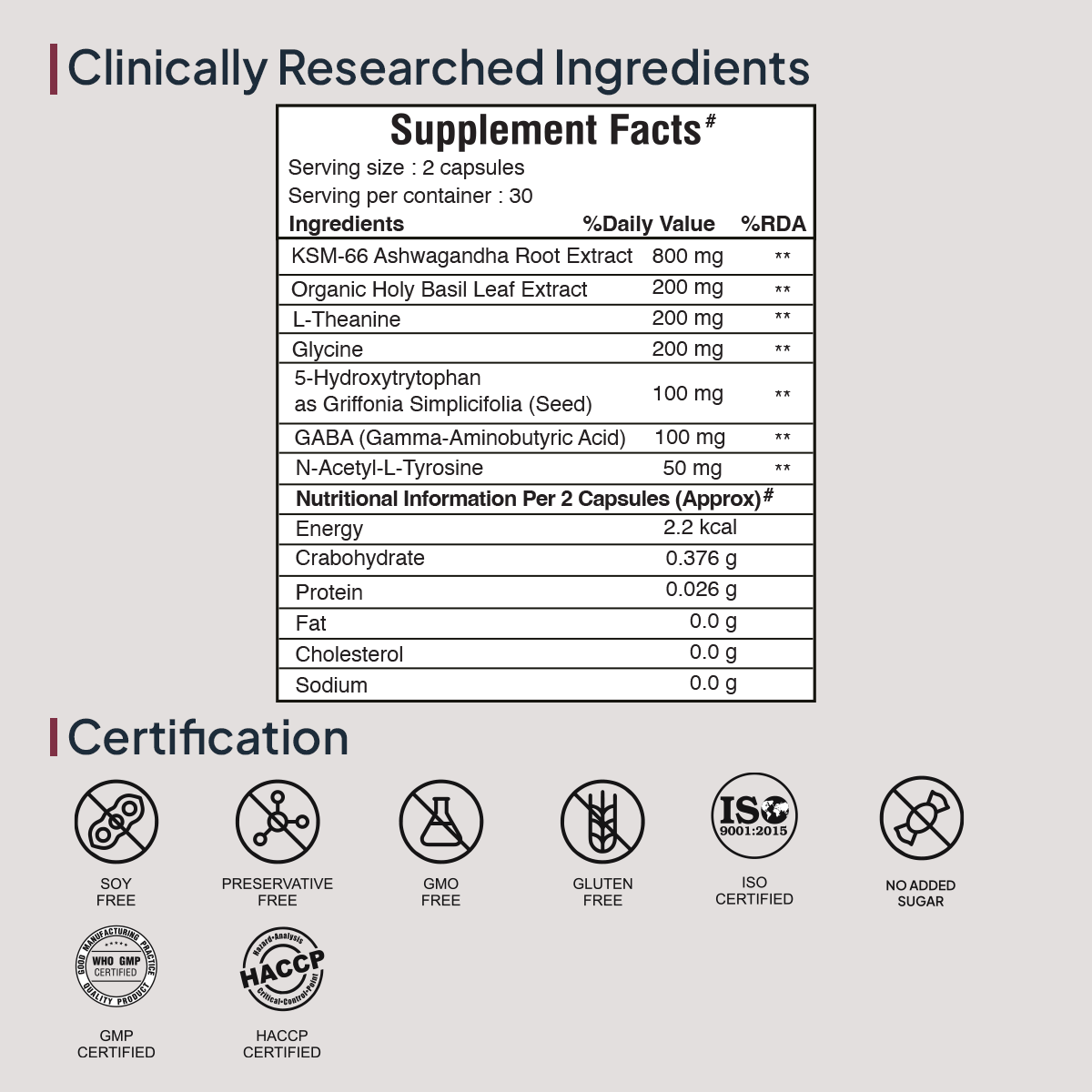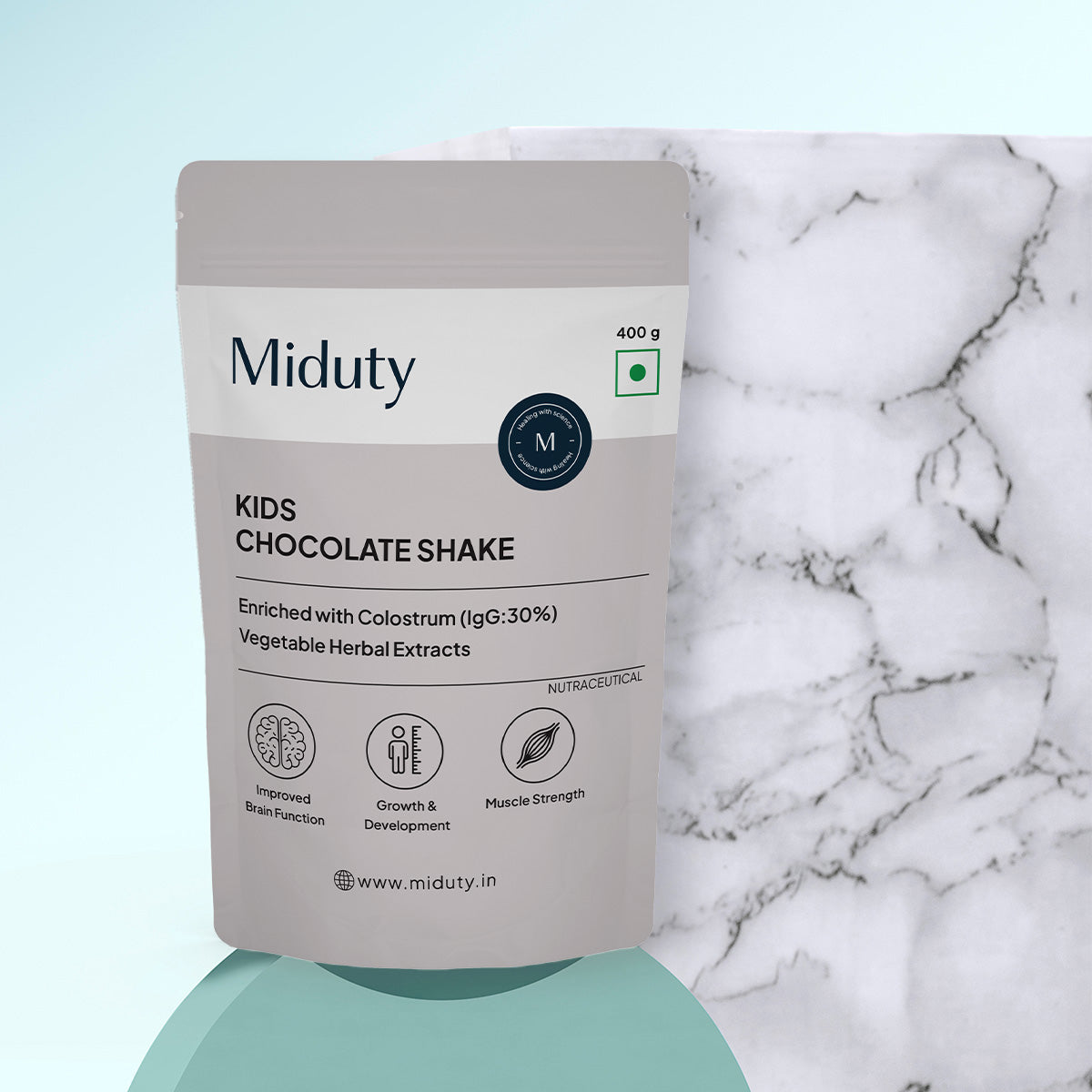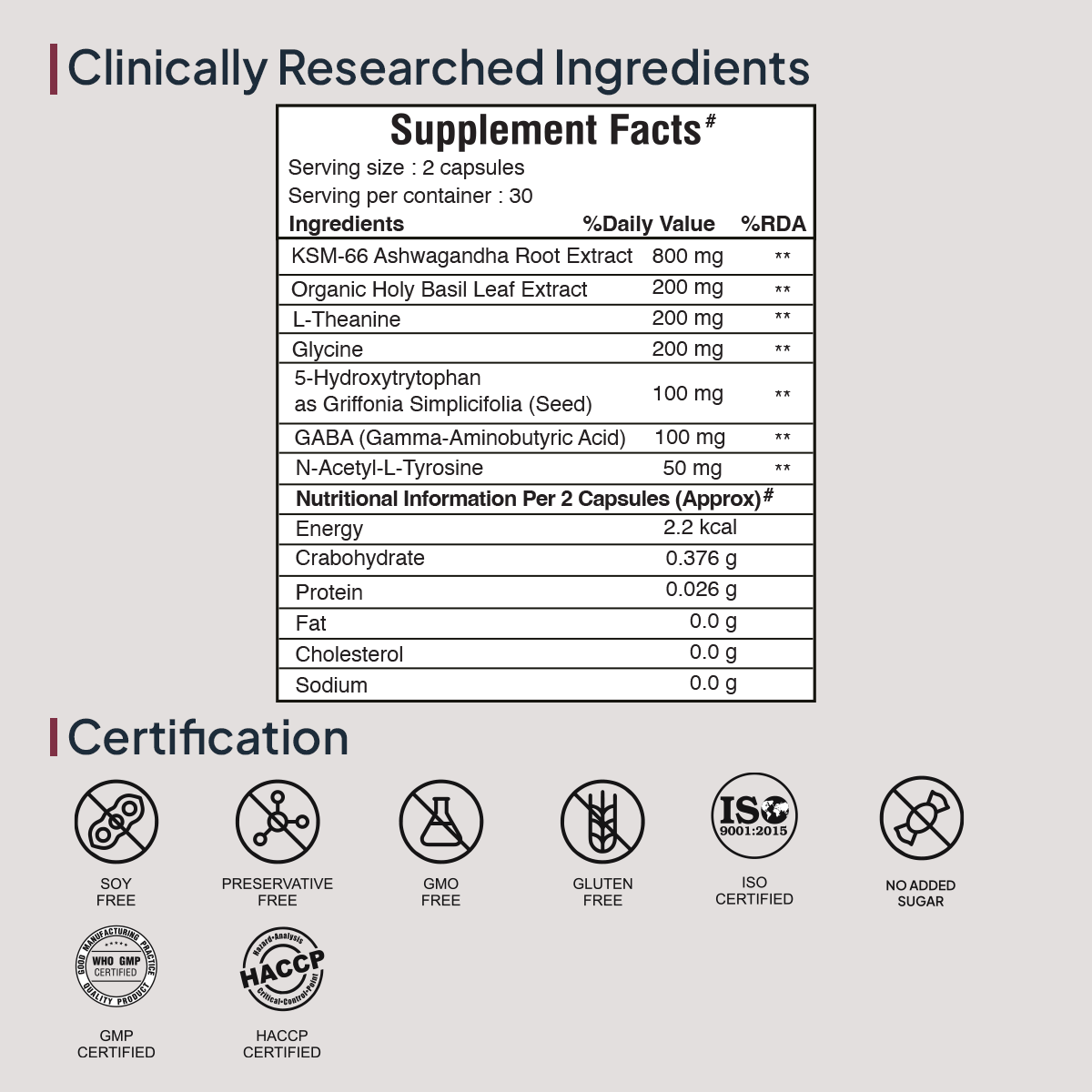 Kids Chocolate shake
Kids growth
Kids Immunity
Protein Shake
Kids Chocolate Shake
Say no to unhealthy milk powders and flavors, that we used for taste so that kids would drink milk!
Make a smart choice for your kids' health with Miduty's Kids Chocolate Shake! 
Packed with the goodness of proteins, probiotics, and essential nutrients, it helps in your child's growth and development. 
Additionally, it contains healthy fats in the form of
MCT powder which enhances the power of milk and is a quick source of energy for the brain of children.
Description
Are you concerned about the harmful effects of sugar-laden milk powders on your children's health?

The market is full of various milk powder brands containing excessive sugar that offers zero nutritional value and does more harm than good.

But kids are choosy these days and plain milk fails to please their taste buds. 

Thinking about what to do in such a situation?

Worry not, because Miduty's understands your pain, and that's why we have introduced the Kids Chocolate Milkshake—a healthier alternative that provides the essential nourishment necessary for your child's growth.

Packed with powerful ingredients like Whey protein and MCT powder, it enhances the nutritional value of milk which are essential components for children's overall growth, and brain health, and makes sure kids won't suffer any nutritional deficiency. 
With our delicious milk powder, your kids will crave their daily dose of nutrients!
And here's the best part: we've replaced unhealthy sugars with 100% Organic Brown Sugar is present to make it even better for your little ones.
Now, you no longer need to compromise on your child's health. Give them the best by choosing Miduty's Kids Chocolate Shake.
How do I take them?
Dosage-

Mix 1 scoop, approximately 30gms, in 200ml of milk or water, or according to the consistency your child prefers.

Please Note-

If your child has nephrotic syndrome, do not give them this supplement.

Quick info-

If your child has indigestion issues, give Probiotics & Prebiotic fiber along with it.
What's it for?
- Enhanced kids immunity
- Kids overall growth
- For kids brain health
- For vegetarians
- Kids in sports
Why is Miduty's Kids Chocolate Shake Superior?
Miduty's kids Chocolate shake consists of ingredients like Whey protein and MCT powder which are absent in other milk powders available in the market. The MCT powder gives the brain 18% more energy and enhances memory.

[1]



There are no artificially added colors in it. It includes all of the multivitamins, such as Vitamin C, Vitamin A+B complex, and many others.


It contains just natural Vitamin E, not synthetic Vitamin E as you can get in competing brands.


It has folic acid in the L-methyl folate form (The type of folate that is most active in the body is methyl folate).


Added Brahmi extract helps enhance learning skills.

[2]

Colostrum helps increase lean tissue mass, physical strength, and mental capacity.

[3]



Prebiotic fibers in Miduty Kids Chocolate Powder are mostly useful for enhancing digestive function.

[4]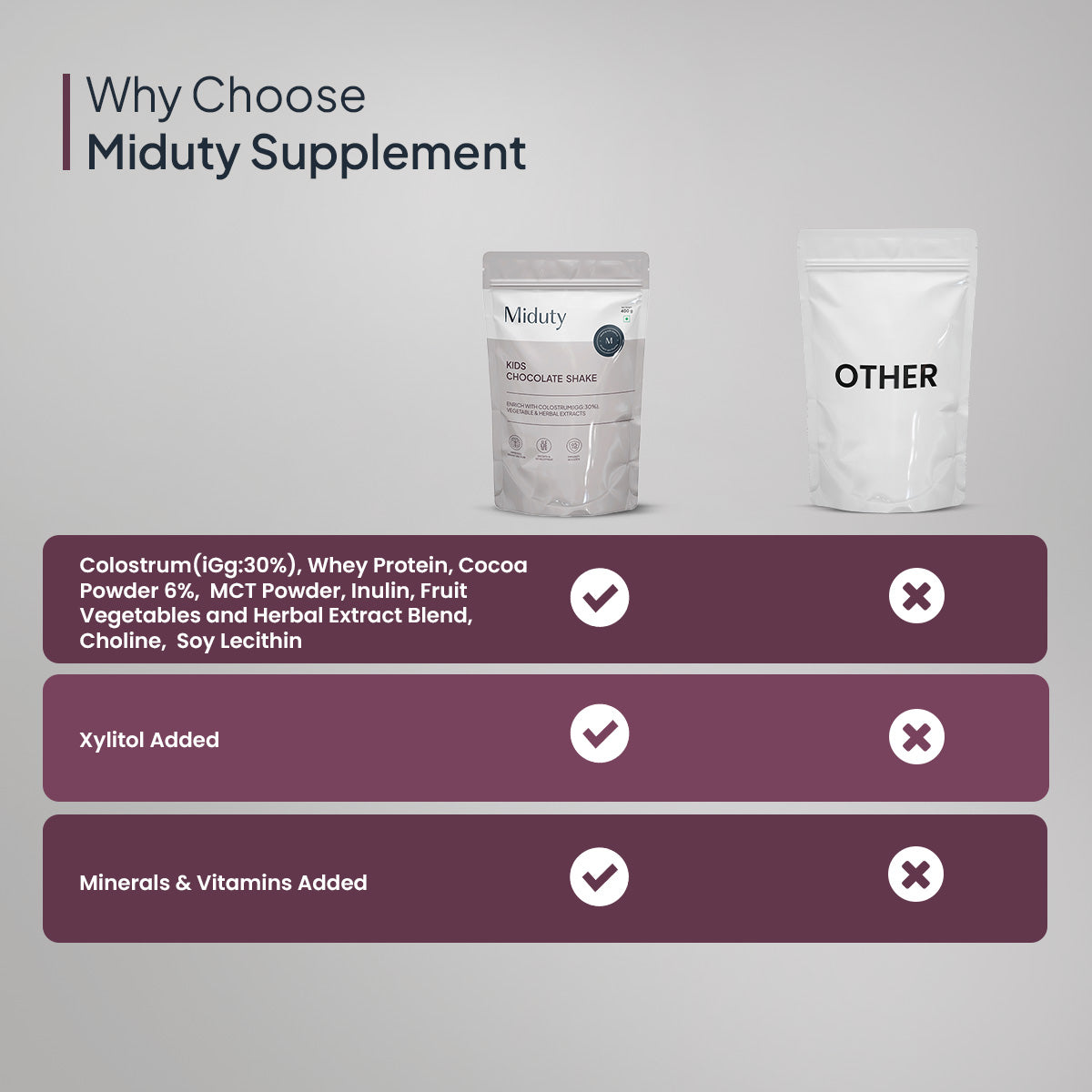 What's Inside? (Ingredients)
FAQs
How should this product be used?
Mix 1 scoop, approximately 30gms, in 200ml of milk or water, or according to the consistency your child prefers.
Can my child have this product twice a day?
Yes, you are allowed to give it to your child twice a day.
Where else can I apply this thing?
This can be used to make smoothies, handmade cookies, chocolate pudding, and other delicacies.
What age range does this product suit?
Up until the age of 18, this product is appropriate for use; after that, you can switch to the Fit and Lean Protein Shake.
Hair loss is a problem for my child. Can this product be useful?
Yes, this product will help in overcoming deficiencies when taken with a Kids multivitamin for children. Call us at +91-86990-86991 (Domestic) or +91-76529-22771 (international) for a thorough consultation for a hair fall reverse journey.
Are Palak Notes and Miduty same brands?
Yes, the brands Palak Notes and Miduty are the same.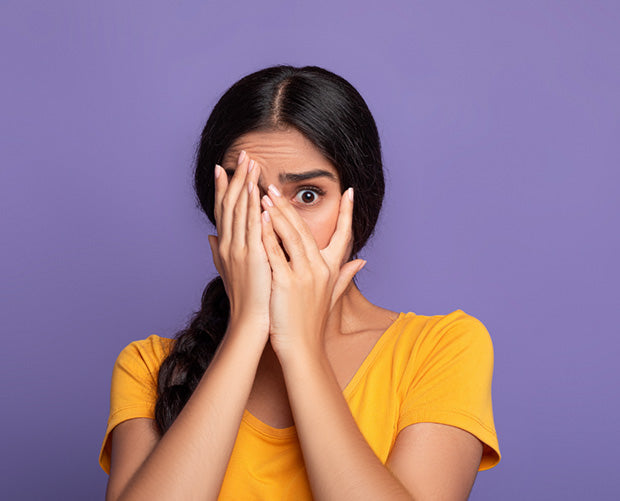 Unknown Facts
Controlling your child's blood sugar

For controlling your toddler's blood sugar levels throughout the day, protein is crucial. When protein is consumed in sufficient amounts at each meal, digestion is reduced, which also helps to prevent any post-meal sugar spikes.

Enhance Immunity

If kids can't consume as much protein as their bodies need, whey protein is crucial for them. This is so because one vitamin, protein, helps with growth and development, maintains strong bones, and strengthens the immune system.

Promotes the synthesis of hormones

The body produces more hormones when whey protein is consumed. When your kids hit puberty, their bodies will start producing hormones. Protein is necessary for the efficient synthesis and transportation of different hormones.
PALAK NOTES IS NOW MIDUTY
New Era! Continued Dedication!
Pain that went untreated gave rise to the brand Palak Notes. Pre-COVID, we began to evolve, and over the past three years (and counting), we have dedicated our entire self to learning about the pain and health issues that society suffers. We had a modest beginning, but today we have a large family. 
So, in order to adapt to these changes over time, we have decided to create a new brand identity that reflects our team and potential customers. We are now known as MIDUTY. Our vision for the current era is presented and projected through this new identity.