Description
The joints that once gave us so much power and movement now become a regular source of irritation and long-term suffering.

Depending on how severe your symptoms are, you may decide to largely ignore your joint pain or, instead, turn to taking drugs to relieve the aching and sharp pain. 

Others just occasionally have symptoms, while some people are in constant severe pain, making even carrying groceries a difficult effort.
Which areas of the body do joint pains tend to occur most frequently? The lower back, neck, knees, hips, shoulders, and ankles are just a few examples of those that take on the majority of the body's weight or are rotated to repetitive movements.
How do I take them?
Dosage -

Take 1 capsule after breakfast and 1 after lunch with water, or as prescribed by a healthcare professional.

Please Note -

In the summer, those who have problems with items that are hot in nature can take 1 capsule daily.

Quick info -

If you take this supplement for more than three months, there are no negative side effects, so it's fully safe to use.
What's it for?
- Arthritis
- Joint swelling
- For back and knee pain
- For exercising people

Why is Miduty's Joint Pain Relief Superior?
The presence of curcumin and boswellic acid in Miduty Joint Support is yet another brilliant move. 




Patented Turmeric Root Complex - Miduty Joint pain relief is prepared by such a patented turmeric root complex, which is 10X more bioavailable than 95% of curcuminoids, making it more effective than conventional painkillers while having no negative side effects.




Boswellia Serrata - The most important component is AKBA (3-acetyl-11-keto-boswellic acid), which is present in the maximum quantity at 30% and inhibits the enzymes that hydrolyze the matrix proteins, hence reducing inflammation, oxidative stress, and protein degradation. Boswellia serrata improves joint health by reducing joint space and synovial effusion.

[1]



Miduty Joint Pain Relief has Patented turmeric root extract which is 10X more powerful than 95% of the curcuminoids. Curcuminoids work well to relieve arthritis-related joint pain symptoms.

[2]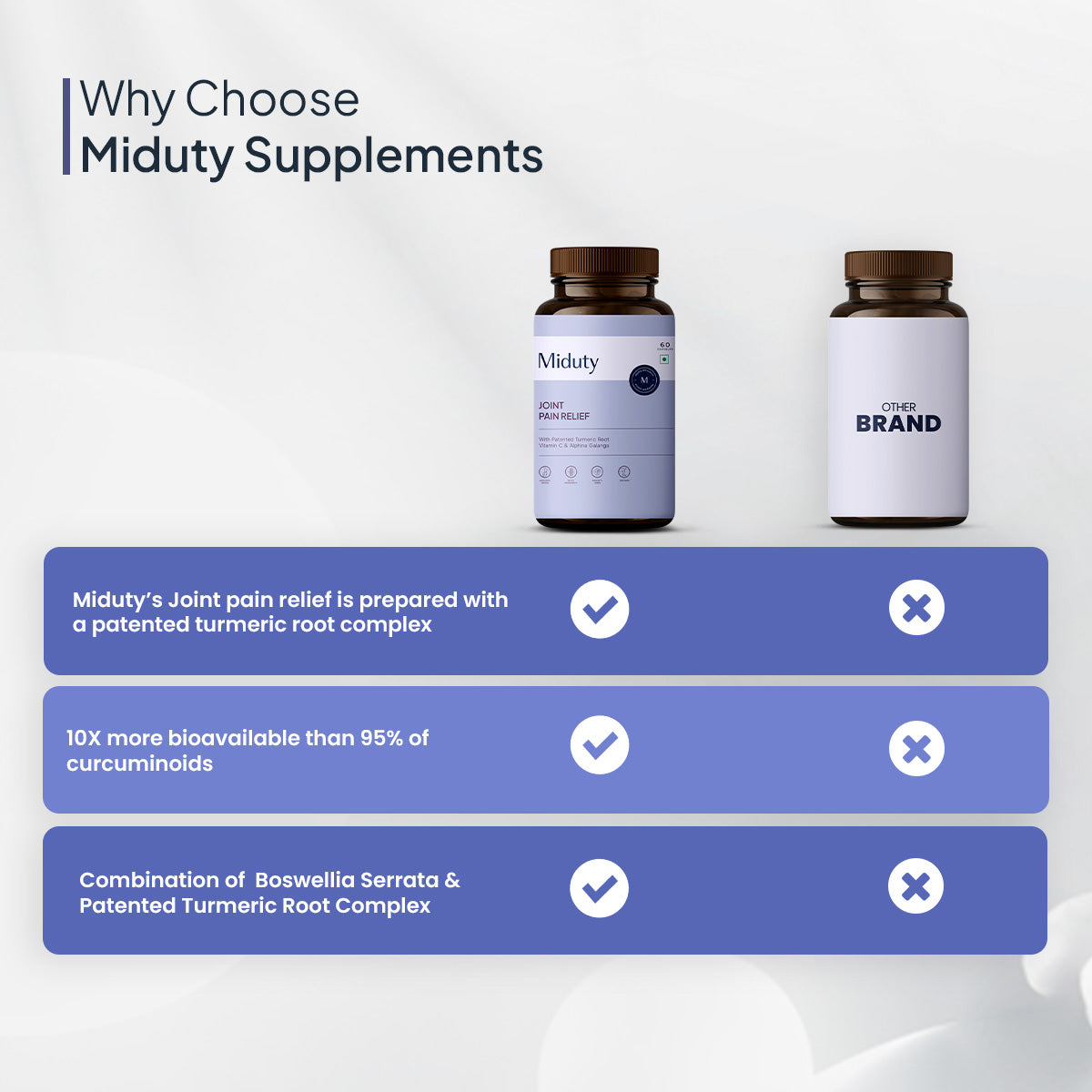 How We Helped Our Customers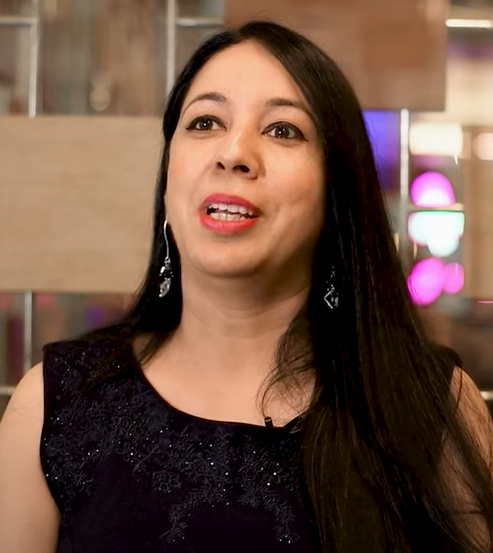 Teena Got Relief From Joint Pain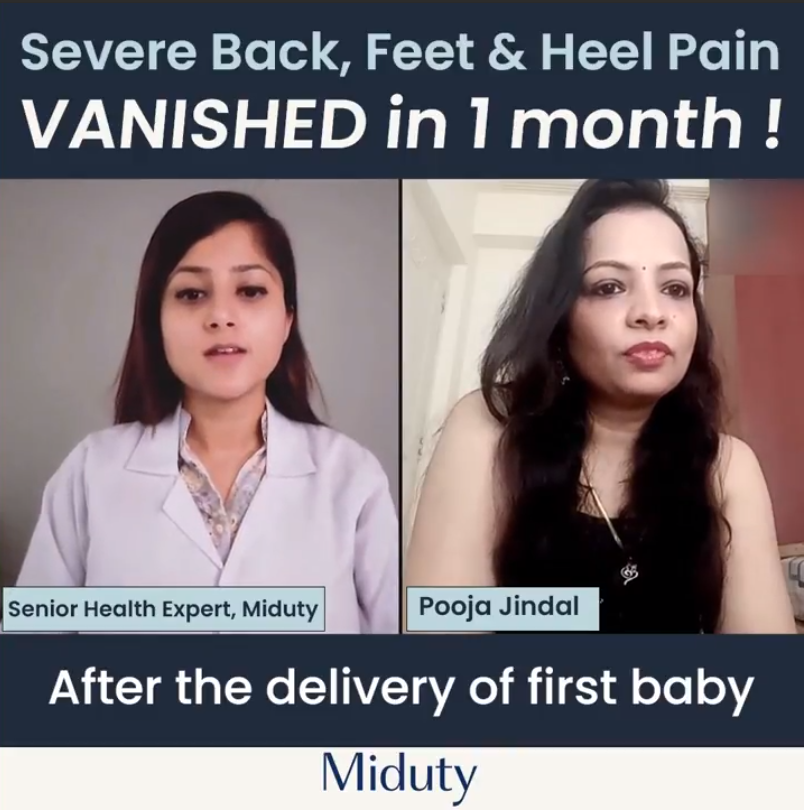 Pooja healed from severe back, feet and heel pain
What's Inside? (Ingredients)
FAQs
How long must I consume this supplement?
When you are rebuilding your joints, you can take the supplement at the same time as your exercise program without experiencing any side effects because all the ingredients are in low doses. If you are over 50 or have autoimmune issues, you should continue taking it; otherwise, at least three months are required.
I don't have any issues with my joints; can I still take it?
Whether or not you have a problem, these capsules are designed for maintenance and for supporting joints. Yes! Even if you don't have joint issues, you can still take it.
I don't believe in taking painkillers as they usually have side effects.
In contrast to medicines, joint pain relief supplements are food-based, thus they don't have any negative side effects. Furthermore, joint pain relief targets the root cause, whereas drugs just temporarily suppress the discomfort.
Will this supplement be able to reduce my arthritis symptoms?
Yes, it will assist to reduce your arthritis pain, but for the best results, you must also take build joint back along with it.
In case of any queries, you can call us at +91-86990-86991 (national) / +91-76529-22771 (International) for a more in-depth consultation.
Are Palak Notes and Miduty same brands?
Yes, the brand's Palak Notes and Miduty are the same.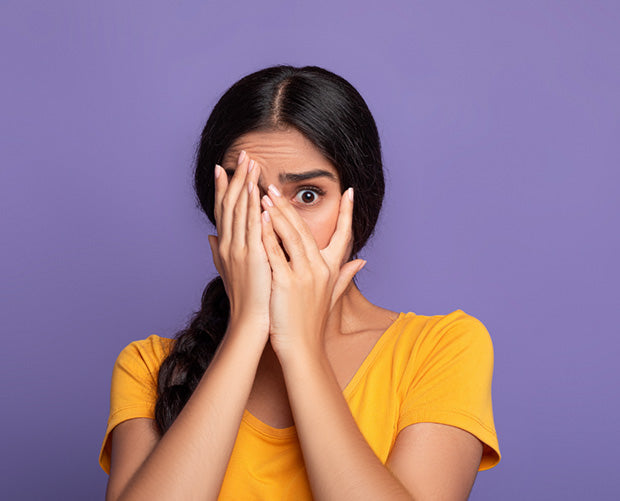 Unknown Facts
If you're wondering what things can aggravate pains, here's a list of some myths and facts that you should be aware of:
Shed off some extra weight!

Your bones and joints experience unnecessary stress when you carry extra weight. Being overweight might increase bone deterioration if you experience both joint pain and a bone condition like osteoporosis.

Side Effects of Painkillers

Since they can have negative effects on some people including gastrointestinal bleeding, indigestion, loss of bone mineral density, interactions with other drugs, and even addiction, painkillers must be used carefully.

Arthritis risk is increased by joint or bone injuries

Osteoarthritis is more likely to occur in injured joints (OA). While people with hip injuries are three times more likely to develop OA, those with knee injuries have a six-fold increased likelihood.
PALAK NOTES IS NOW MIDUTY
New Era! Continued Dedication!
Pain that went untreated gave rise to the brand Palak Notes. Pre-COVID, we began to evolve, and over the past three years (and counting), we have dedicated our entire self to learning about the pain and health issues that society suffers. We had a modest beginning, but today we have a large family. 
So, in order to adapt to these changes over time, we have decided to create a new brand identity that reflects our team and potential customers. We are now known as MIDUTY. Our vision for the current era is presented and projected through this new identity.