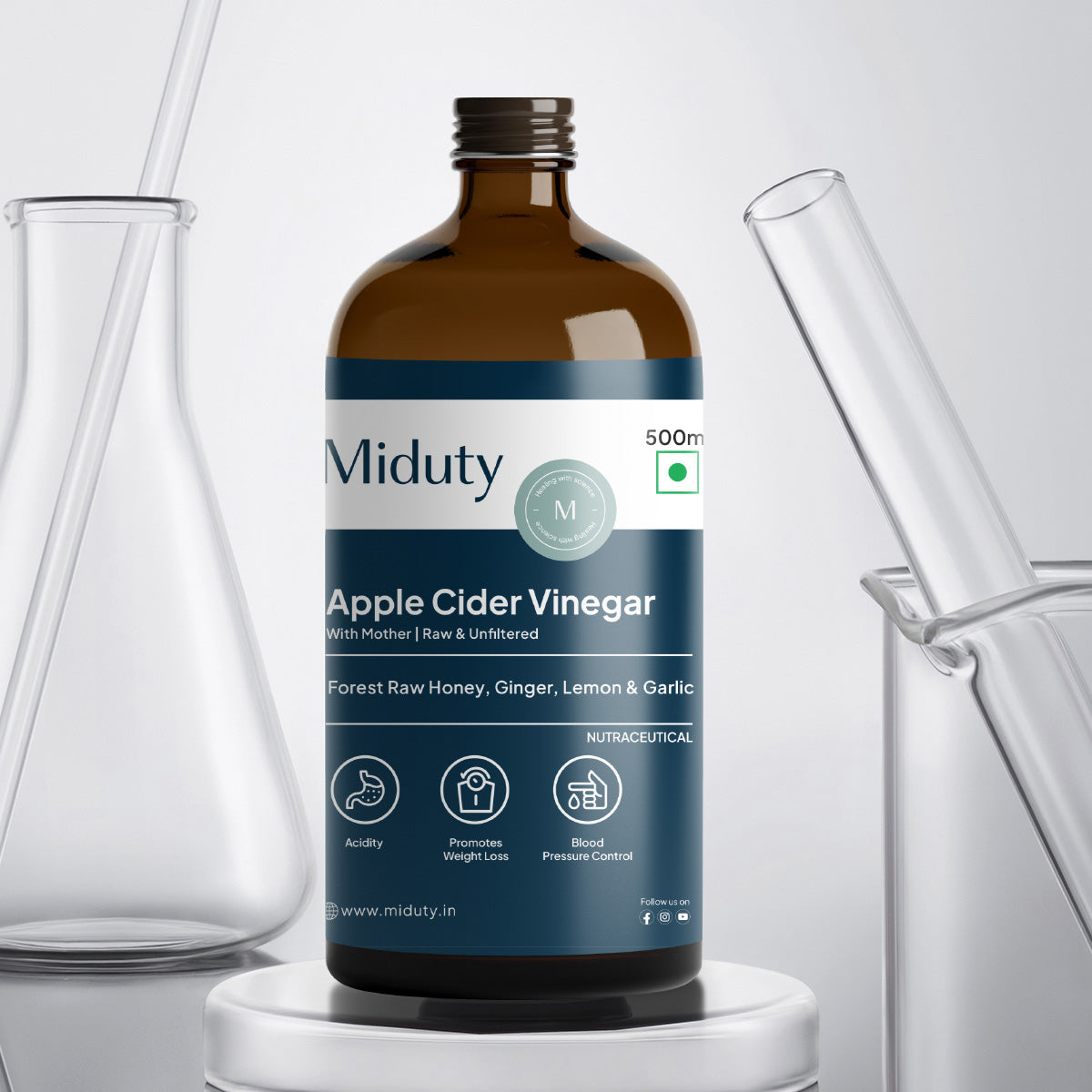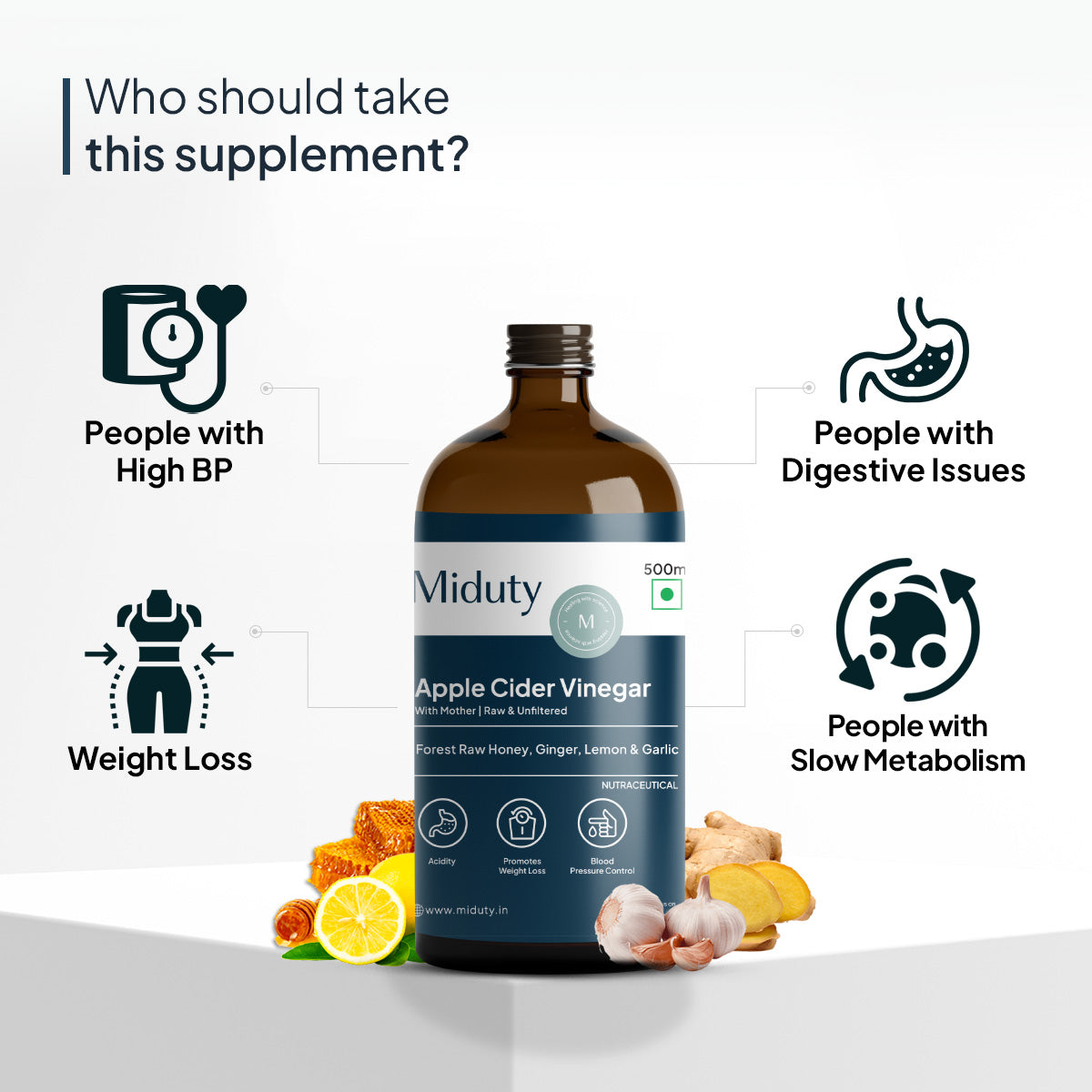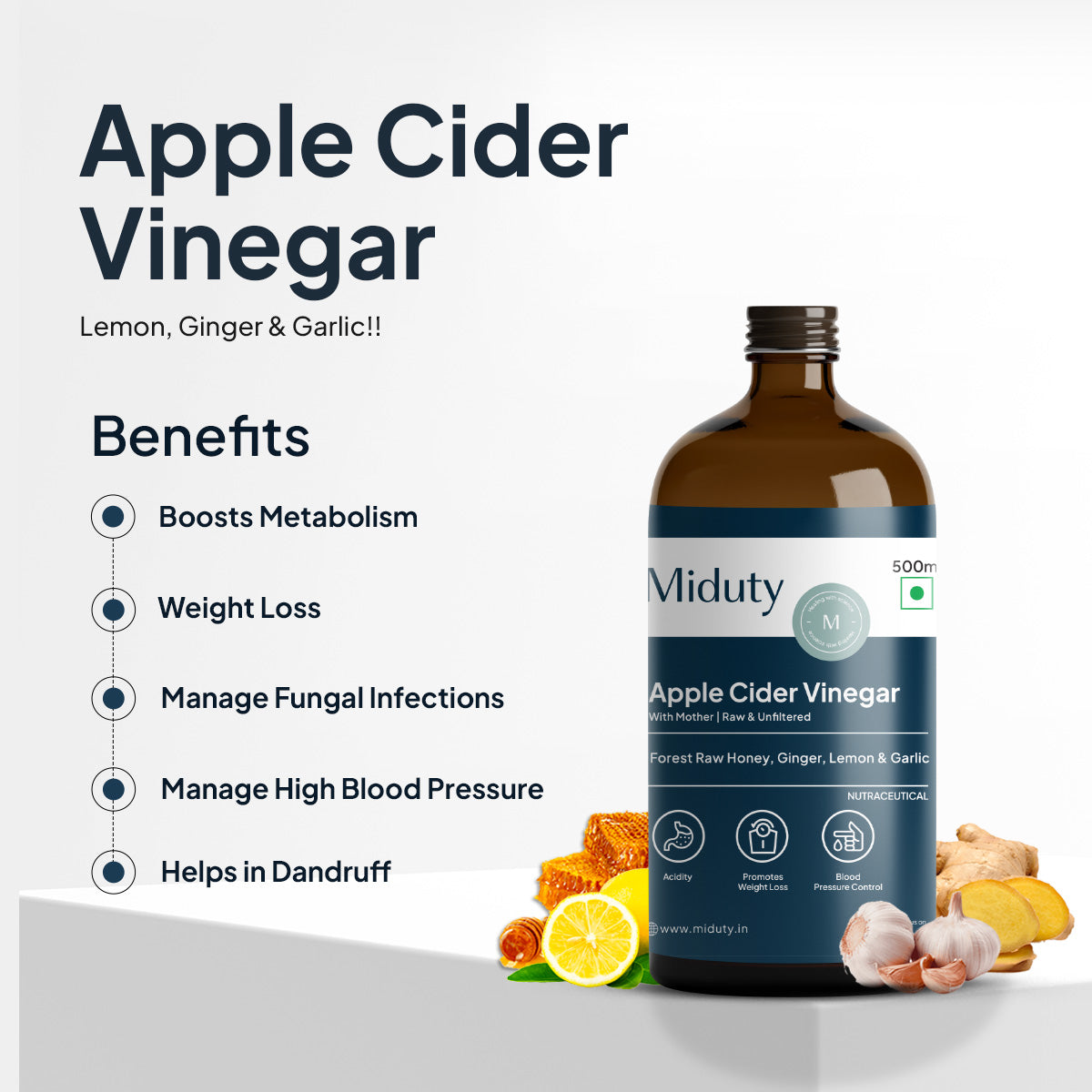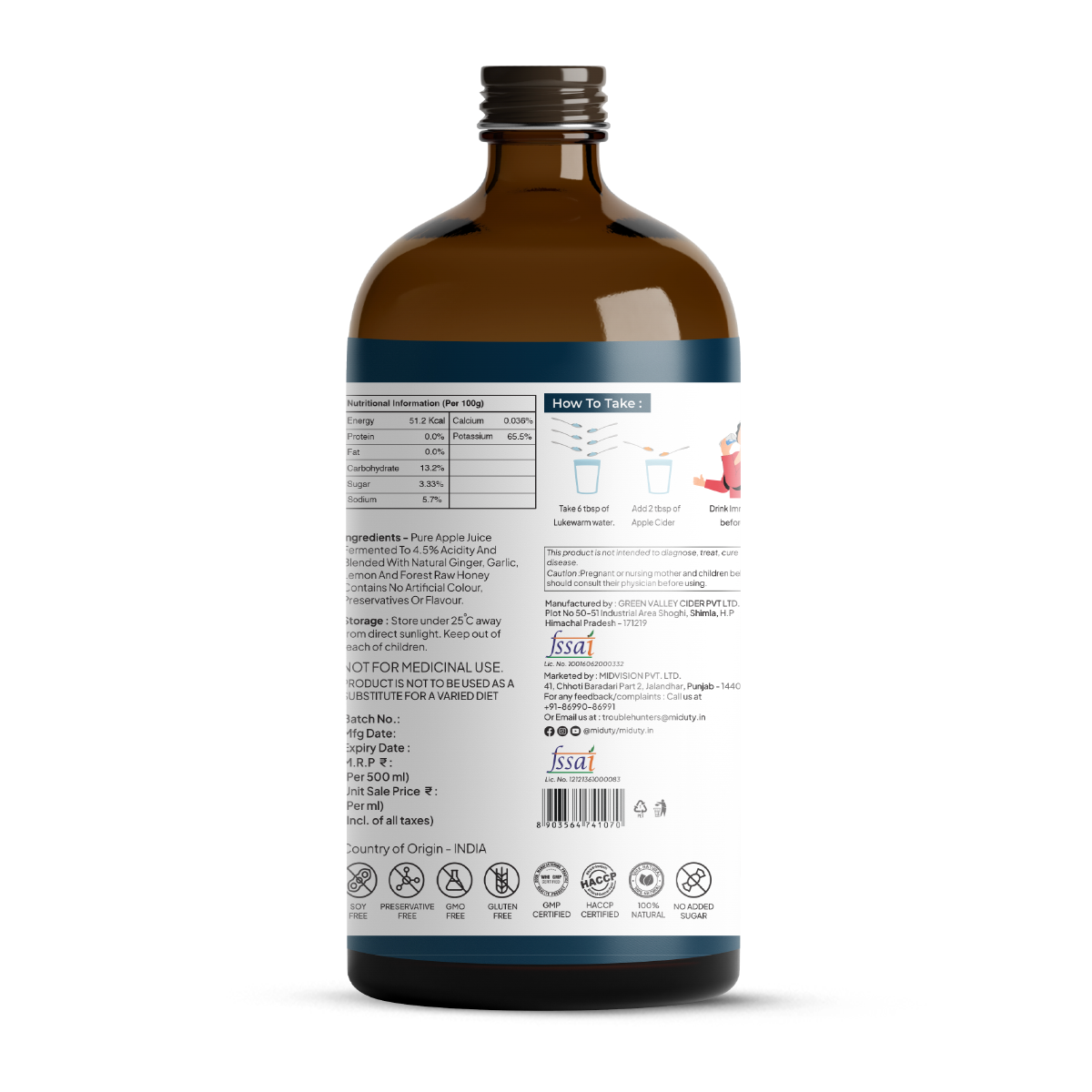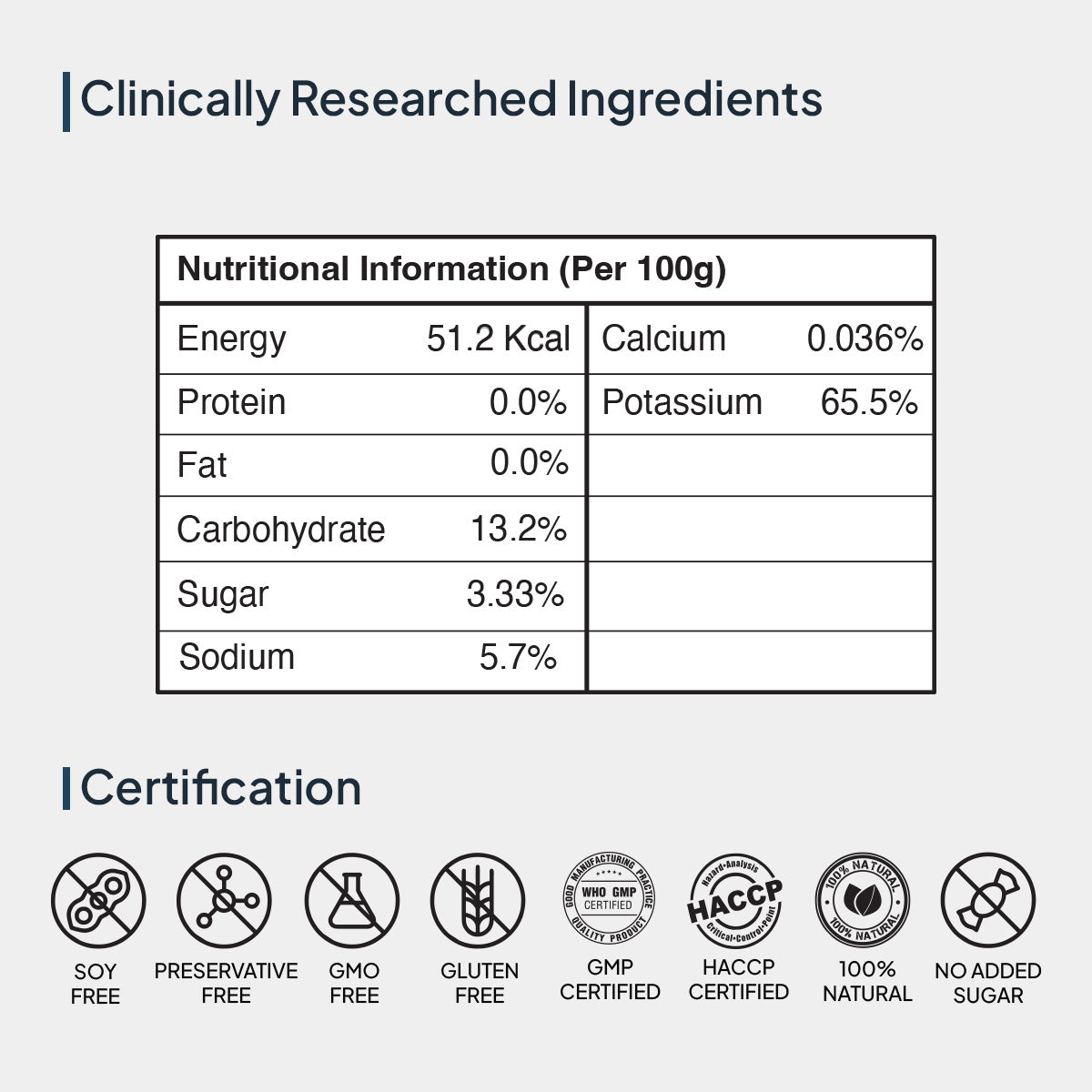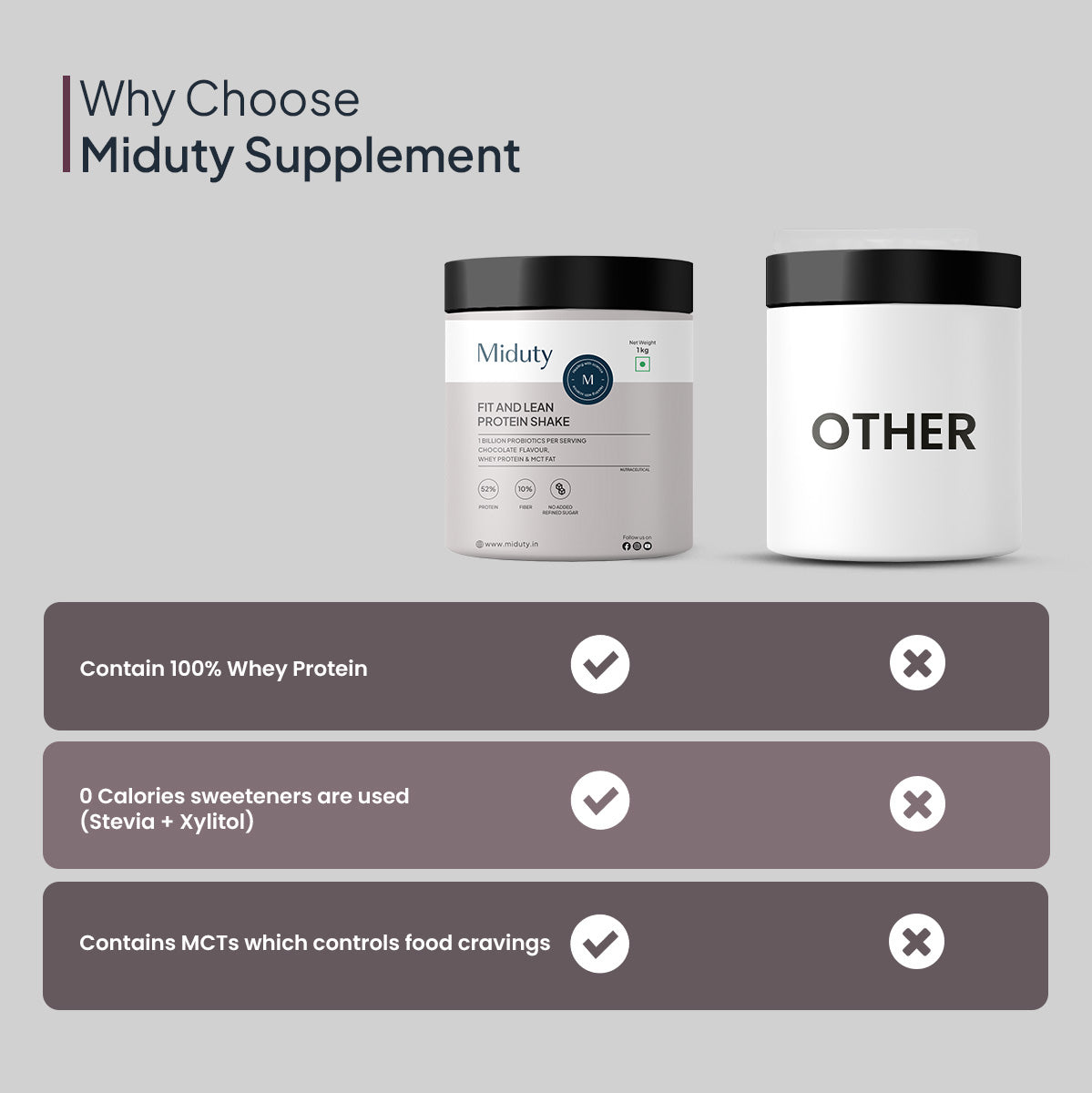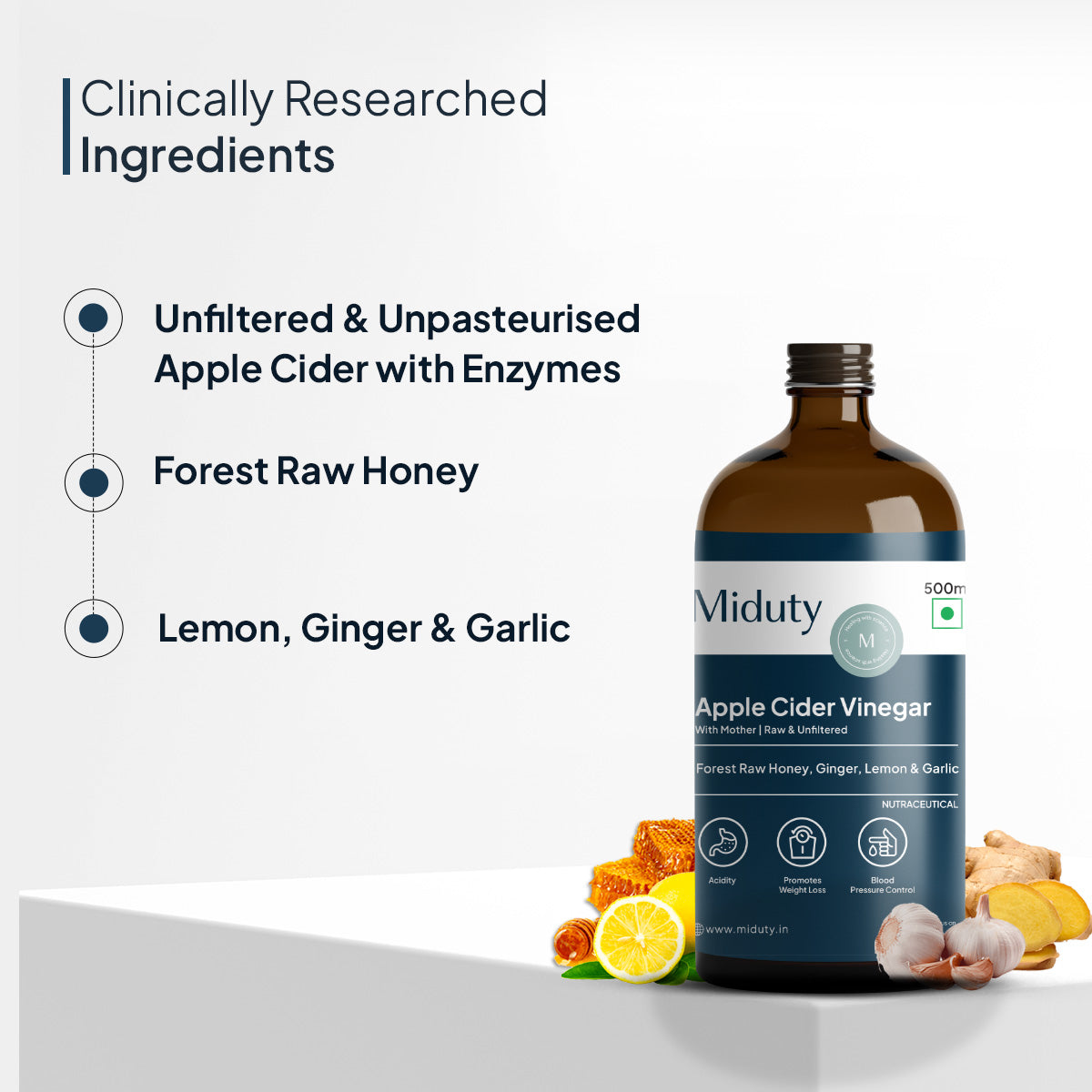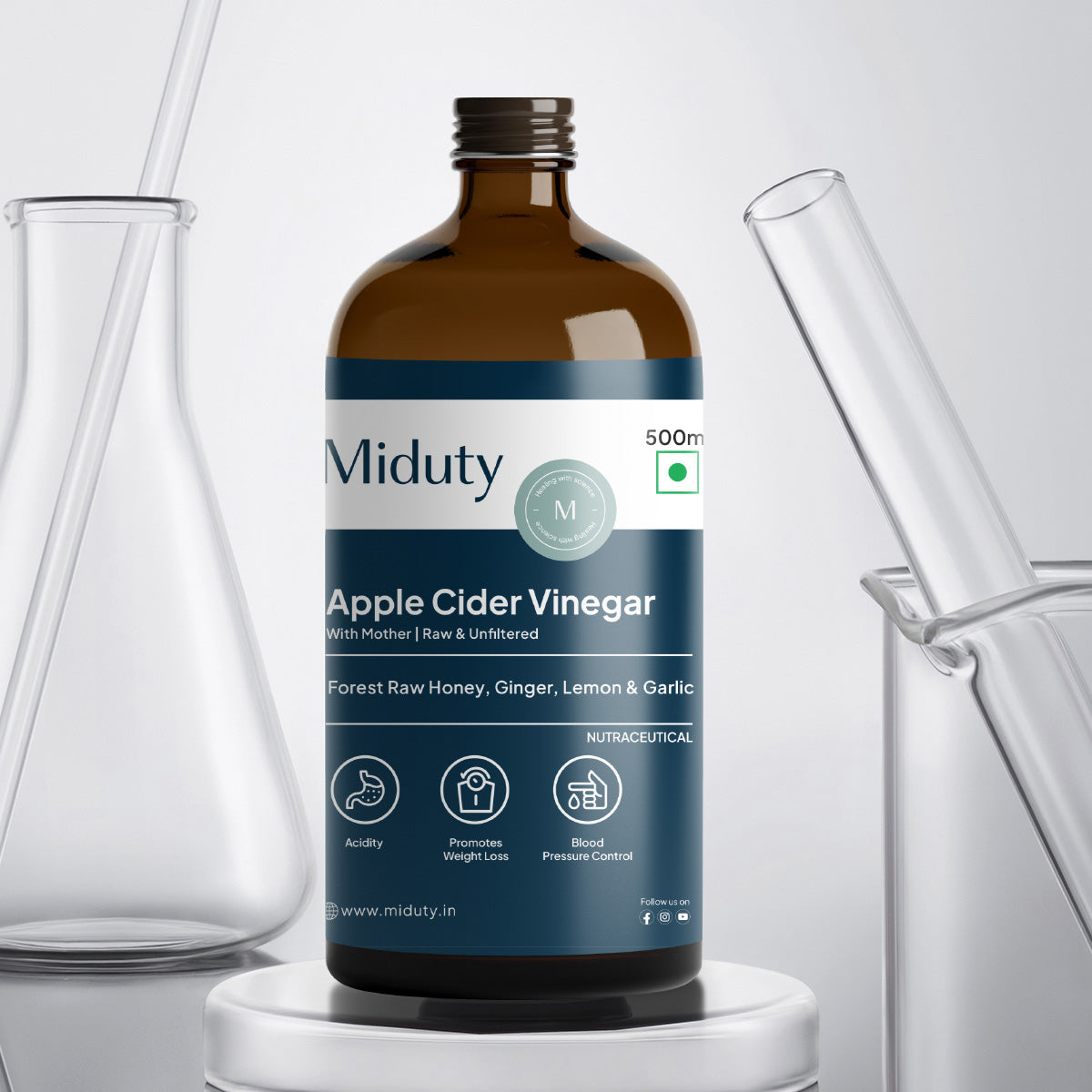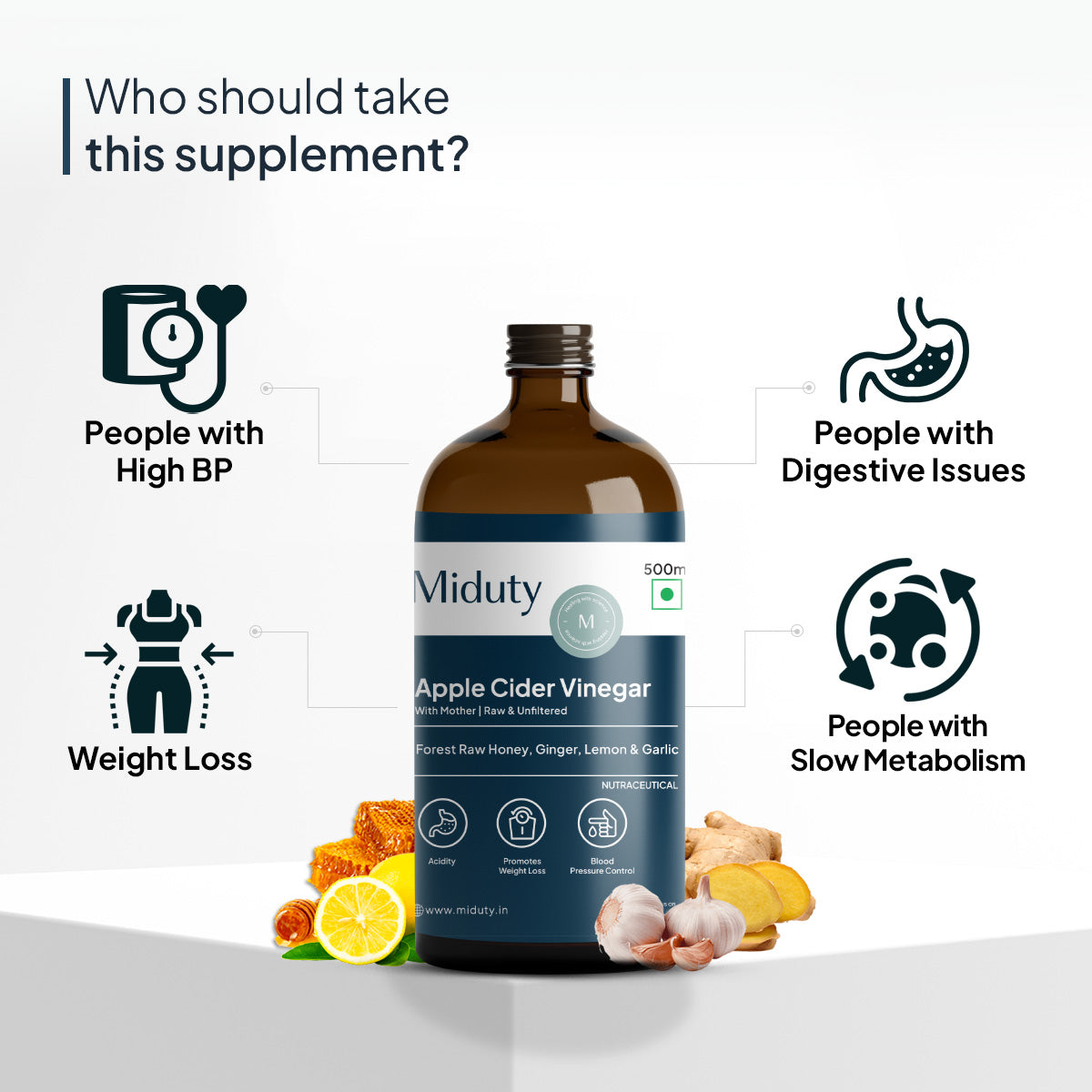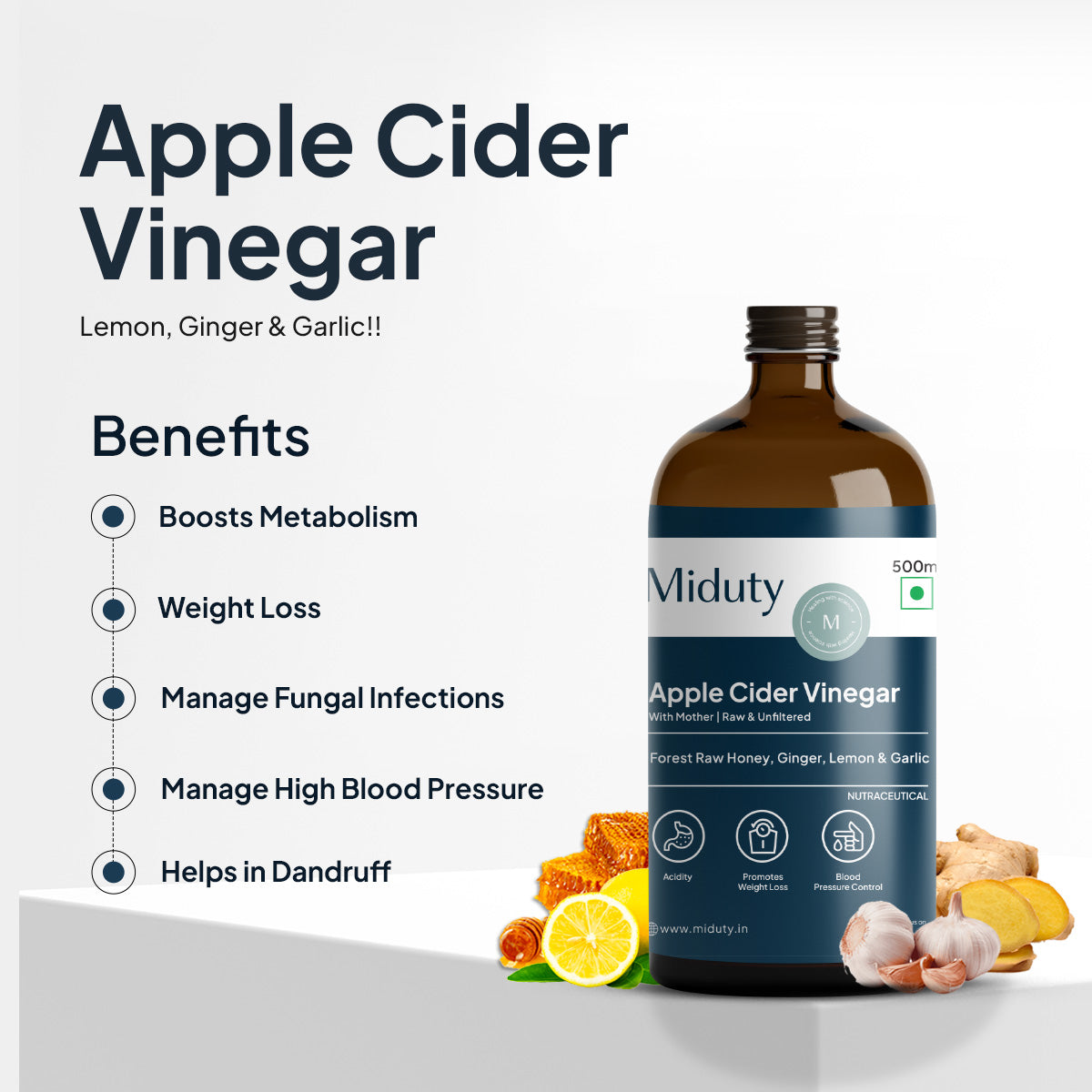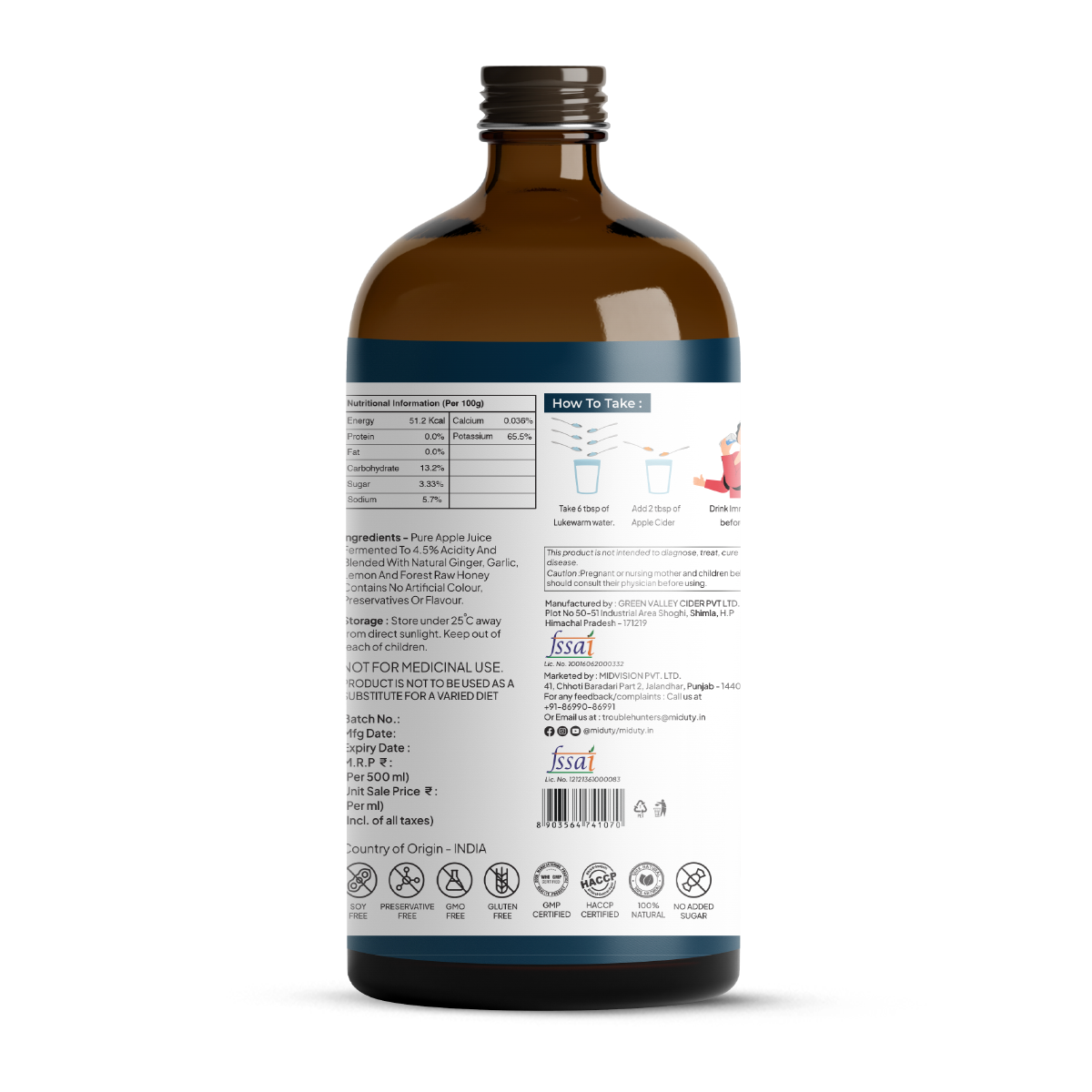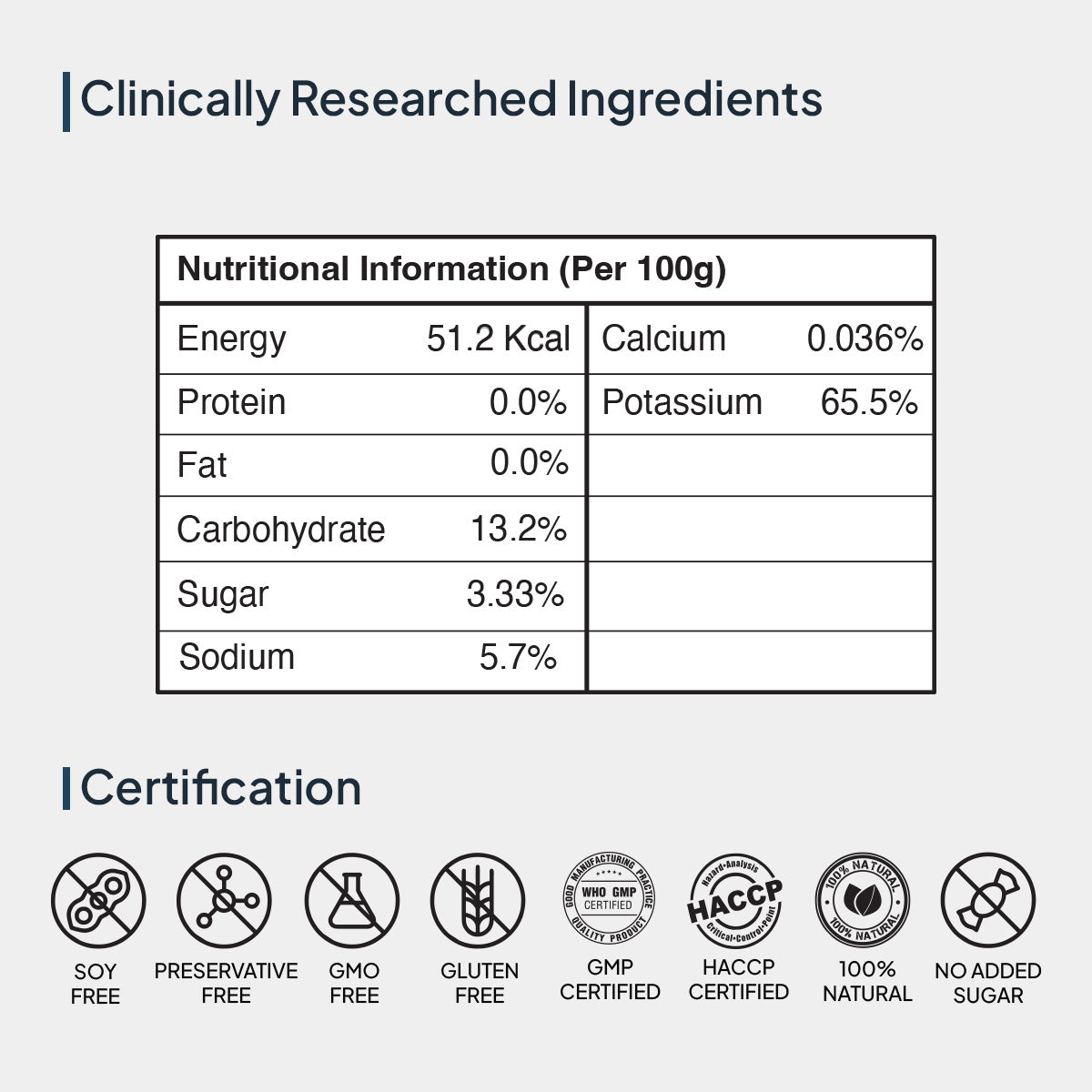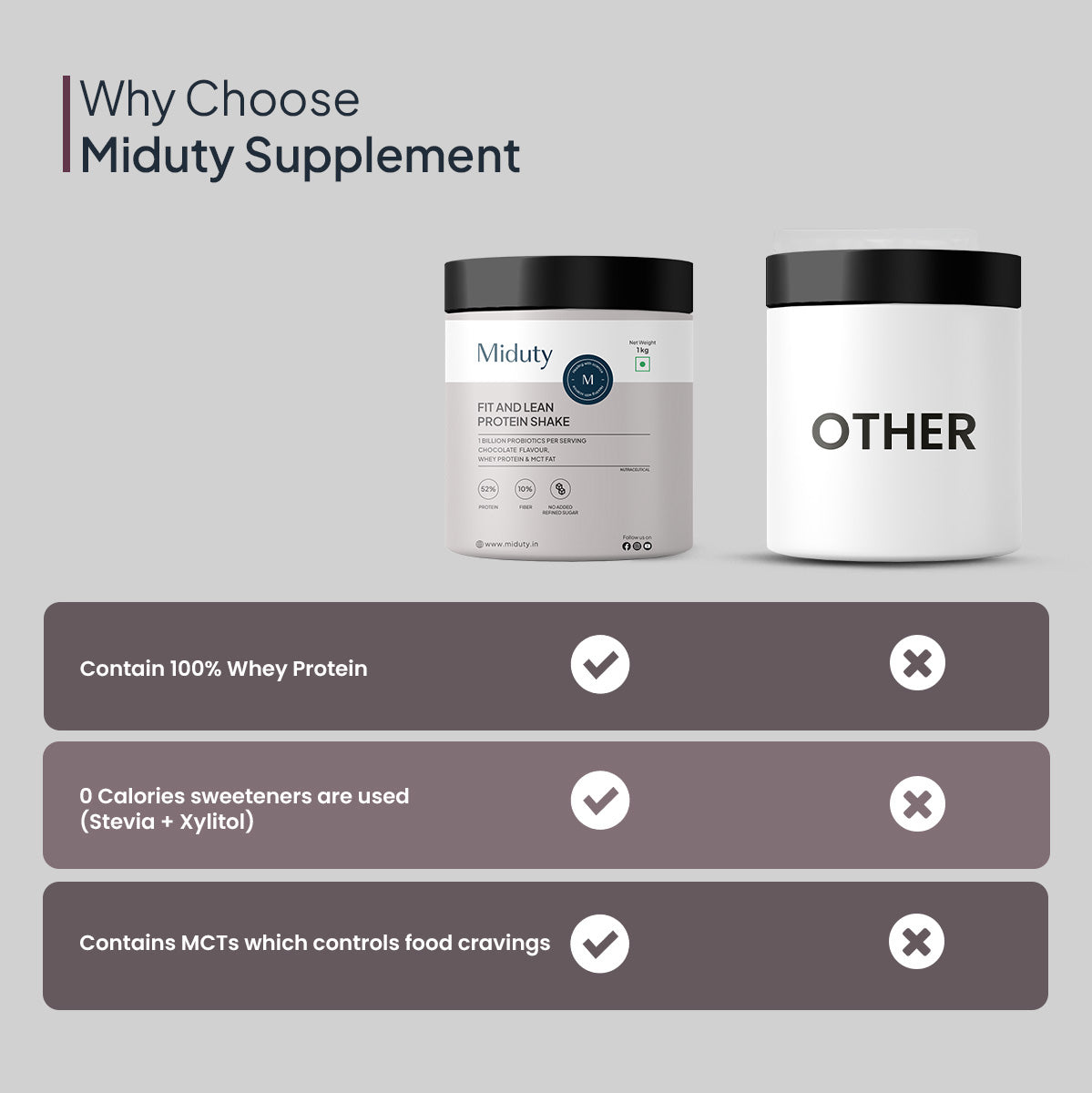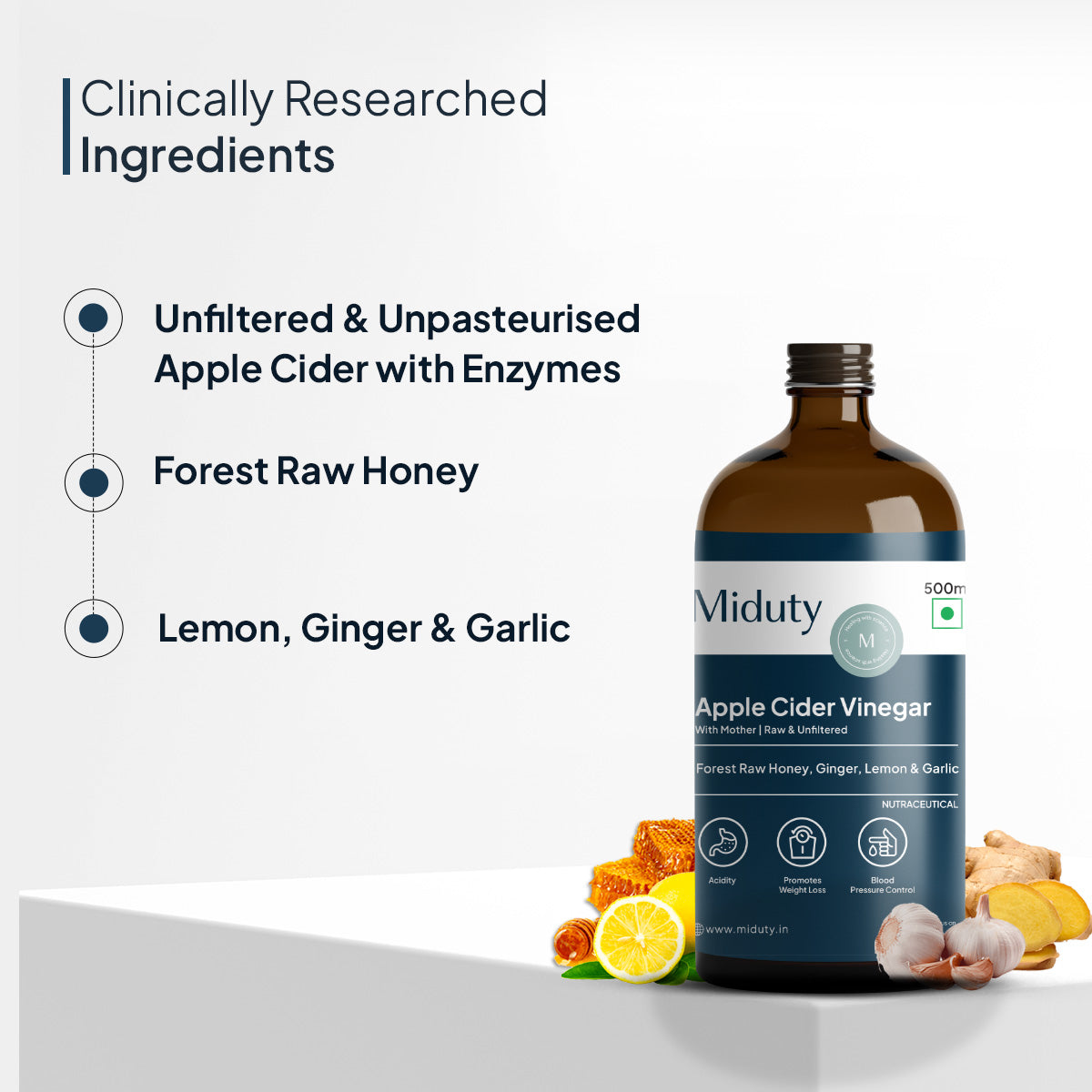 Apple cider vinegar
Gastric Issues
Metabolism
Weight Loss
Apple Cider Vinegar- Forest Raw Honey, Lemon, Garlic & Ginger
Do you ever wonder why Palak, the founder of Miduty, chose Apple Cider Vinegar as the brand's first product? 
As she observed through her research and by helping people reverse many severe diseases like thyroid, migraine, and hair fall all start from bad digestion. 
All those who who want to lose weight, have better digestion, control blood pressure levels and uplift their energy levels should get ready to witness a change in their lives with
Miduty's Apple Cider Vinegar flavored with Forest Raw Honey, Lemon, Garlic & Ginger.
Description
In an era where healthy living is a top priority, Apple Cider Vinegar has taken the spotlight as a beloved ingredient renowned for its potential health benefits.
Miduty's Apple Cider Vinegar with Forest Raw Honey, Lemon, Ginger & Garlic is a rich source of Mother bacteria, Digestive Enzymes, Probiotics, and Acetic Acid, making it a super elixir that offers a multitude of benefits for your overall well-being.
Not just a condiment, Apple Cider Vinegar is a true gem with the incredible ability to decelerate carbohydrate breakdown, promote skin rejuvenation, and even turn back the clock on potential signs of aging.
Every Health expert and doctor takes Apple Cider Vinegar. Why? Because of the presence of Acetic Acid, this is what creates magic.
The primary active compound in Apple Cider vinegar, acetic acid, benefits by reducing Cholesterol [1], aiding in weight loss, improving blood sugar levels, and supporting Vitamin Absorption.
According to the study, feeding rats with ACV was able to lower their levels of harmful LDL cholesterol and triglycerides while also raising their levels of healthy HDL cholesterol. [2]
It's known as a fat-cutter drink, which reduces the fat around the belly region, which is basically Insulin. Taking Apple cider Vinegar continuously proves to be an effective natural treatment to cure Lipoma.
Garlic and Ginger have anti-inflammatory properties that may improve vascular health by reducing inflammation in blood vessels. These ingredients can help with weight management, which is important for blood pressure regulation.
Apple Cider Vinegar is also known to subside discomforts caused by gas, bloating, and an upset stomach; additionally, it neutralizes any bacteria, germs, fungi, and toxins contributing to ill health.
The natural sweetness of forest raw honey can balance the acidity of apple cider vinegar, making it more palatable for those who find the vinegar's taste too strong on its own.
How do I take them?
Dosage -

ACV should only be taken before meals. In a one-fourth glass of water, add 2–3 tbsp of apple cider vinegar and mix well..

Please Note-

Drink it with a straw.

Quick info-

You can avoid it in case you have stomach ulcers or H. Pylori infection.
What's it for?
- People Who Want To Improve Digestion
- People Who Want To Lose Weight
- People Who Want To Control Their Cholesterol/Lipids
- People Who Want To Treat Dandruff
- Helps Control Blood Pressure Levels
- For Fungal Infections
Why is Miduty's Apple Cider Vinegar Superior?
The water used in the manufacturing of Miduty's Apple Cider Vinegar is Himalayan Spring water which is high in minerals and the apples used in it are Himalayan Apples that's what makes it stand out of the crowd.

Miduty's Apple Cider Vinegar is formulated with the "Mother" of vinegar, having Forest Raw Honey, Lemon, Ginger & Garlic to accelerate metabolism and has anti-inflammatory properties.

Forest Raw Honey is the purest form of honey, free from preservatives and packed with essential nutrients, including vitamins C and B6, as well as a range of essential minerals such as magnesium, phosphorus, sodium, calcium, potassium, zinc, and iron.

The presence of the 'mother' signifies the Apple Cider Vinegar's efficacy in retaining essential enzymes and minerals, in contrast to other vinegars that may lose these vital components through excessive processing, overheating, and filtration.

The antibacterial properties of apple cider vinegar also work against some fungi, such as candida, the yeast responsible for conditions including athlete's foot, thrush, and a number of digestive issues.[3]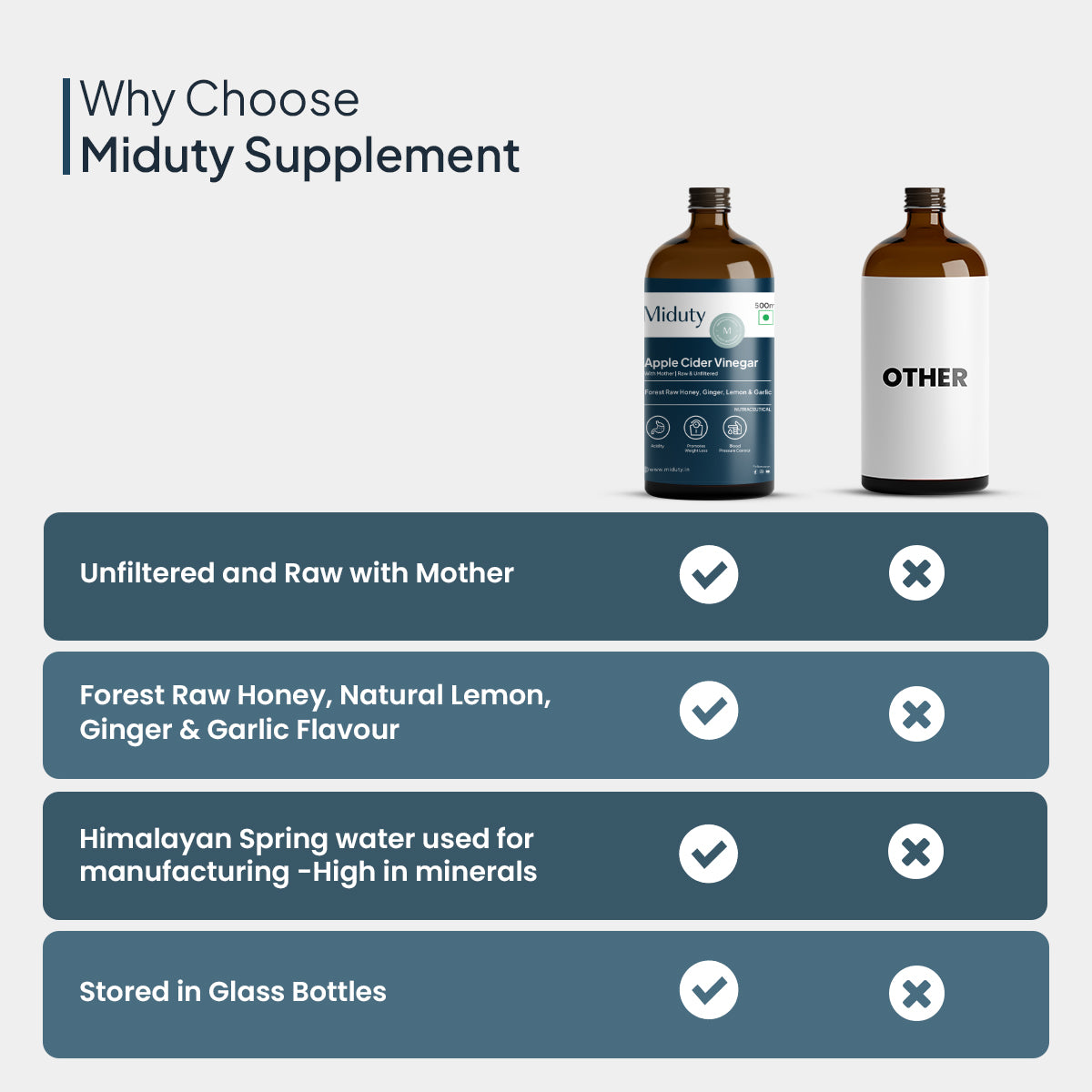 What's Inside? (Ingredients)
FAQs
Will it assist me in losing weight?
Yes, the acetic acid in vinegar can promote satiety, or your sense of fullness, by lowering your hunger hormone. This means that drinking vinegar combined with Protein shakes will help you lose weight.
After eating a diet high in protein, I feel bloated. Will apple cider vinegar aid in digestion?
Yes, for better digestion, consider taking apple cider vinegar before lighter meals. For meals that are slightly heavier, it's recommended to take ACV along with Betaine HCL.
Is it safe to consume ACV every day?
Yes, you can consume it with a straw in diluted form and take it regularly for three months.
Are Miduty and Palak notes the same brand?
Yes, the brand's Palak Notes and Miduty are the same.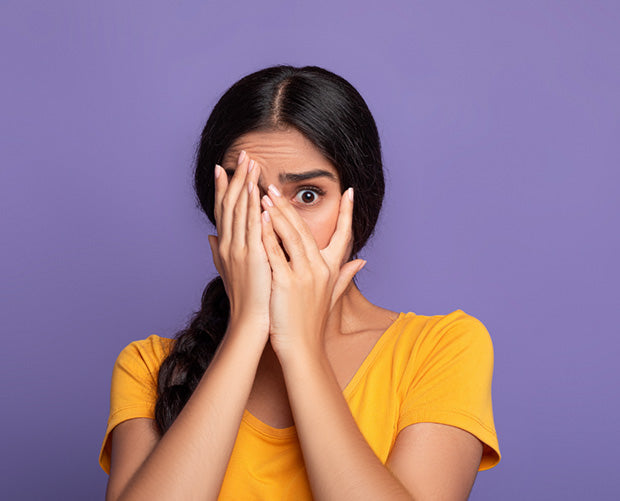 Unknown Facts
Aids in the Absorption of Nutrients

You could find it easier to absorb the vital vitamins and minerals in those foods if you stir your greens in apple cider vinegar or drizzle it over your vegetables. It is thought that acetic acid helps enhance the intake of nutrients, particularly iron.

Good Skin Health

The formation of acne is often caused by specific bacterial strains. It has been demonstrated that vinegar is powerful against a variety of dangerous bacterial types and is widely known for its antibacterial qualities.

Controls High Blood Pressure

Apple cider vinegar has the ability to lower blood pressure by dilating blood vessels and improving blood flow. Antioxidants in apple cider vinegar may help protect blood vessels and minimise oxidative stress, both of which are factors in hypertension.[4]
Scientific/Clinical Studies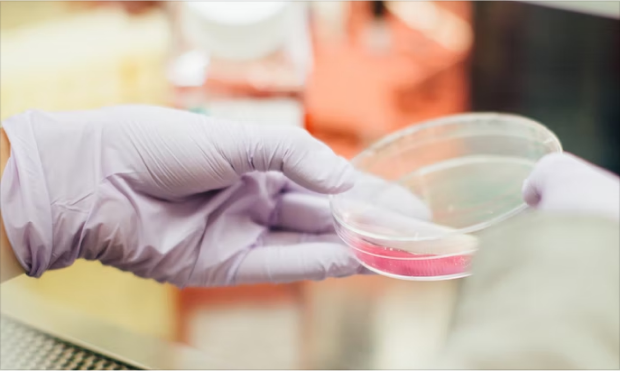 PALAK NOTES IS NOW MIDUTY
New Era! Continued Dedication!
Pain that went untreated gave rise to the brand Palak Notes. Pre-COVID, we began to evolve, and over the past three years (and counting), we have dedicated our entire selves to learning about the pain and health issues that society suffers. We had a modest beginning, but today we have a large family. 
So, in order to adapt to these changes over time, we have decided to create a new brand identity that reflects our team and potential customers. We are now known as MIDUTY. Our vision for the current era is presented and projected through this new identity.