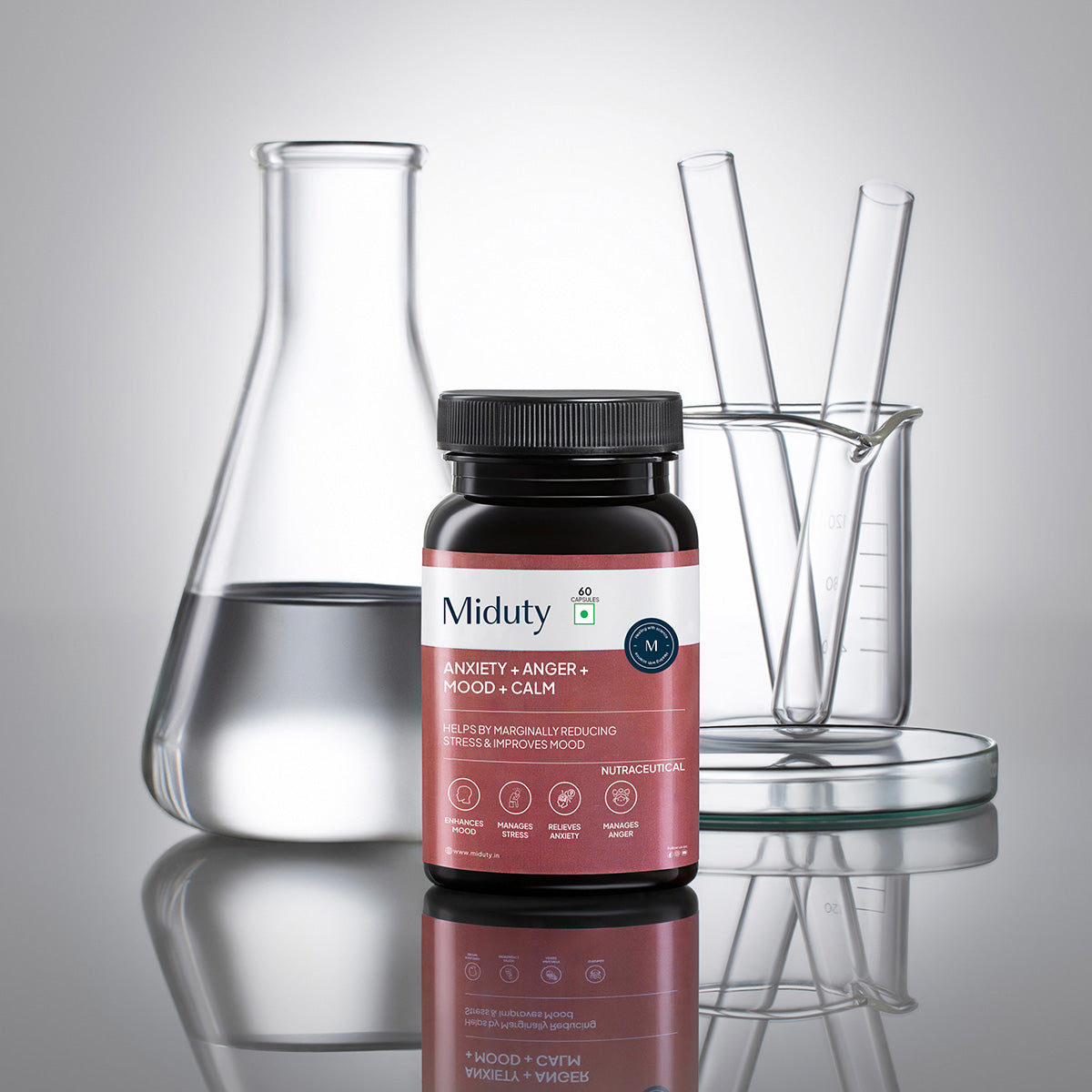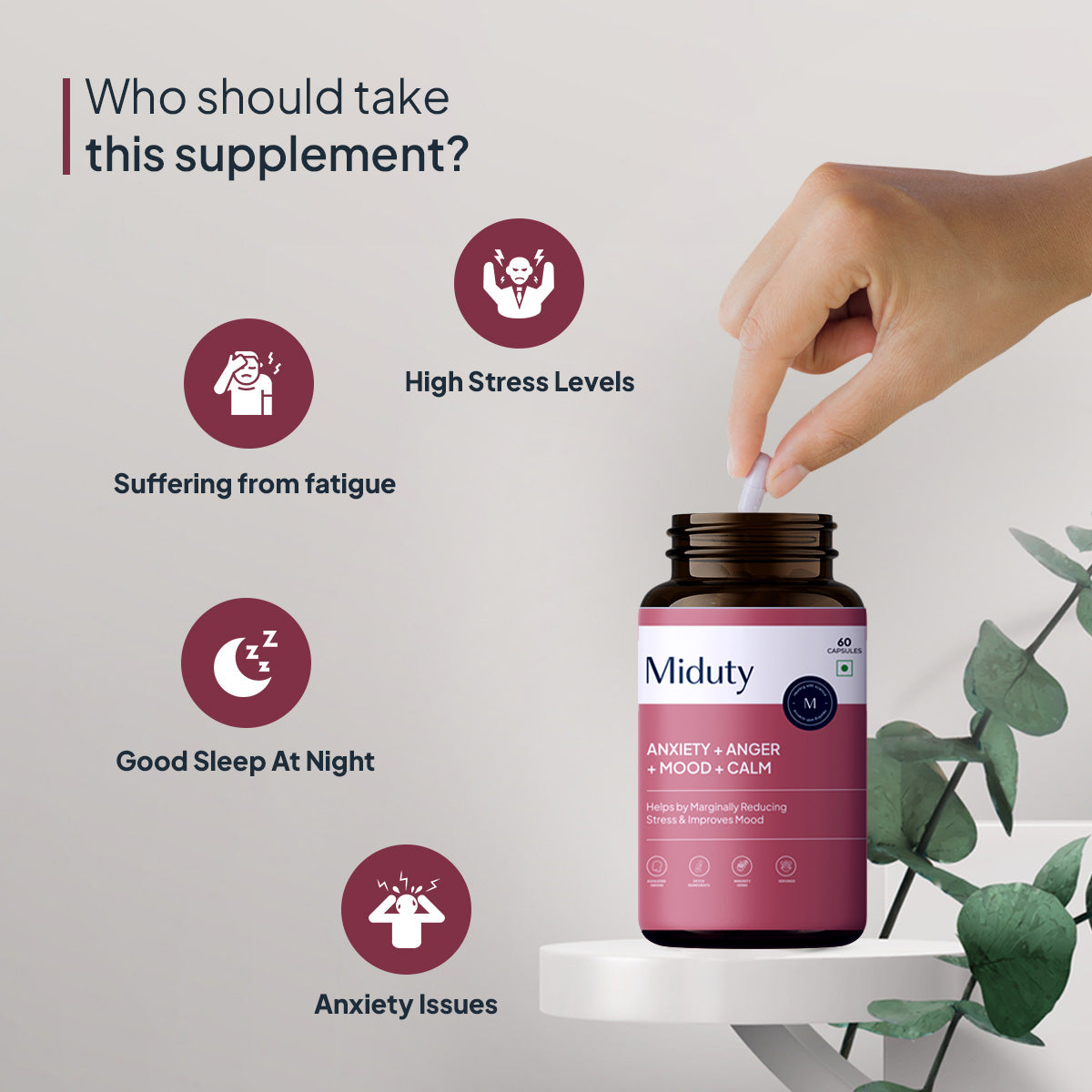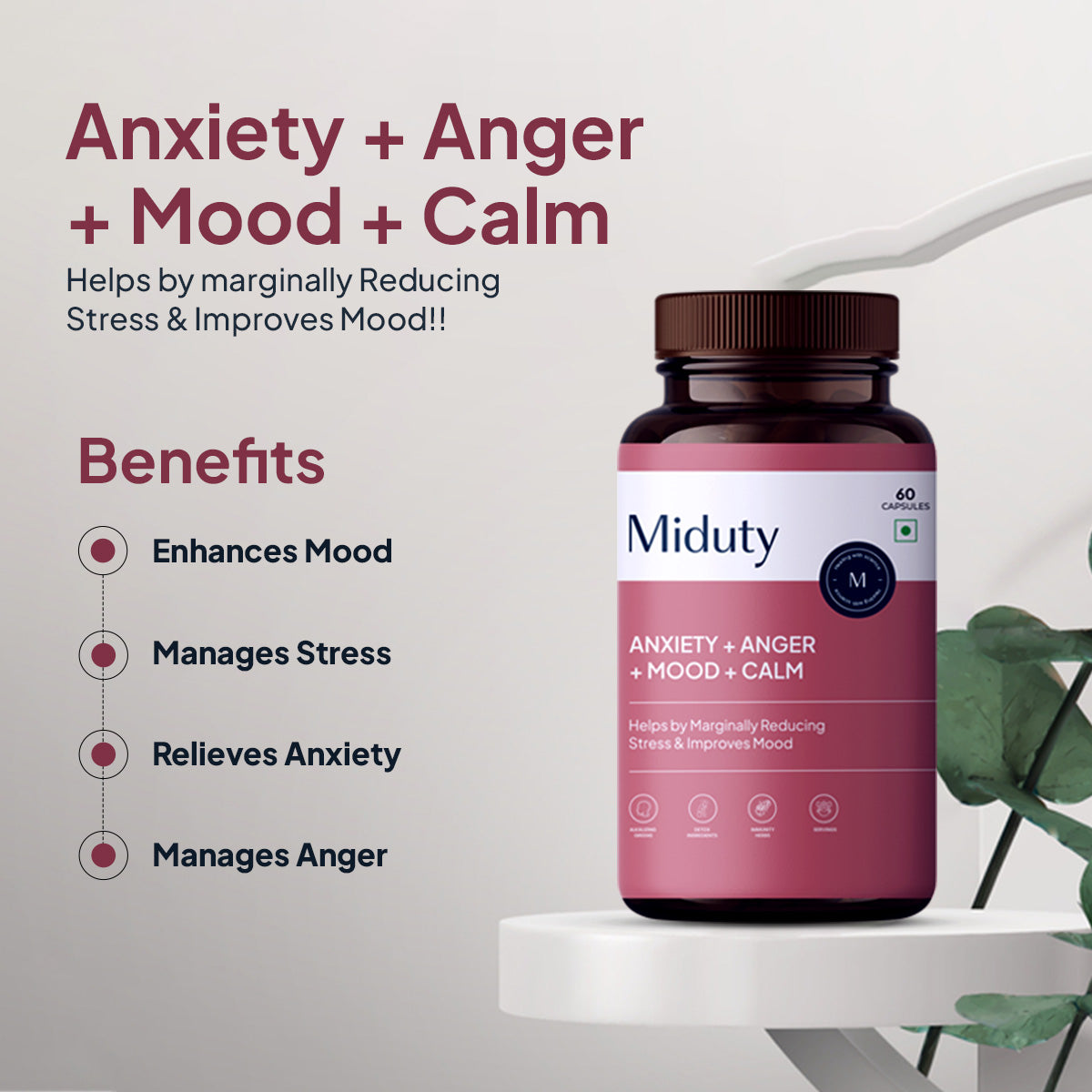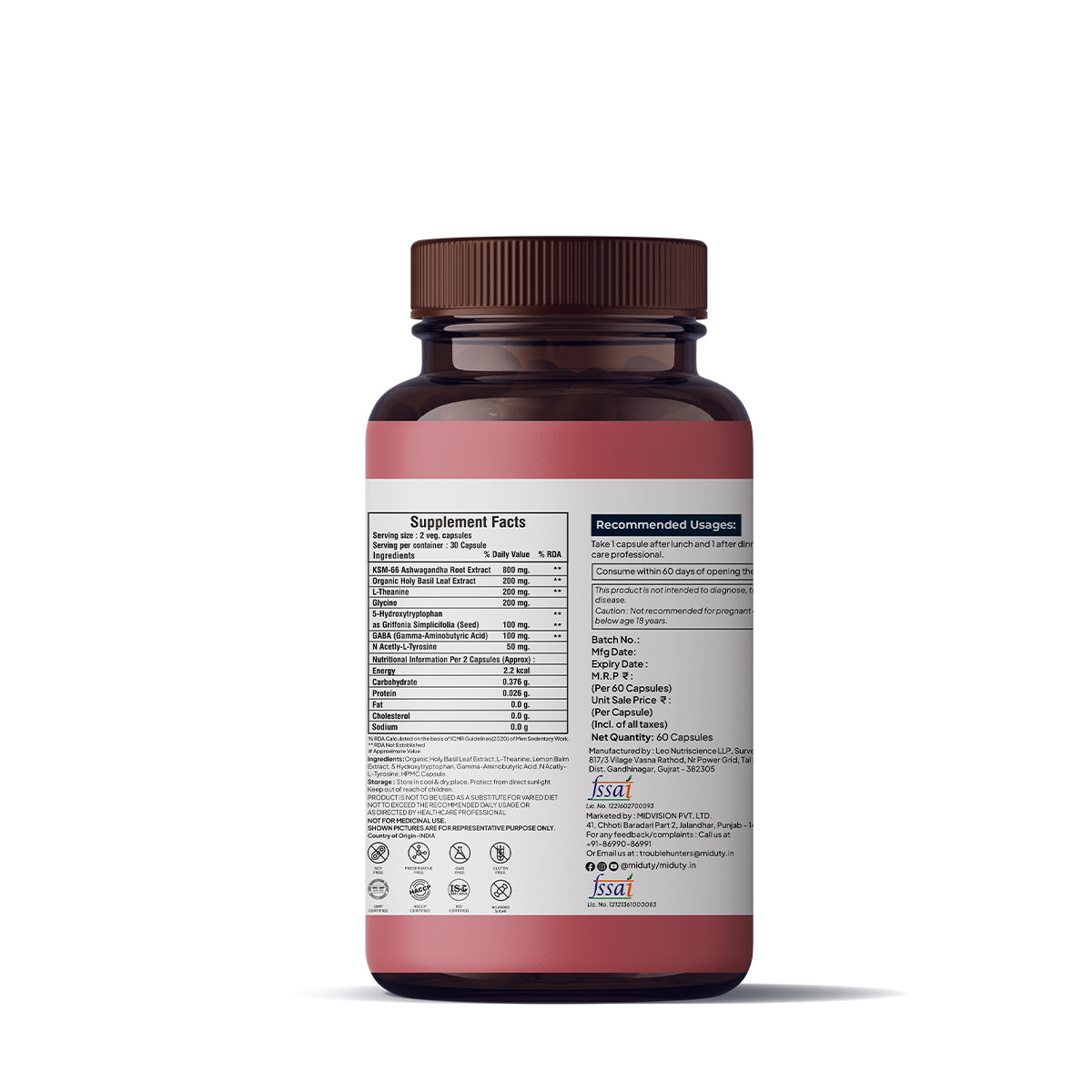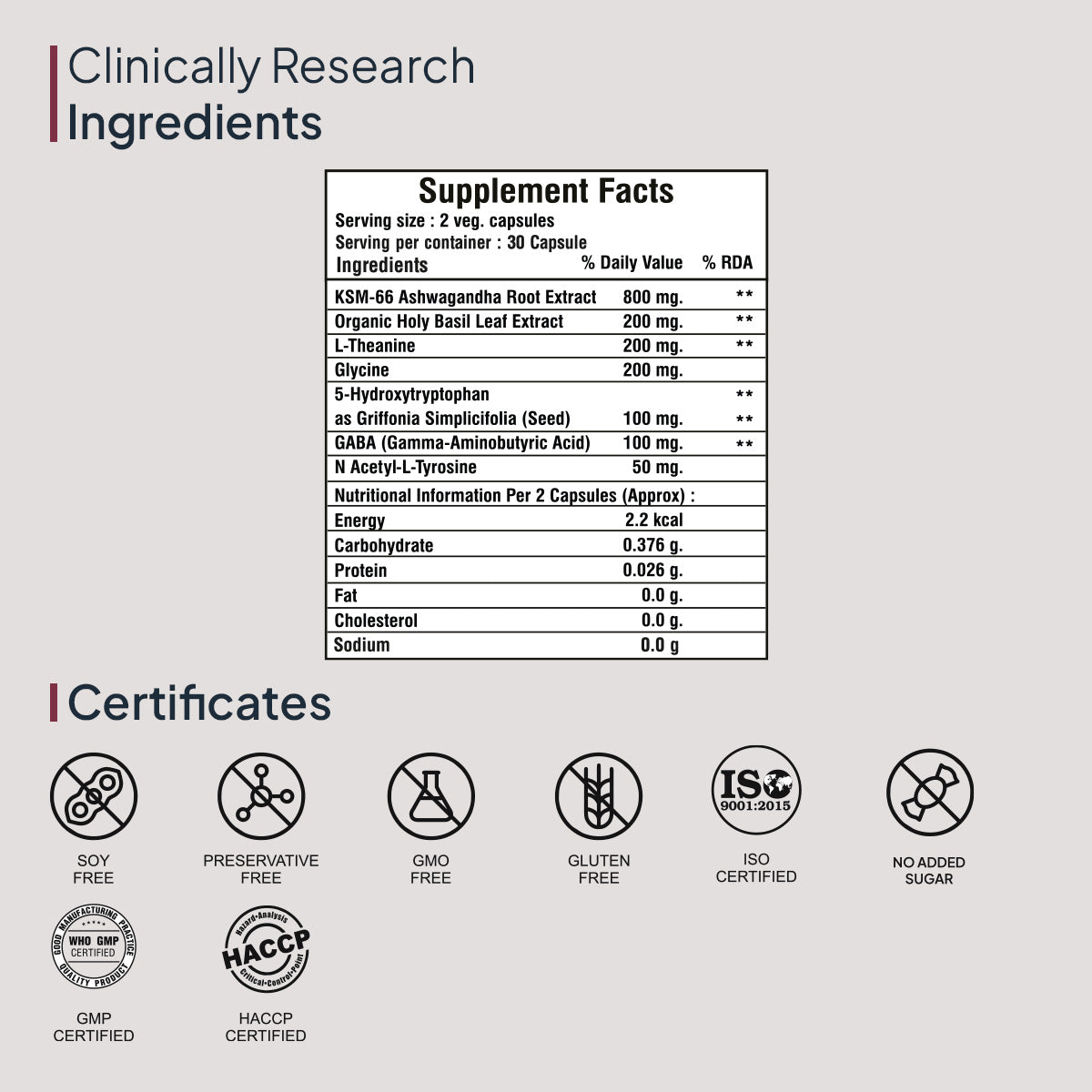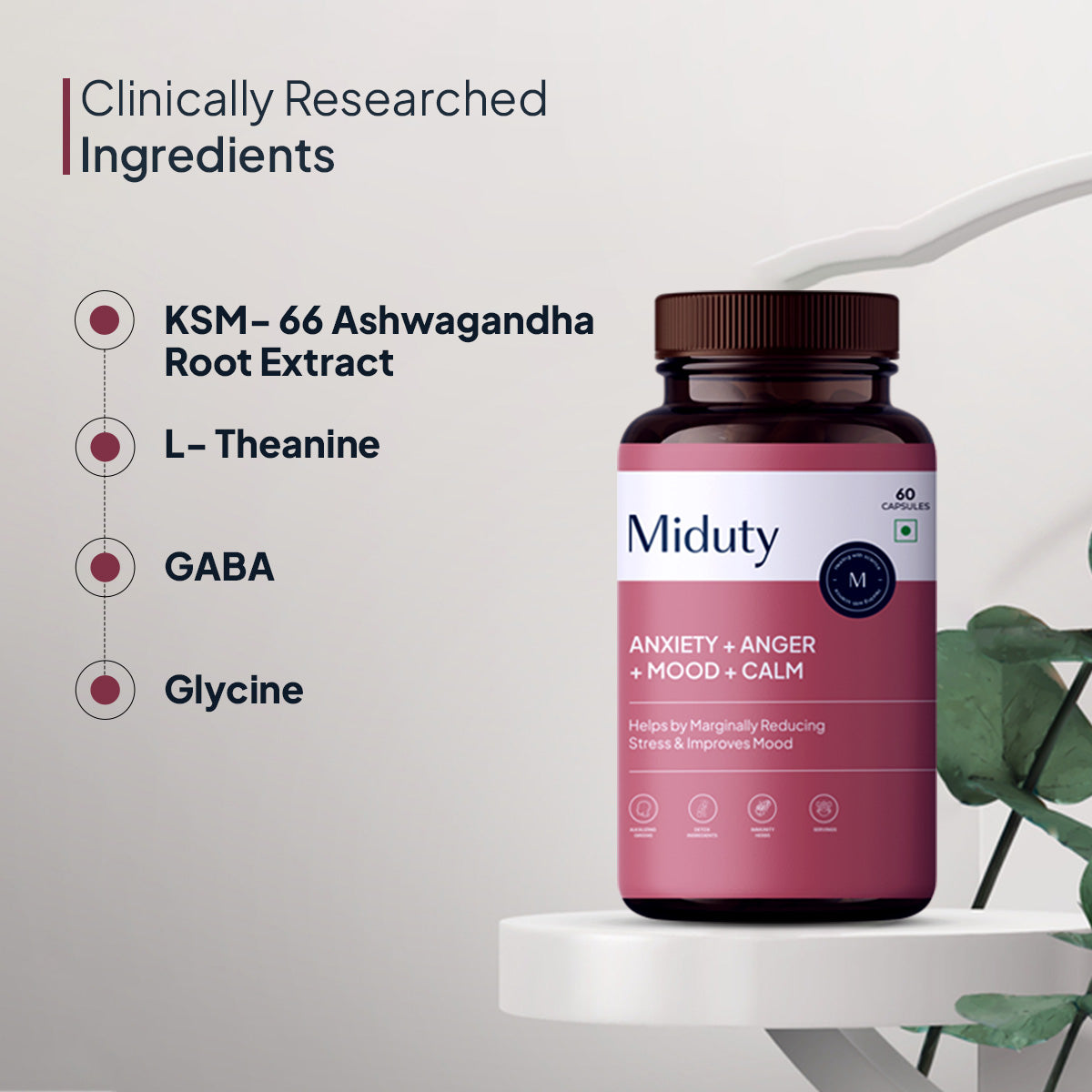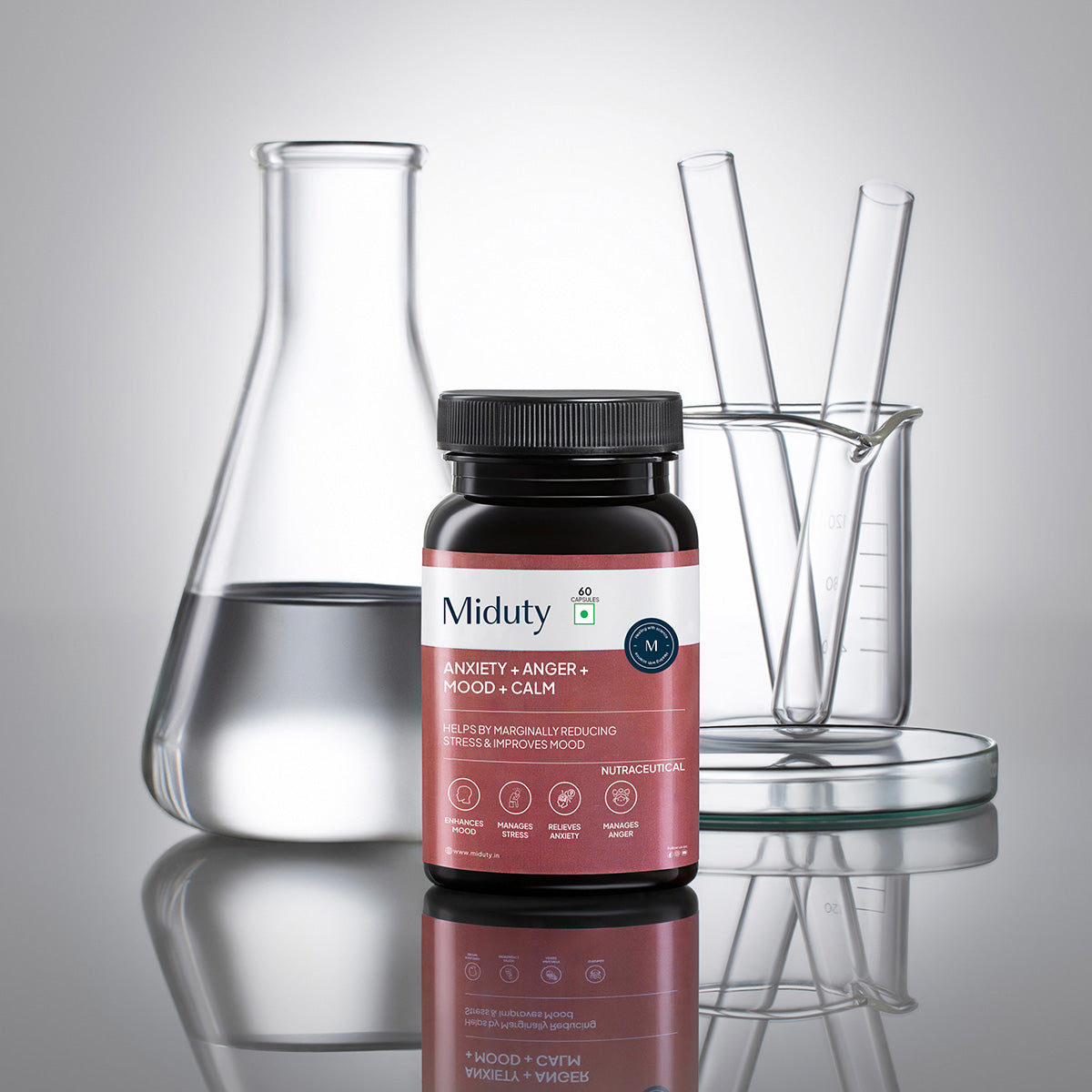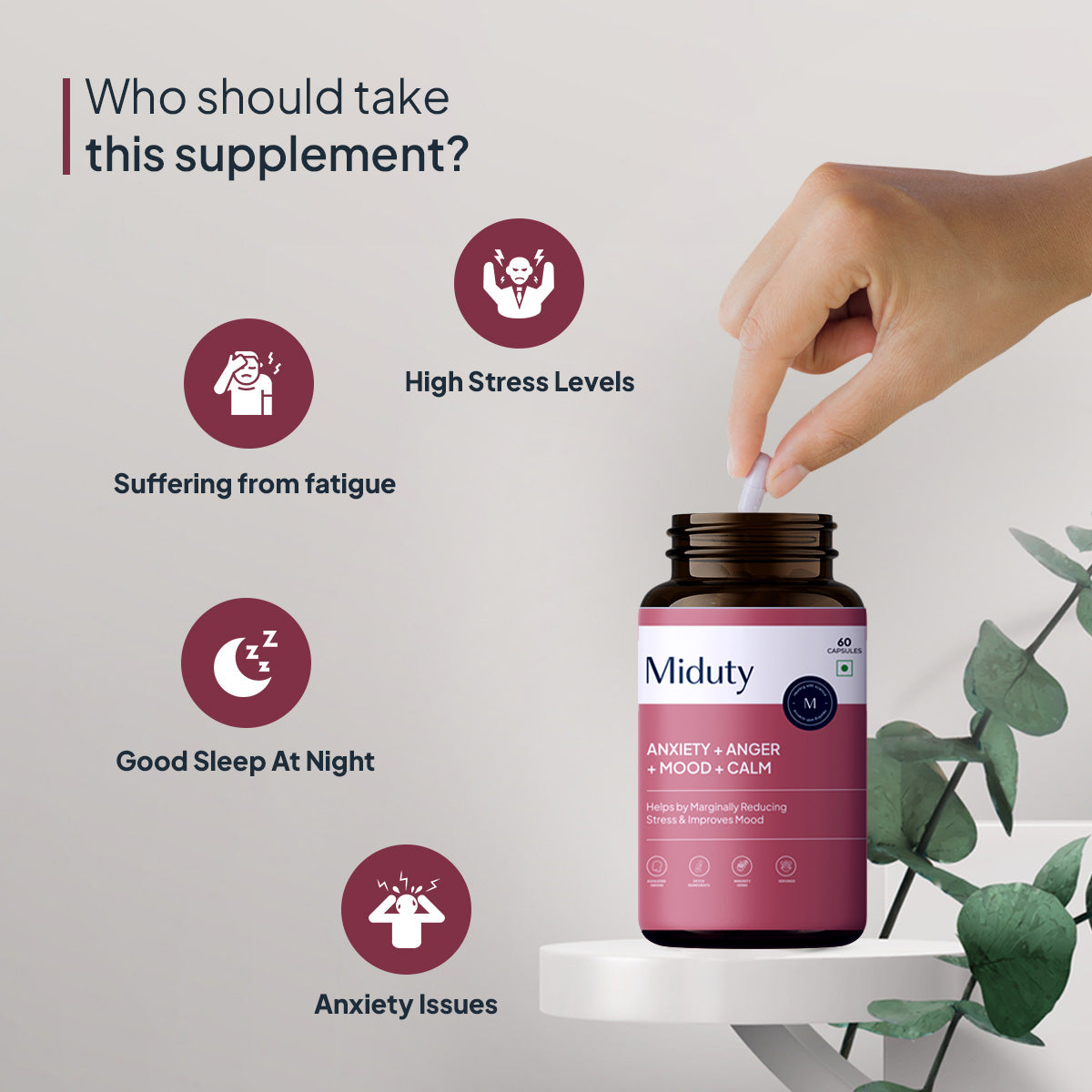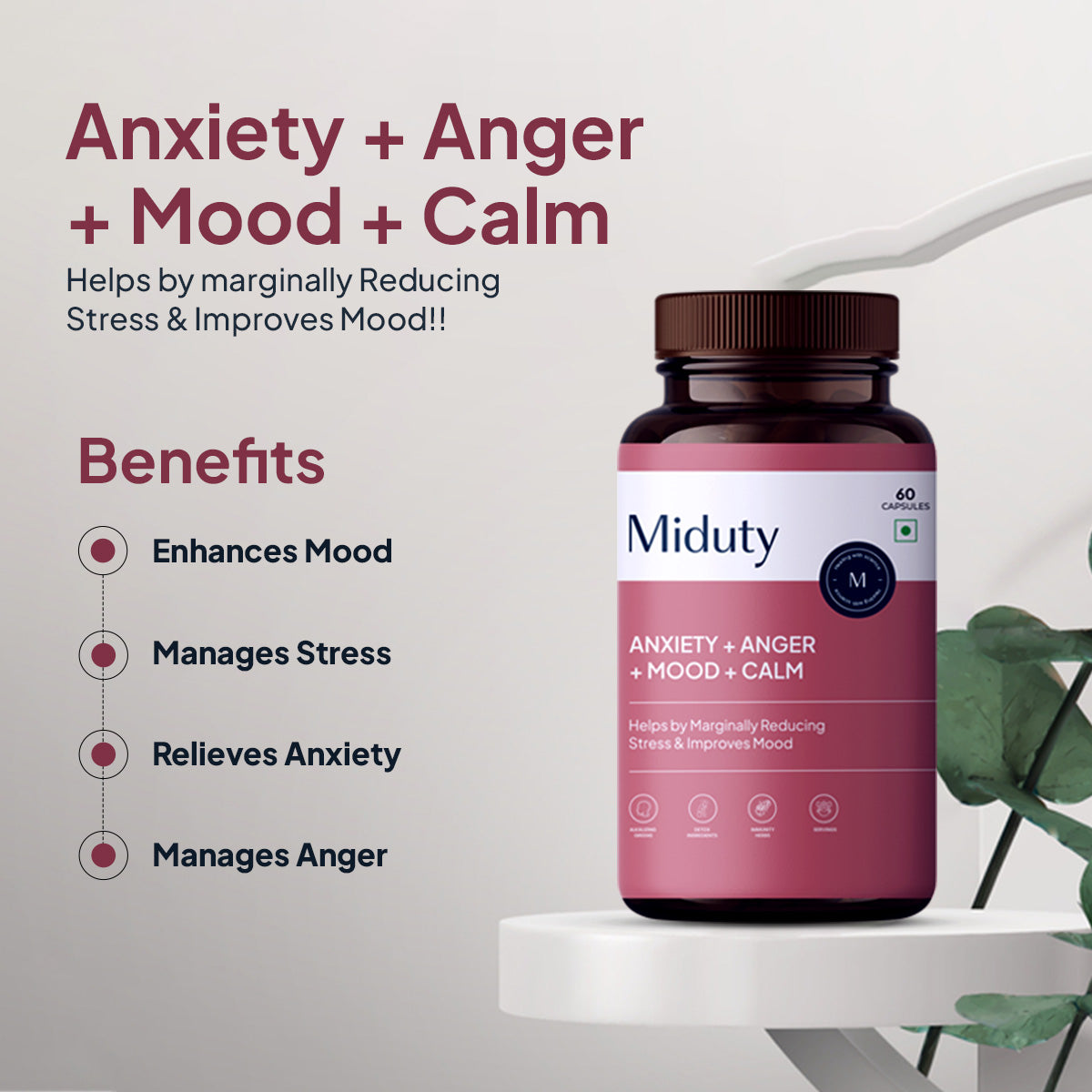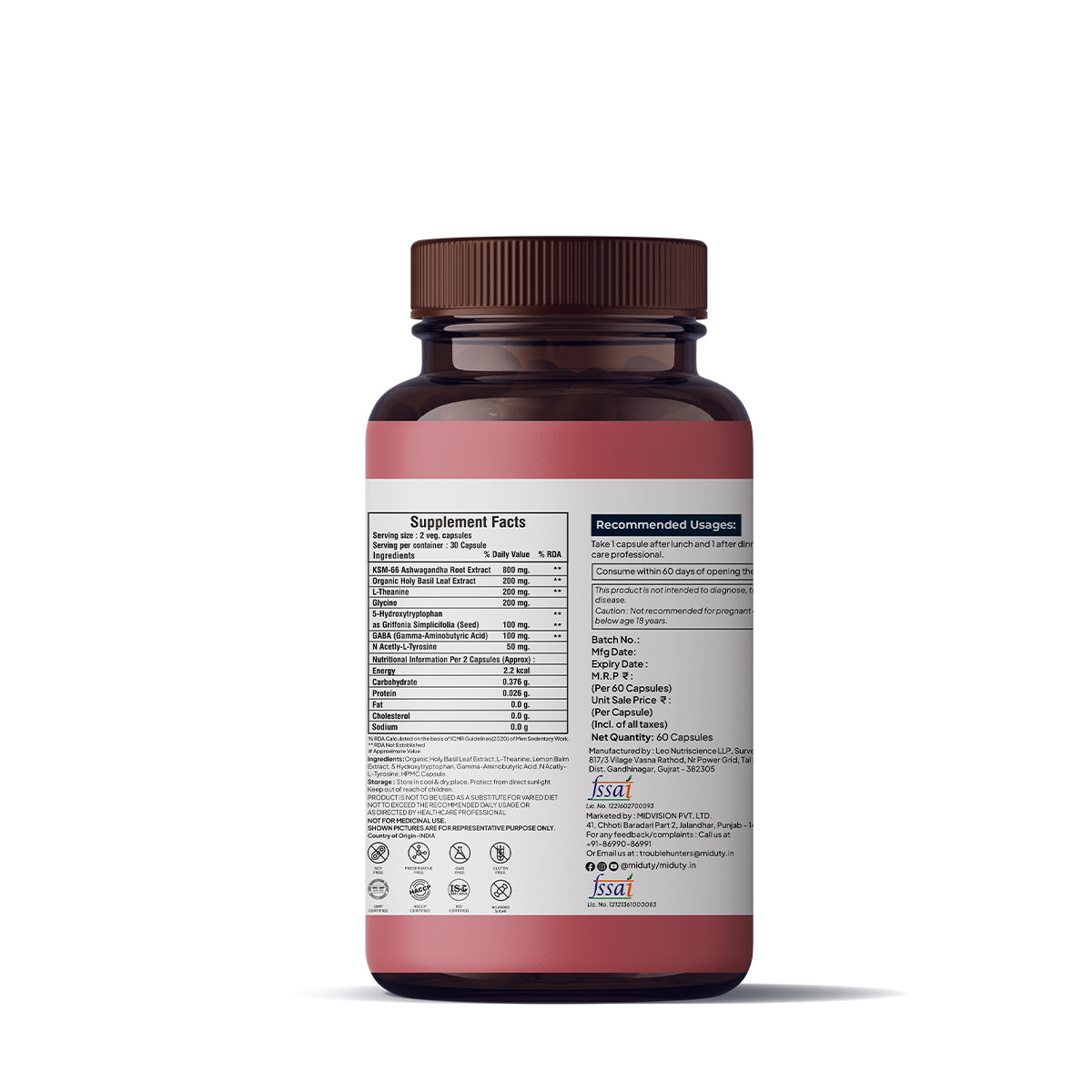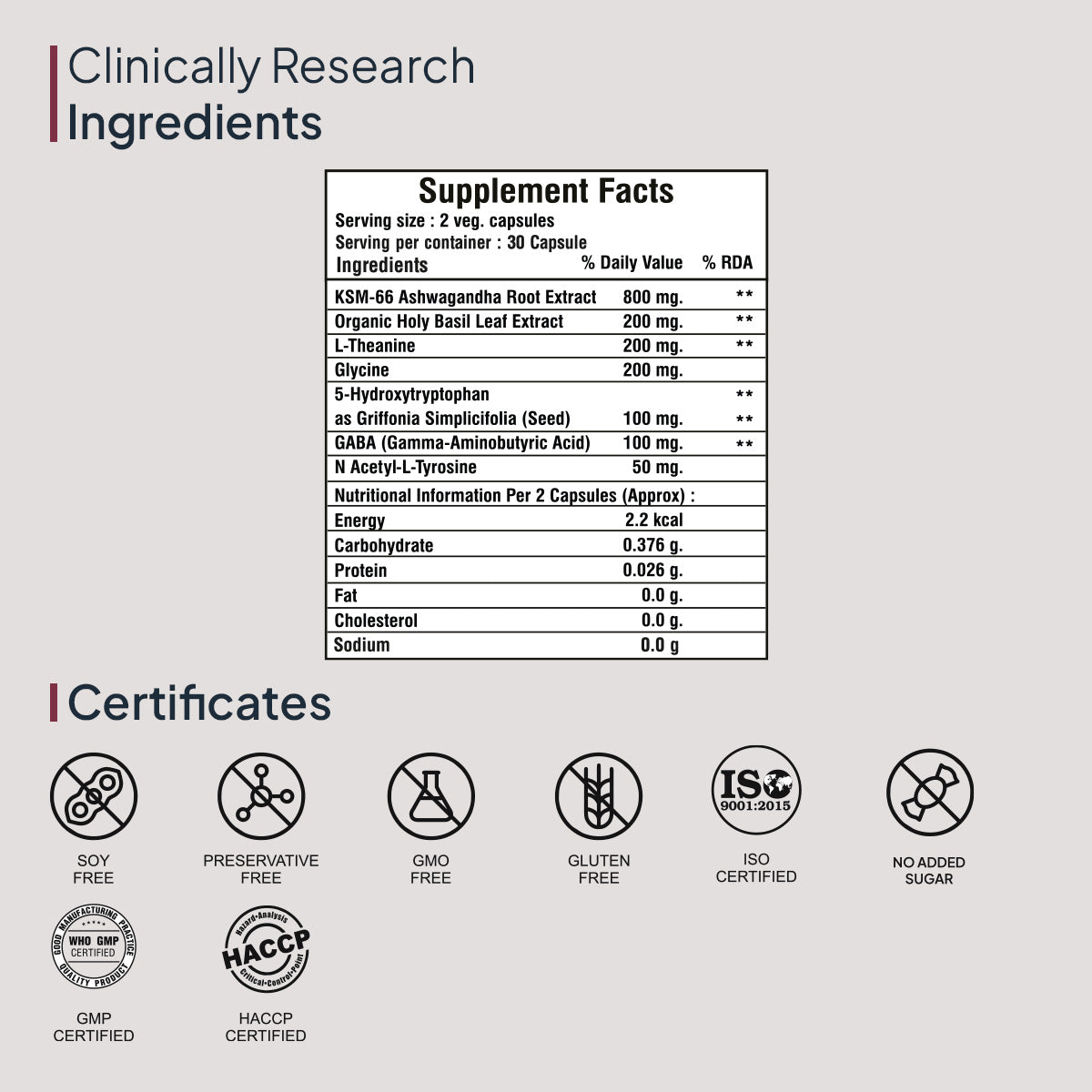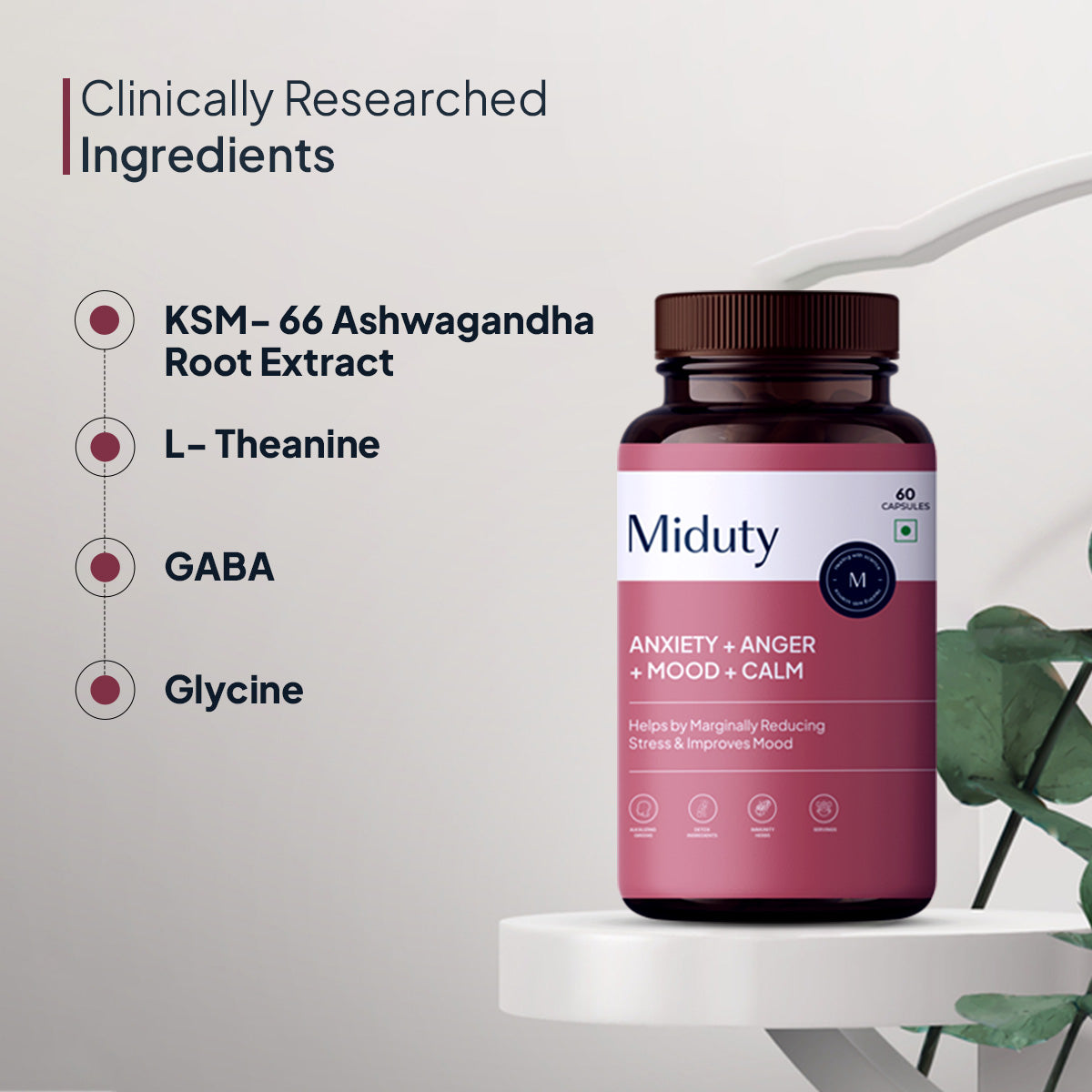 Anxiety+Anger+Mood+Calm
Ashwagandha
Mood stability
Stress
Anxiety+ Anger+ Mood+ Calm
Anxiety? Anger? Mood Swings?  
Check! 
Do you keep thinking before sleeping at night?

Do you break down into tears over little matters?

Someone said something, and you are unable to let go.
Have you ever thought about the reason behind this? The only reason is underlying stress and anxiety.
Well, it's time to get relief from all irritating symptoms with
Miduty's Anxiety+Anger+Mood+Calm supplement
with the best form - 
KSM-66 Ashwagandha
[
1
]
.
Description
Anxiety becomes an issue when it continues or arises in response to unstable situations, which tend to have a negative impact on your health.
One of the biggest reasons for weight gain or any disease is actually stress. Please note that acidity is also a product of stress.
The main cause behind the formation of stomach ulcers is stress, and Miduty's Anxiety+Anger+Mood+Calm supplement is specifically made to manage stress levels
Whenever you have an overwhelming feeling, these capsules hold the potential to calm your mood by providing your body with essential vitamins and minerals. Even if you face trouble with your sleeping patterns, these capsules will relax your mind and make your sleep quality better.
So rather than taking anti-anxiety, anti-depressant, or sleeping pills, switch to an anxiety-relieving supplement like Miduty. With the combination of KSM-66 ashwagandha, L-tryptophan, and other natural ingredients, this product alleviates mental fatigue and enhances physical performance.
Added Organic holy basil leaf extracts Numerous investigations on the psychotherapeutic effects of tulsi have demonstrated that it has antidepressant and anti-anxiety characteristics. [2]
Additionally, you can witness the positive impacts on emotional health as it treats behavioral, cognitive, and physical problems associated with psychiatric disorders by controlling serotonin dysregulation.
How do I take them?
Dosage-

You can take 2 capsules with water anytime in the day after a meal.

Please Note-

This is the best solution for people who face anxiety issues due to IBS or severe digestion issues.

Quick info-

People with low sex drive or low libido can take this supplement as it has the best form of ashwagandha, which helps to enhance mood stability.
What's it for?
- People With High-Stress Levels

- People With Stomach Ulcers

- For A Good Sleep At Night

- People with mood swings
Why is Miduty's Anxiety+Anger+Mood+Calm Superior?
Miduty's Anxiety+Anger+Mood+Calm supplement is a powerful blend of natural stress-relieving ingredients such as KSM -66 ashwagandha root extract, organic holy basil leaf extract, L-Theanine, Glycine, GABA, and N-acetyl-L-tyrosine.


Miduty's anxiety-reducing formula contains KSM-66 Ashwagandha, which is the most concentrated and bioavailable form of Ashwagandha. Rarely does the market offer this kind of ashwagandha in medication for anxiety or stress.


KSM-66 Ashwagandha helps people feel more relaxed by considerably lower levels of the stress hormone cortisol.


L-Theanine has a lot of beneficial effects on depressive symptoms, anxiety, sleep issues, and cognitive deficiencies in individuals with MDD. [3]


Glycine: Numerous neurological disorders, such as epilepsy, schizophrenia, and stroke, as well as more contemporary psychiatric syndromes, such as severe depression and schizophrenia, have been researched in relation to these amino acids. [4]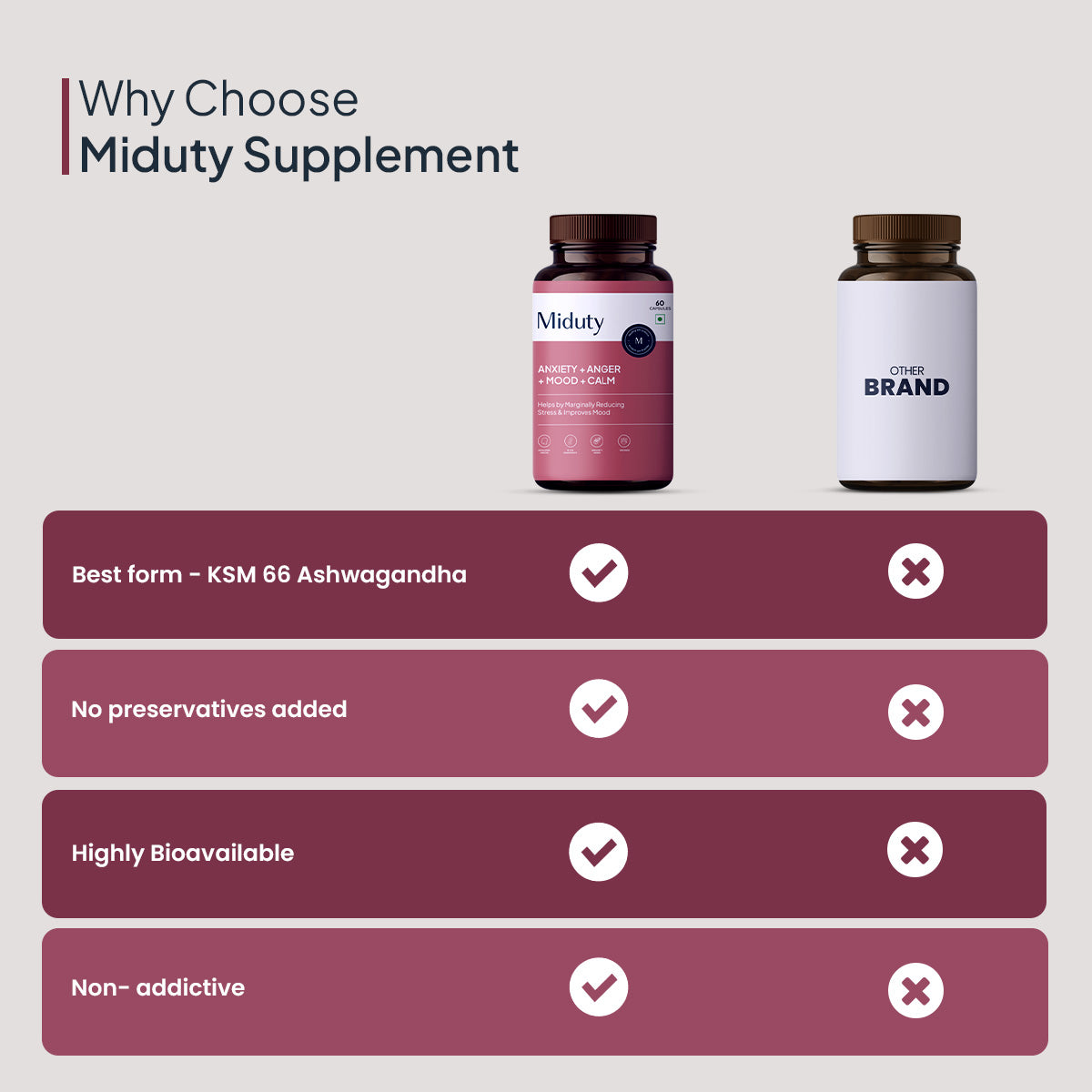 How We Helped Our Customers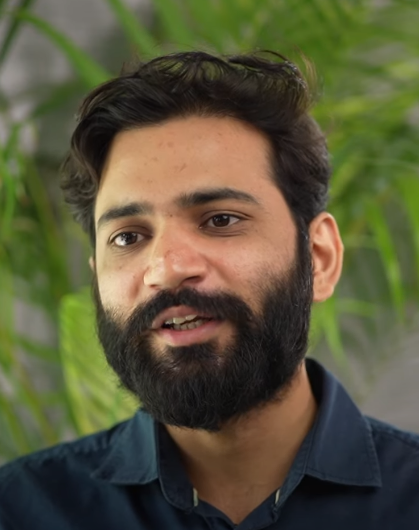 Gaurav Overcame His Anxiety
What's Inside? (Ingredients)
FAQs
I'm already taking allopathic anxiety treatment at home. Can I also take your medication for anxiety and depression?
Yes. You should take this as it regulates the stress hormone and reduces stress levels naturally. Also, avoid excessive use of antidepressants as there are anxiety pills side effects.
I'm really stressed nowadays and I'm following some home remedies for anxiety. Do I still need to take your Anxiety + Anger + Mood + Calm supplement?
Yes. As this will help you to regulate your hormones naturally.
Will it work as the best medicine for tension headaches?
Yes, it helps to reduce stress and anxiety levels naturally. It acts as the best treatment for tension headaches. 
I feel nervous every time I make a decision. Will your Anxiety + Anger + Mood + Calm supplement help me with that?
Does anxiety affect gut health also?
I'm having stomach ulcers. Can I take your Anxiety + Anger + Mood + Calm supplement?
The main reason behind the formation of stomach ulcers is stress and this product is specifically made to manage your stress levels. You can take these capsules for the cure and prevention of stomach ulcers.
I'm having anxiety and not able to sleep at night because of that. Will this supplement help me to get rid of this?
You are not able to sleep because of your anxiety and this supplement will eventually help you with that.
Are Palak Notes and Miduty same brands?
Yes, the brands Palak Notes and Miduty are the same.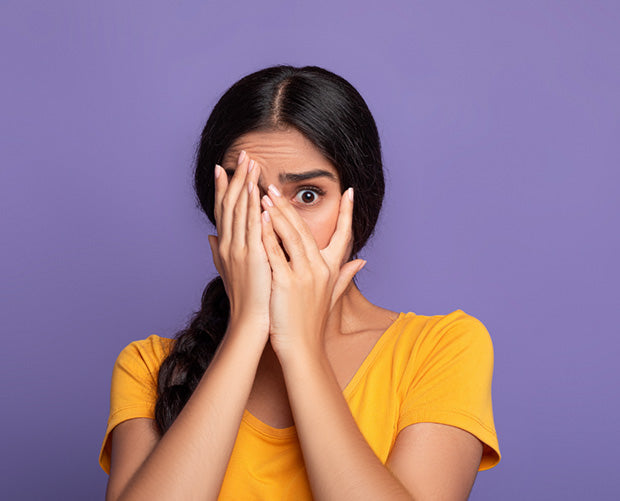 Unknown Facts
It's not normal to have Anxiety!

Even if it's common and completely "natural" to experience occasional anxiety, it's not normal to experience constant worry or fear. This is how life is for someone with an anxiety illness; relationships, work performance, family responsibilities, and other daily activities all tend to suffer.

Hidden Symptoms of Anxiety

Heart palpitations, dizziness, trembling, and shortness of breath are some of the symptoms of anxiety attacks, which typically start out unexpectedly and peak in a matter of minutes. These attacks may have obvious causes or appear to strike out of nowhere, but they almost always result in feelings of helplessness and "impending doom."

What have people brought in the name of treatment? Pills!

Those pills are not going to benefit in the long run and moreover, long-term stress raises cortisol levels, which lower immunity and change the heart and lungs' ability to function.
PALAK NOTES IS NOW MIDUTY
New Era! Continued Dedication!
Pain that went untreated gave rise to the brand Palak Notes. Pre-COVID, we began to evolve, and over the past three years (and counting), we have dedicated our entire selves to learning about the pain and health issues that society suffers. We had a modest beginning, but today we have a large family. 

So, in order to adapt to these changes over time, we have decided to create a new brand identity that reflects our team and potential customers. We are now known as MIDUTY. Our vision for the current era is presented and projected through this new identity.