High Protein Low Carb Indian Diet Plan for Weight Loss (Gluten Free-Veg)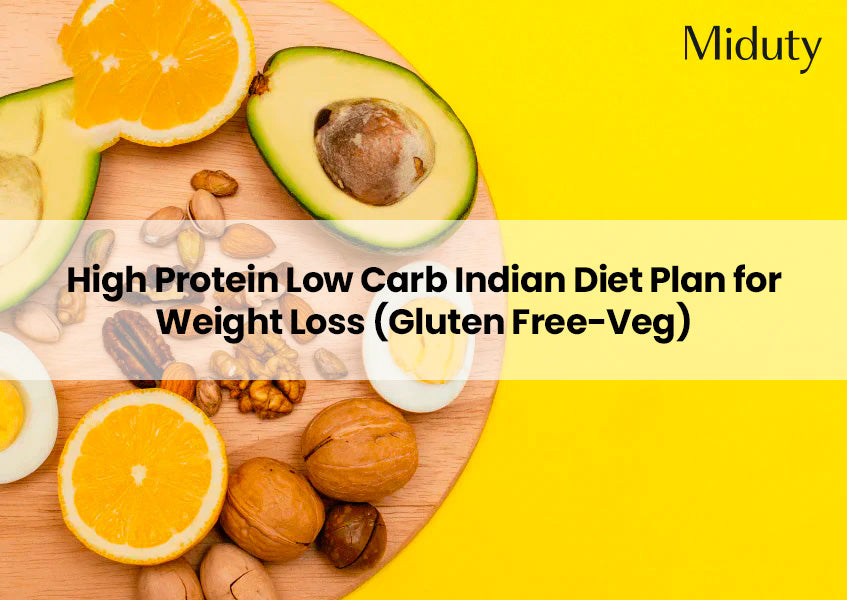 I have been switching between keto and low carb for 6 years now. I had a low carb pregnancy and now a low carb baby. A low carb vegetarian diet plan is safe for almost any stage in your life, even for athletes.
A low carb diet does not only facilitate weight loss but regulates your blood sugar levels too. It is immediate freedom from hunger pangs. You will be able to wait until you cook a healthy meal for yourself. It's a lifestyle.
This is not only a high protein low carb Indian diet plan, it is also a low carb vegetarian diet plan for weight loss. Yes, you can go low carb and high protein as a vegetarian.

 
I am creating Paleo, Keto, and Low Carb Combo 21 day meal plan with videos of each recipe that will change your life. It will help you to lose weight, regulate your hormones, and even reverses the symptoms of any autoimmune conditions. 
I will be making the announcement on my YouTube channel so be sure to subscribe. Here is a sample of a 3-day meal plan for you to try so long and a few bonus recipes including a low carb Indian breakfast recipe. 
Your 3-Day High Protein Low Carb Indian Diet Plan
Bonus Recipes

 
1. Healthy Overnight Oats Recipe

 

Serving-1
 Ingredients
1/4 cup of oats

1/2 teaspoon of 

stevia

1/2 teaspoon of pumpkin and/or sunflower seeds

½ cup of coconut milk

1/4 teaspoon of vanilla essence

4 tablespoon of fruits as per your preference. I add half a cup of pomegranate and 1 small apple.

 

Method of Preparation
Take a serving jar

Pour the oats into the jar

Add Pumpkin and Sunflower seeds to it.

Add Almond milk

Add vanilla essence

Mix well all the ingredients with the help of a spoon

Leave it overnight and close the lit

Refrigerate the whole mixture overnight

In the morning, Top it with cut seasonal fruits. Pomegranate tastes the best.

The tasty and healthy oats are ready to be served as the breakfast (the next morning)

 

Recipe Tips
You may add a seasonal fruit or any other fruits of your choice.

The add-on of dry fruits or nuts is totally optional and as per your choice.

The oats should be rolled oats.

 
2. Hummus (Chanaas) Dressing

 

Servings- 4 
 Ingredients:
1/2 cup of dried chanaas (soaked overnight)

1/8 cup of virgin olive oil

½ a lemon's juice

1 clove of garlic (peeled)

½ teaspoon of cumin

A pinch or two of cayenne pepper

Salt (to taste)

Pepper (to taste)

 

Method:
After soaking the chanaas overnight, boil them until cooked.

Add all the ingredients together in a blender.

Blend until smooth.

Use it as a dip for veggies or as a salad dressing.

Hummus can be stored in the fridge for between 3-5 days.

 
3. Quinoa Biryani

 

 

Serving-2 
 Ingredients:
1/2 cup of quinoa

1/2 cup of chopped onion

A cup of chopped carrots

½ cup of peas

One cup finely chopped bell pepper

A teaspoon of ginger garlic (grated) or coarsely ground

Three tablespoons of ghee

Half tablespoon of cumin seeds

One teaspoon ghee

2 Tbsp biryani masala

1 green chili

One and a half cup of water

A teaspoon of garam masala powder

A tablespoon of lime juice

Coriander

 

Method:
Take a pan and heat the ghee.

Add the cumin seeds. Wait till the seeds splutter.

Add coarse paste or grated ginger garlic. Sauté them for some seconds.

Add the chopped onion and sauté again.

Gradually add the entire chopped vegetables one after the other including bell pepper, mushroom, carrot, and corn. Sprinkle some salt onto it and fry.

Now add the biryani masala. Let it cook for a minute or so.

Wash the quinoa adequately and combine the cooked veggies with the same. Once it is cooked for a minute add the water.

Place the lid over the pan.

Let the whole dish cook for a maximum of ten minutes over low to medium flame. Stir occasionally.

After ten minutes open lid and fluff the mixture with a fork.

Add cilantro and lime juice.

The quinoa biryani is ready to be served.

 

Note: You can also use amaranth if you do not have quinoa. Click here for more quick lunch box foods (link to Quick Lunch Box Foods For Losing Belly FAT (India-Veg-Gluten Free)). 
With my tips and recipes, you can get that sexy flat belly that you have always wanted. Please let us all know how your weight loss journey is going and feel free to get in touch with me if you have any questions.