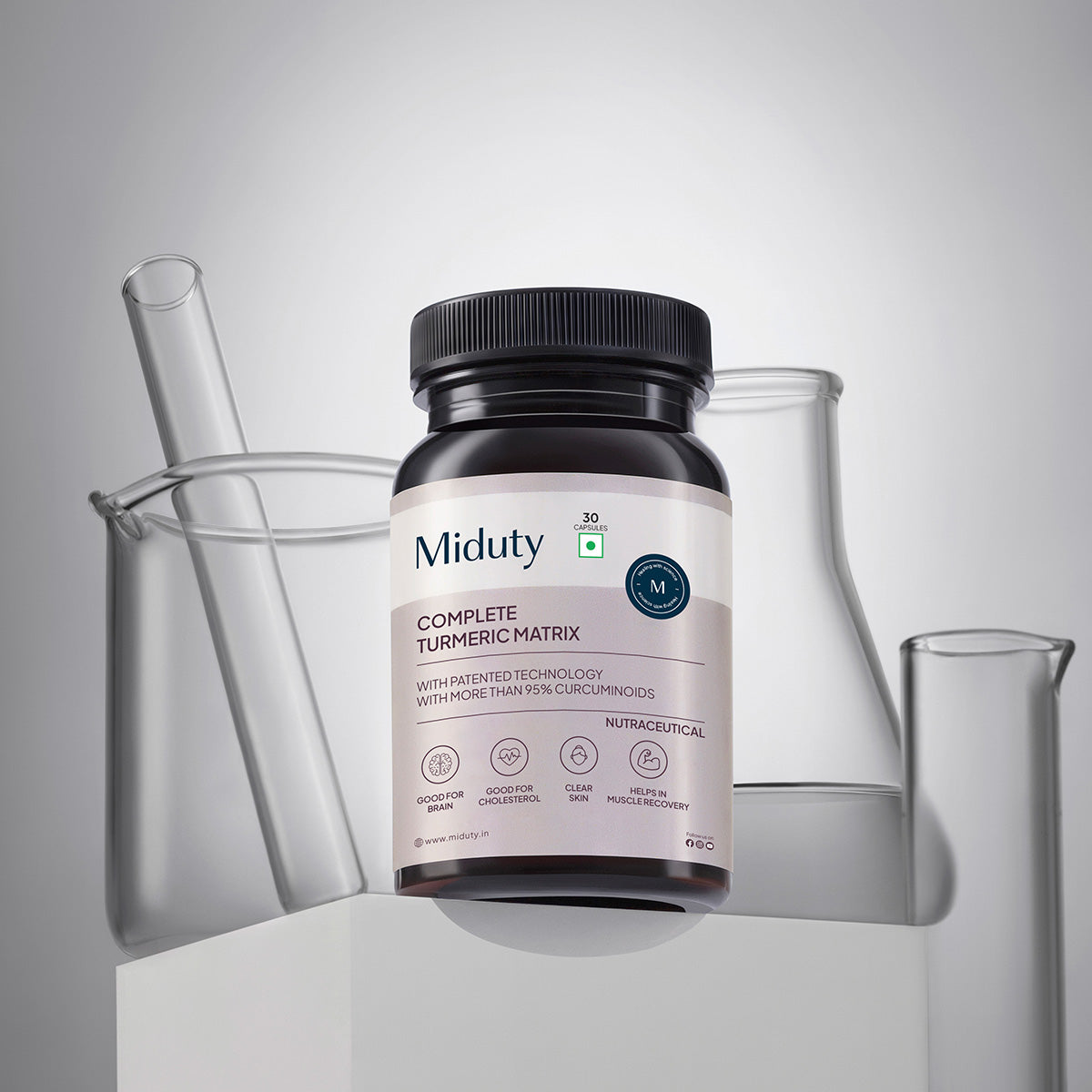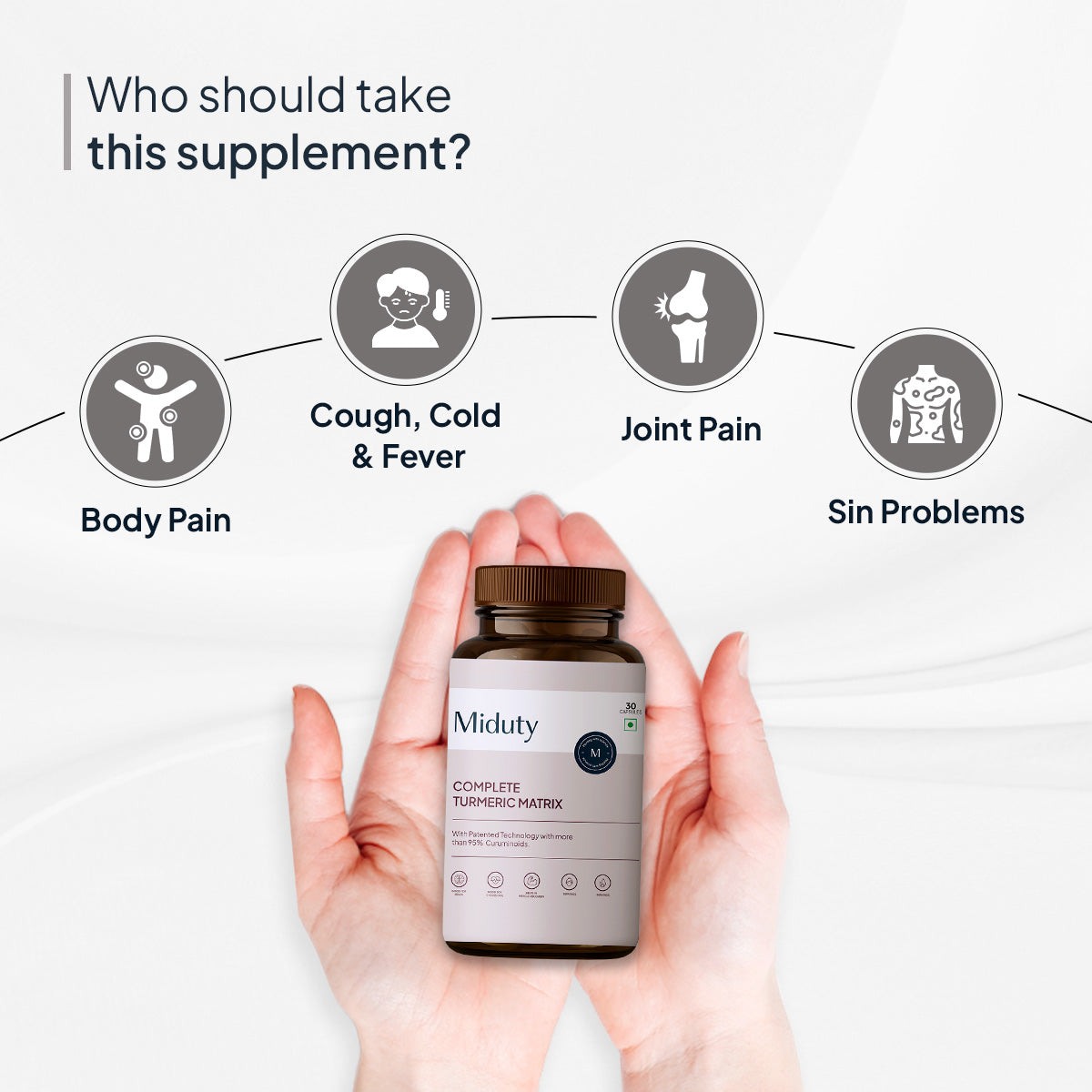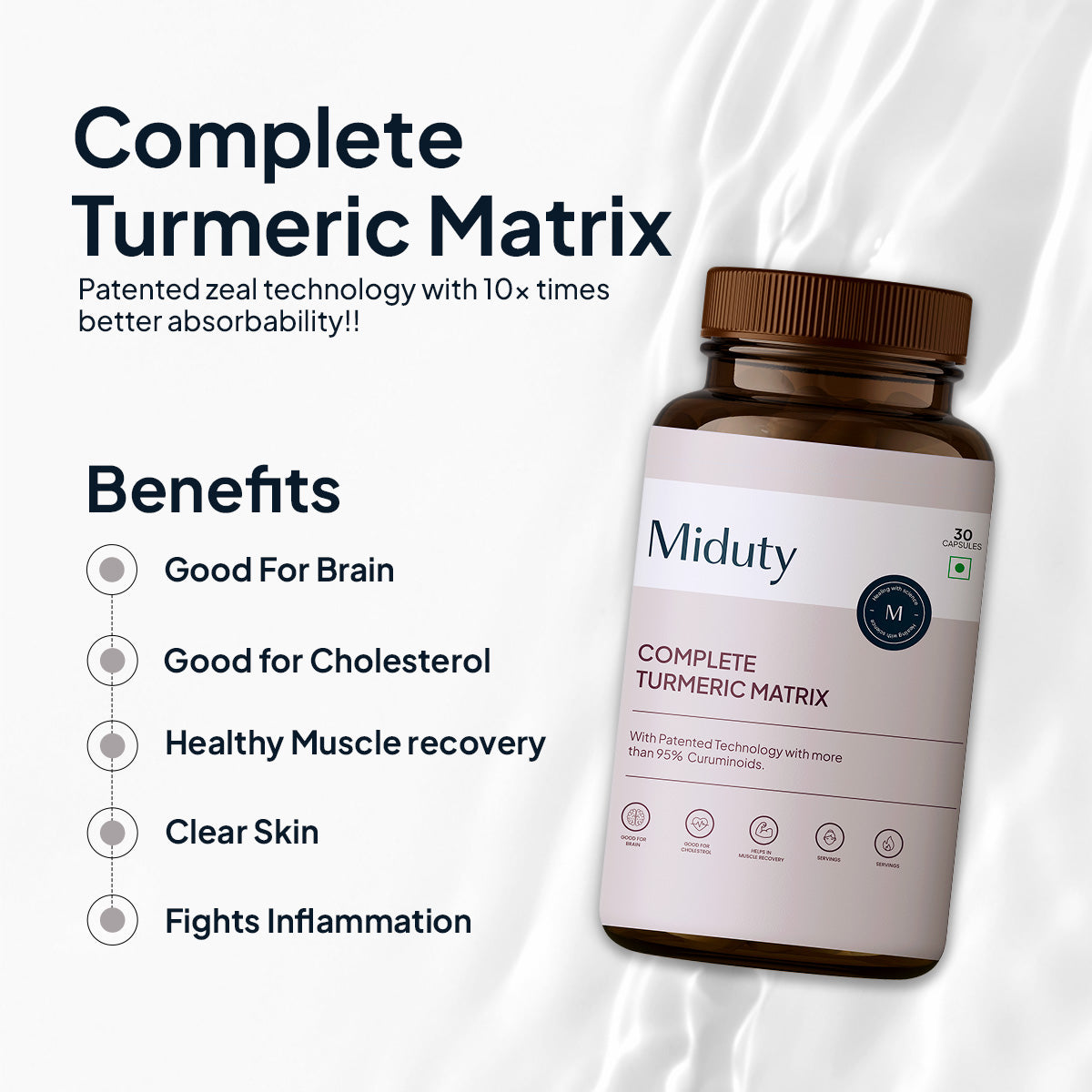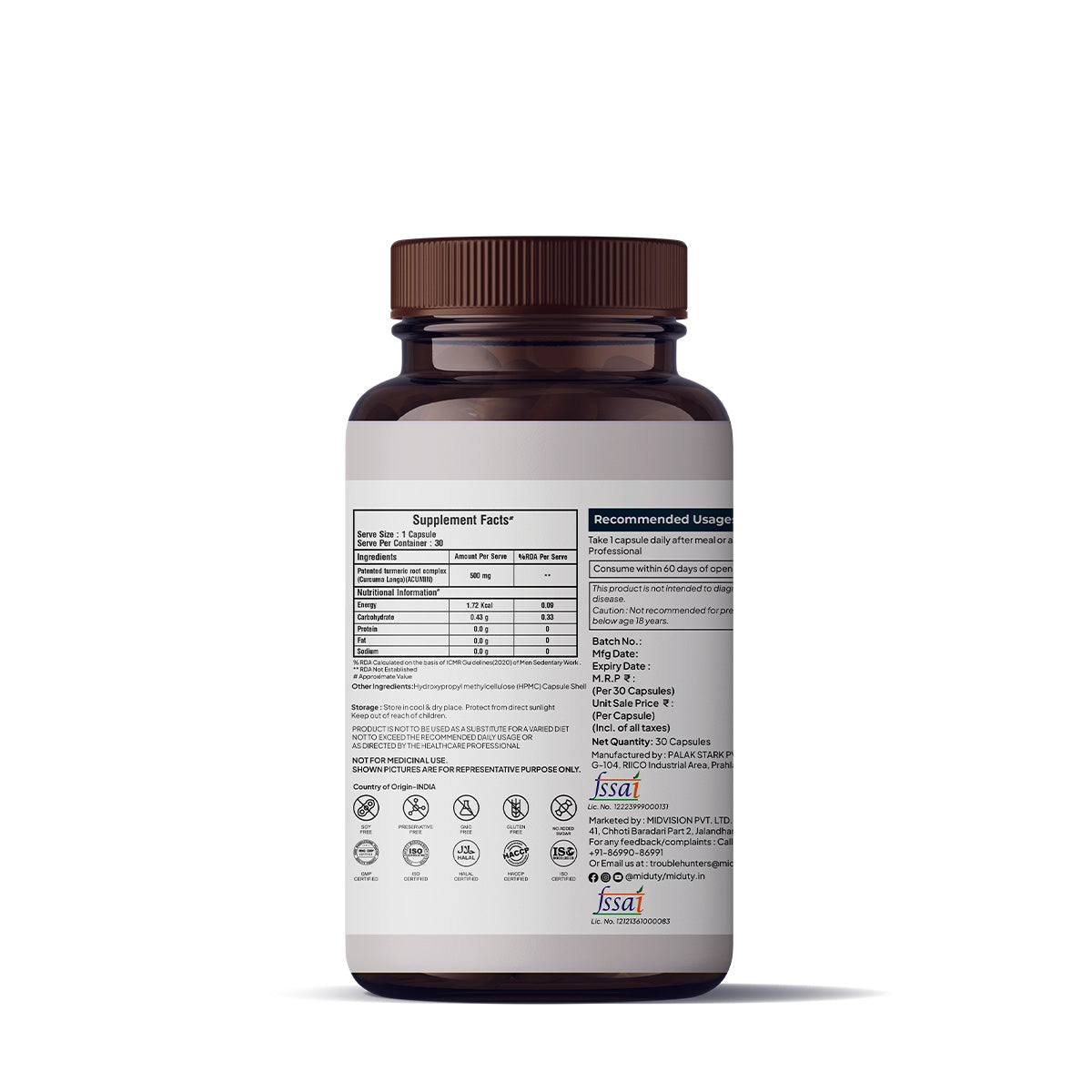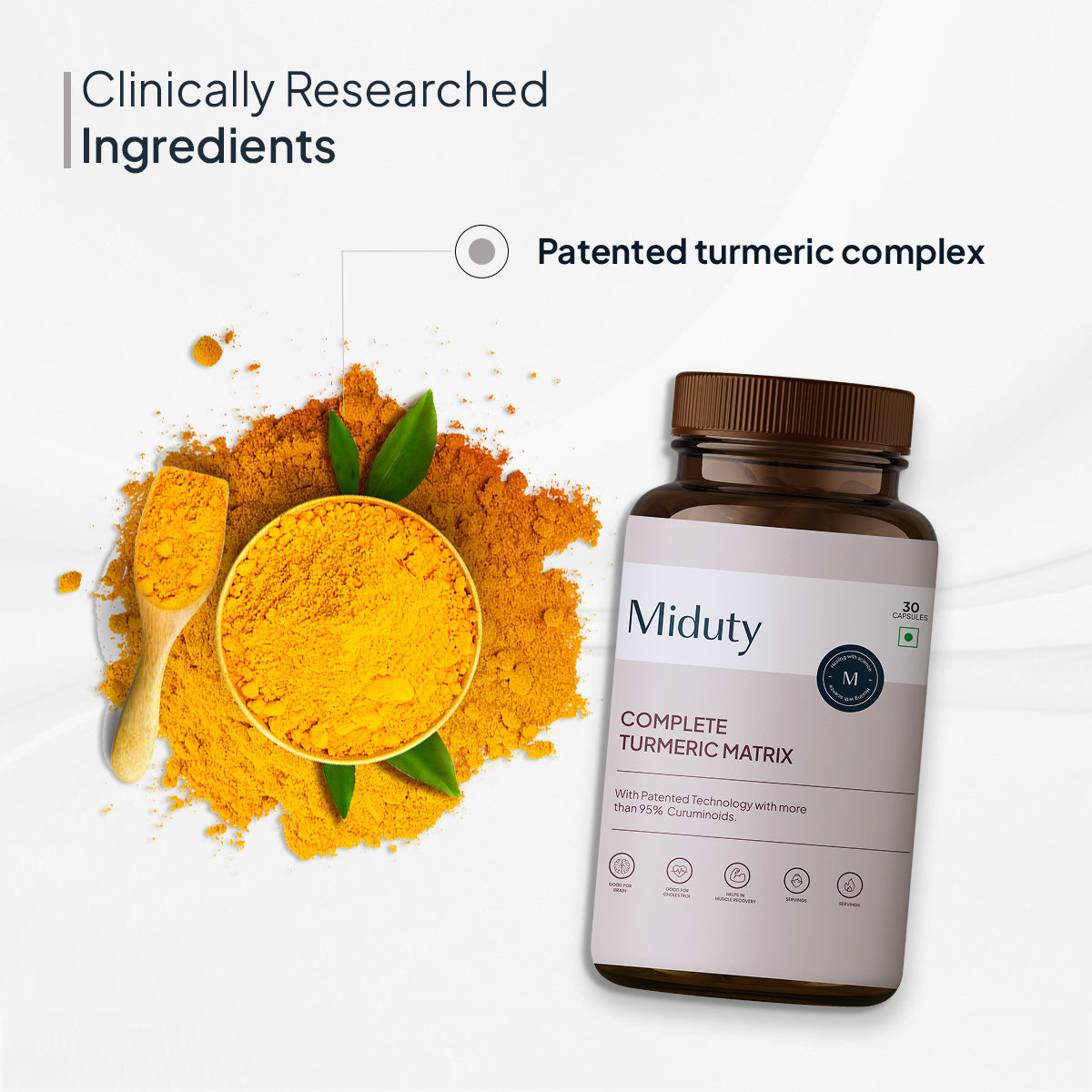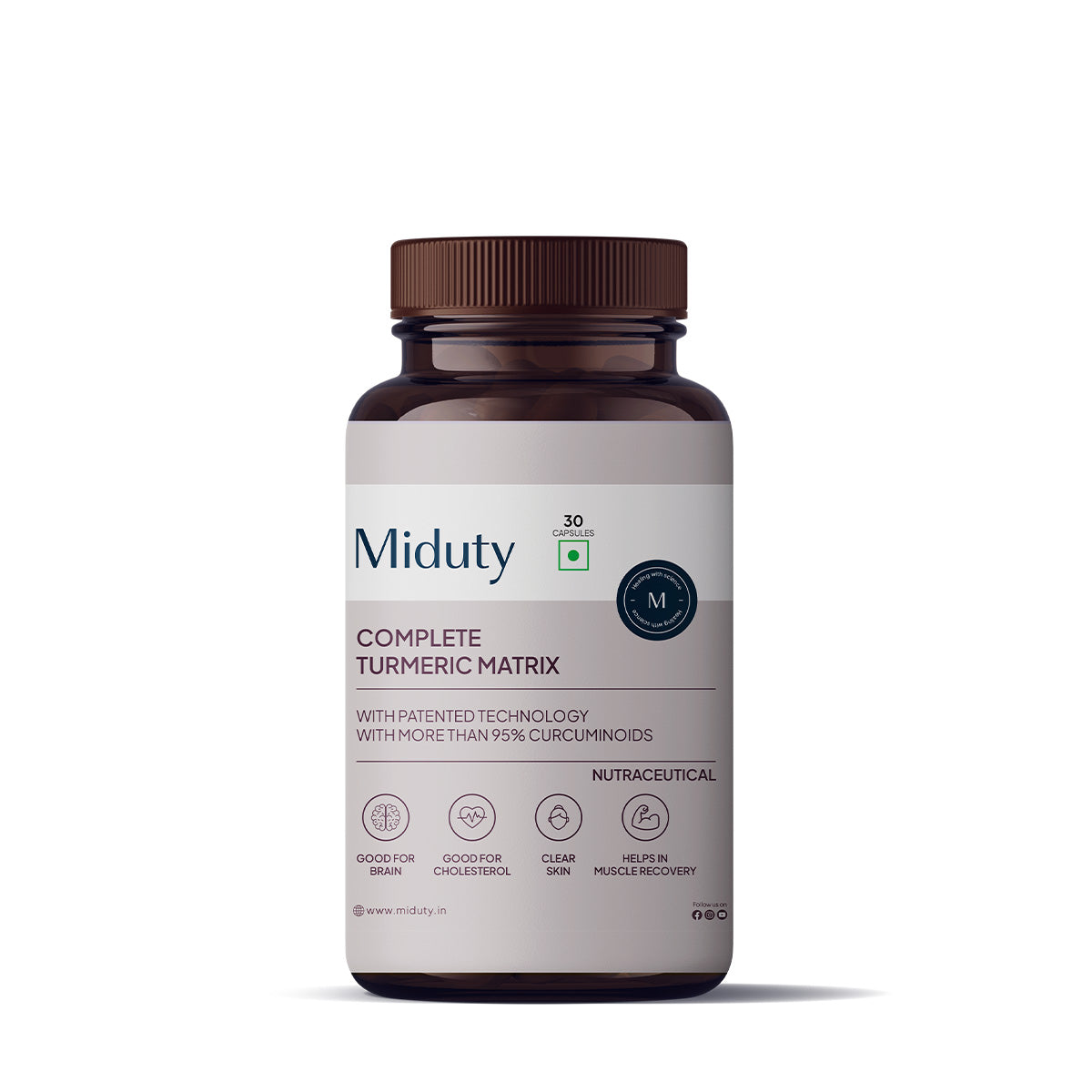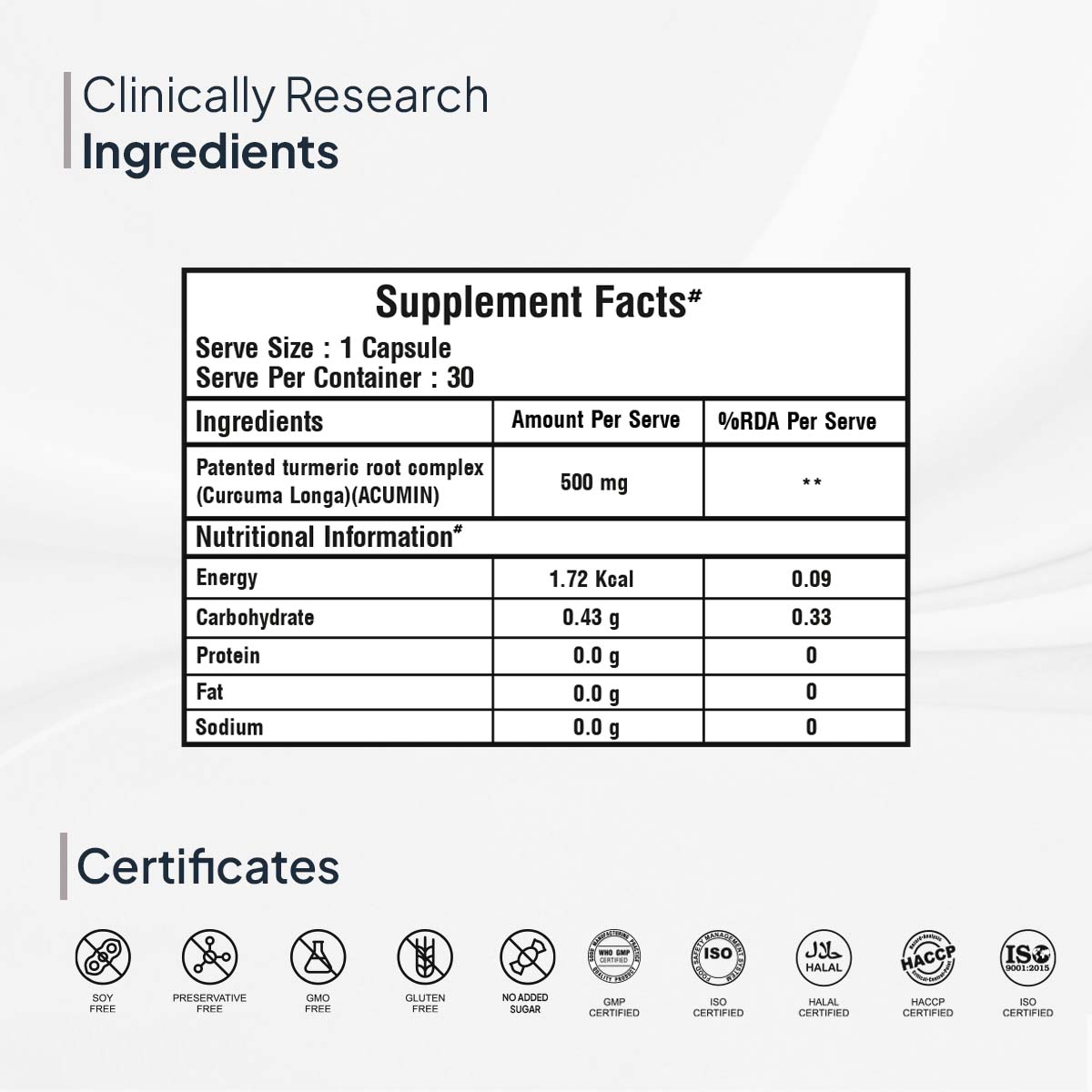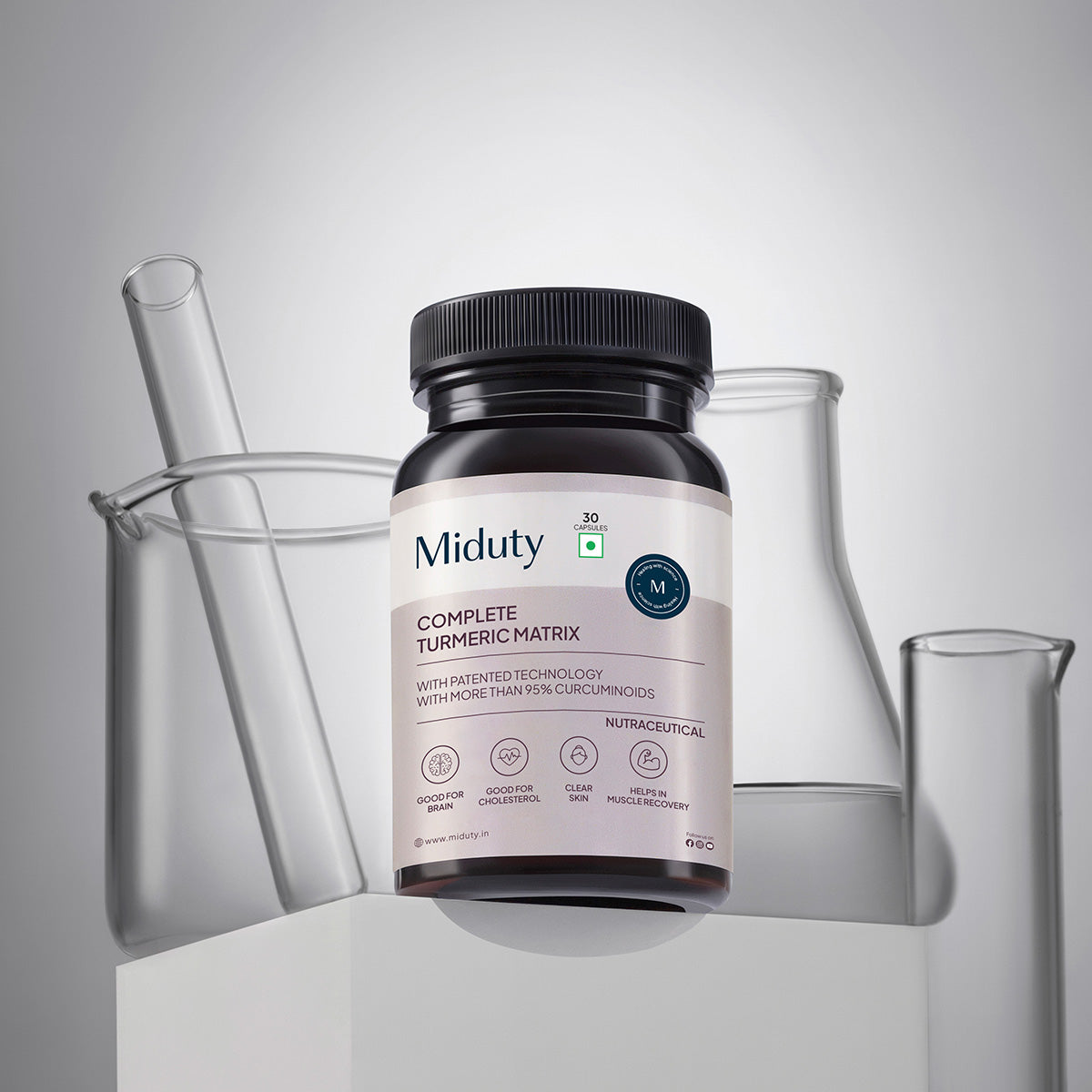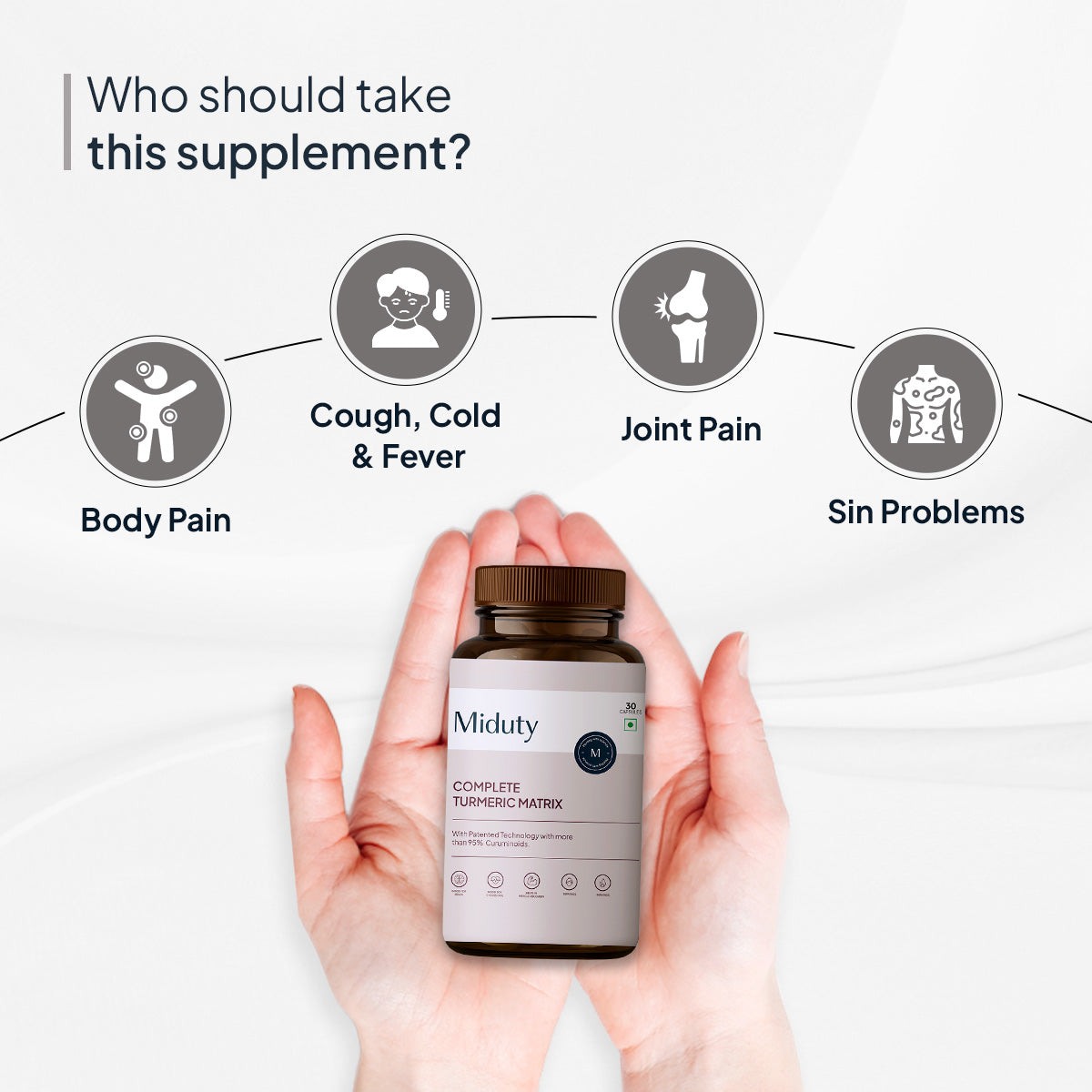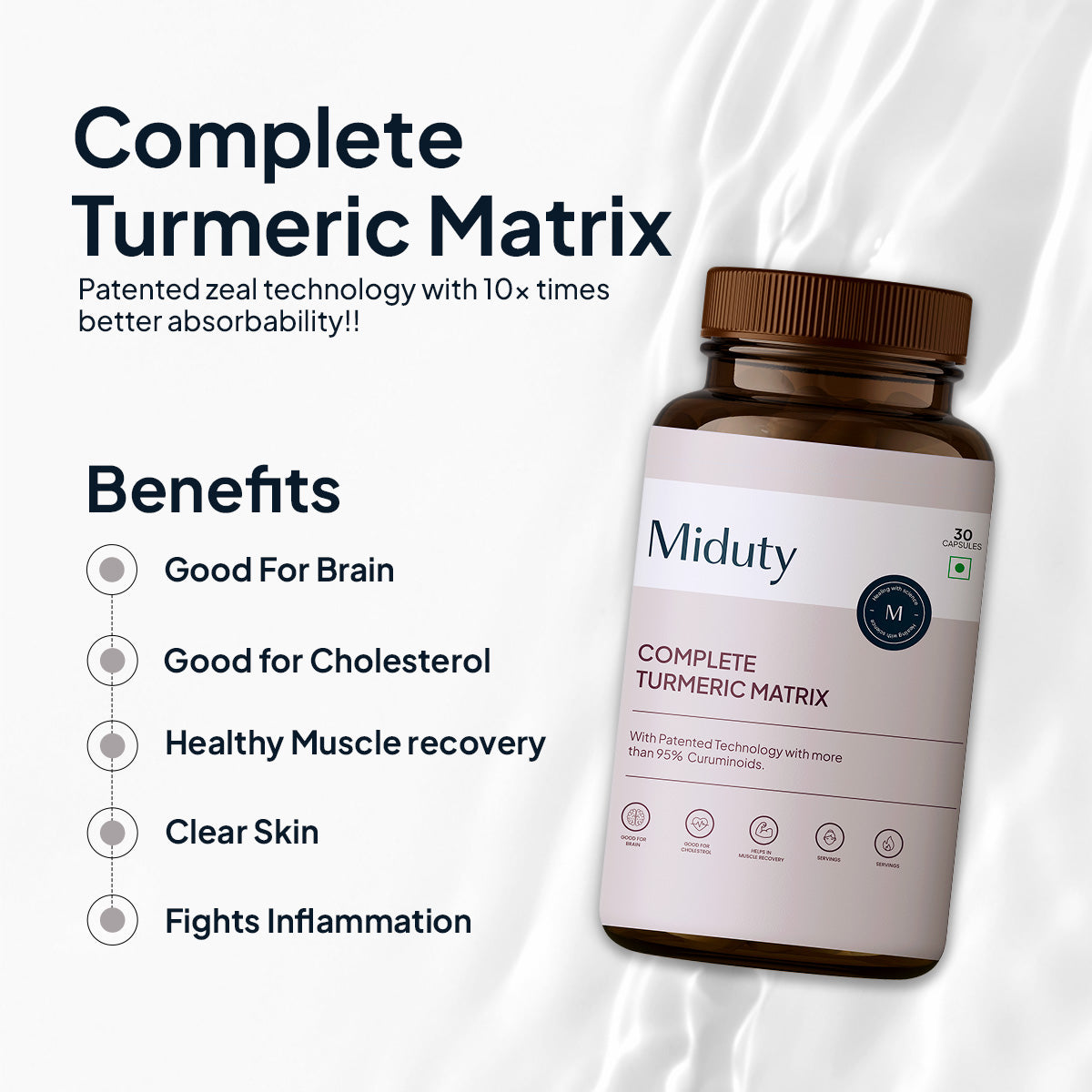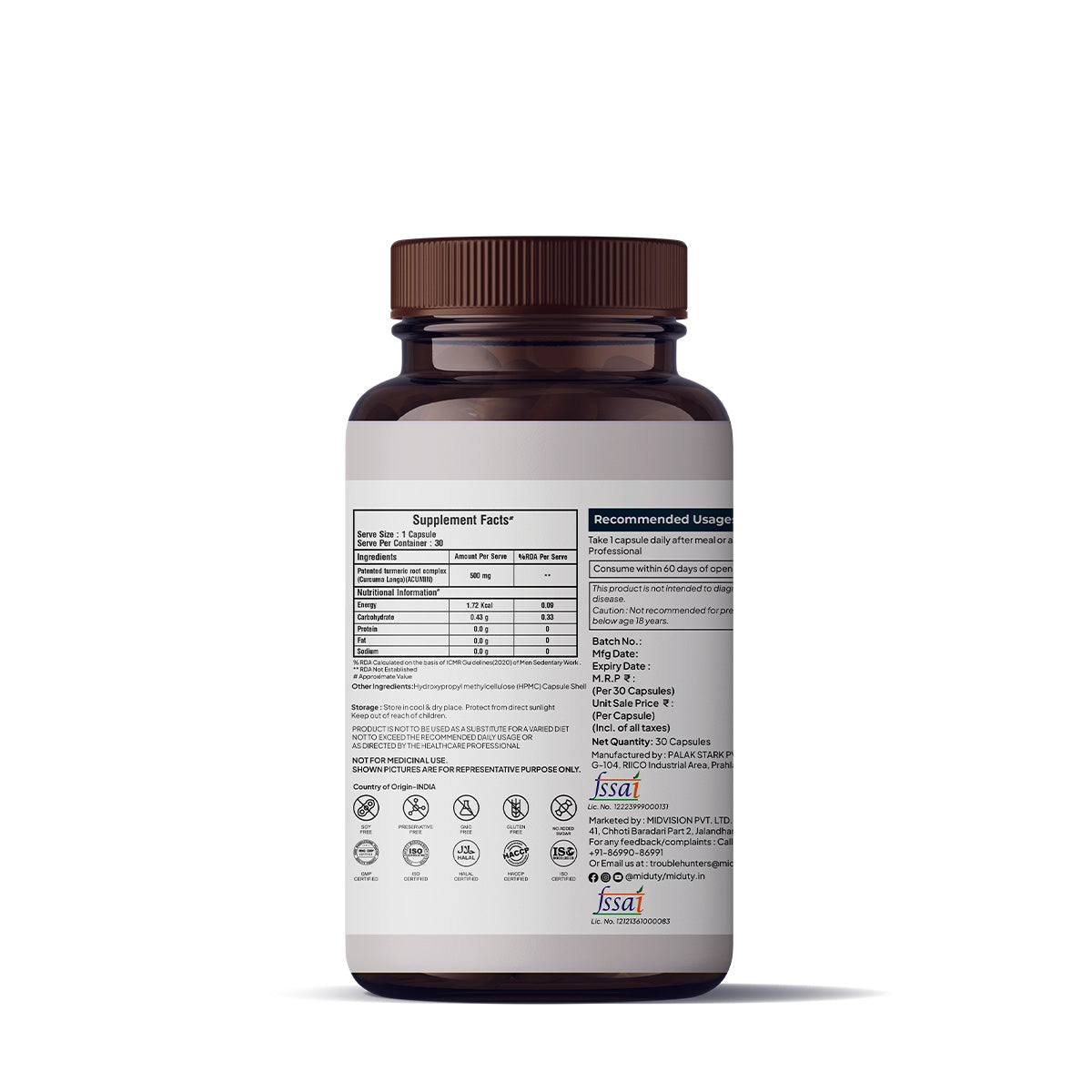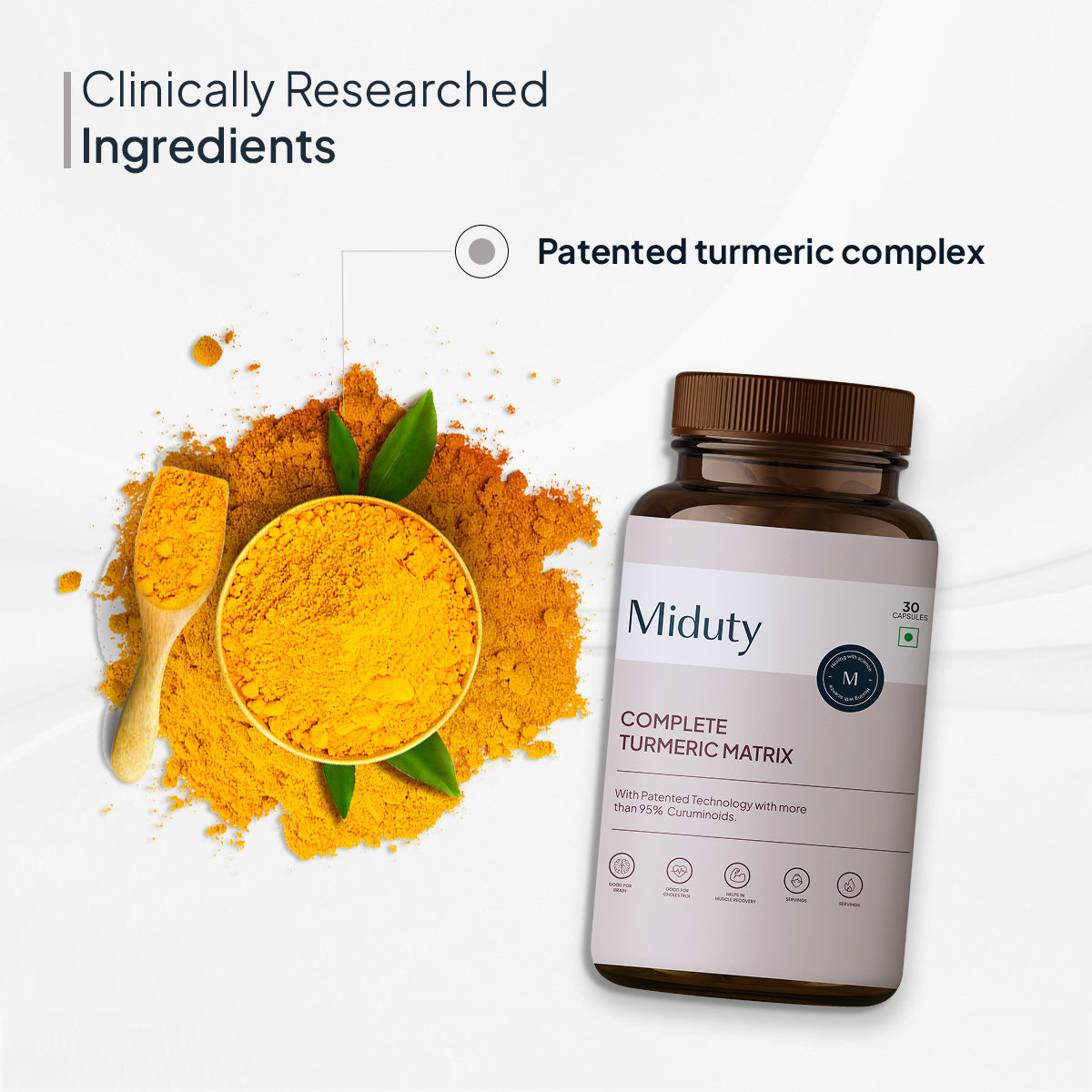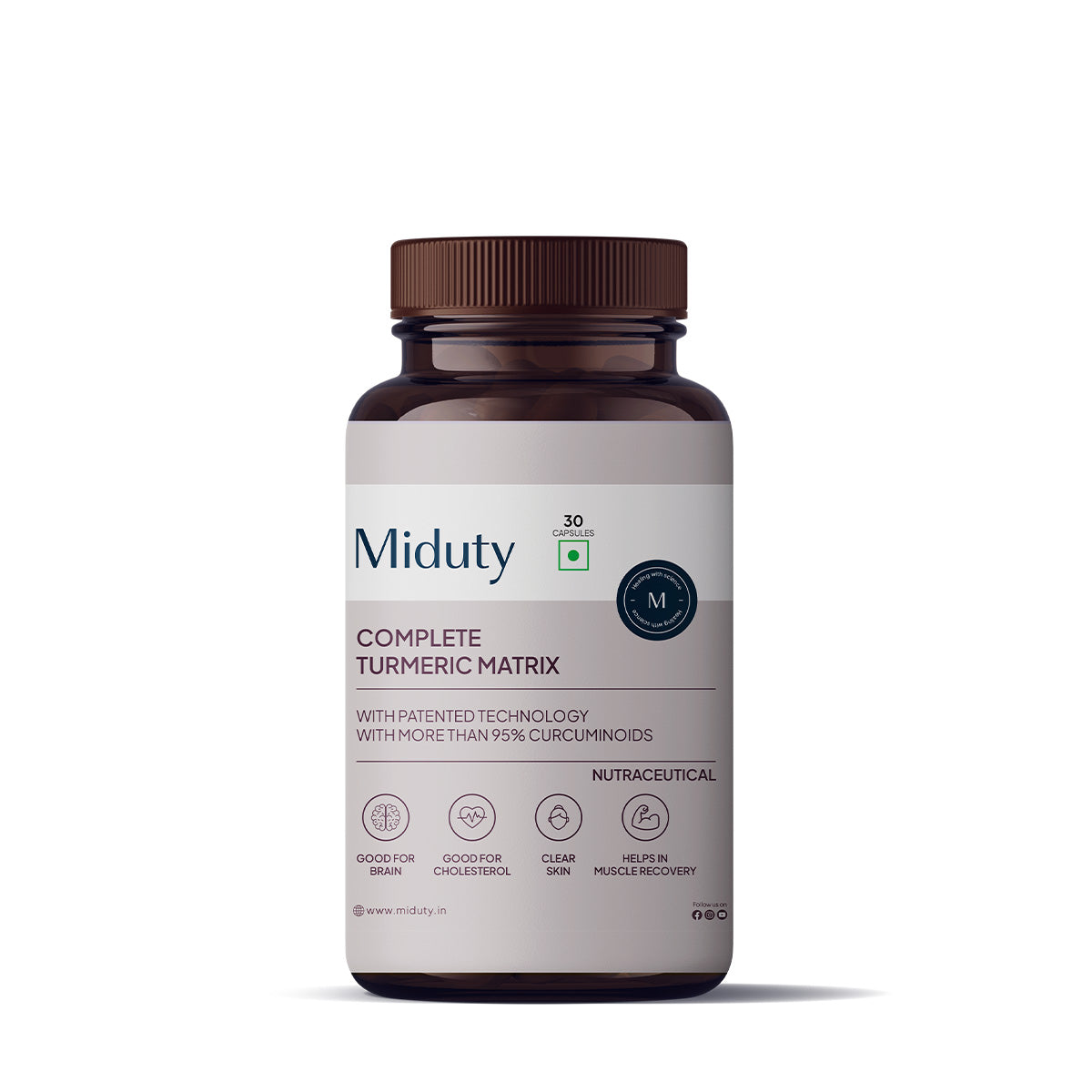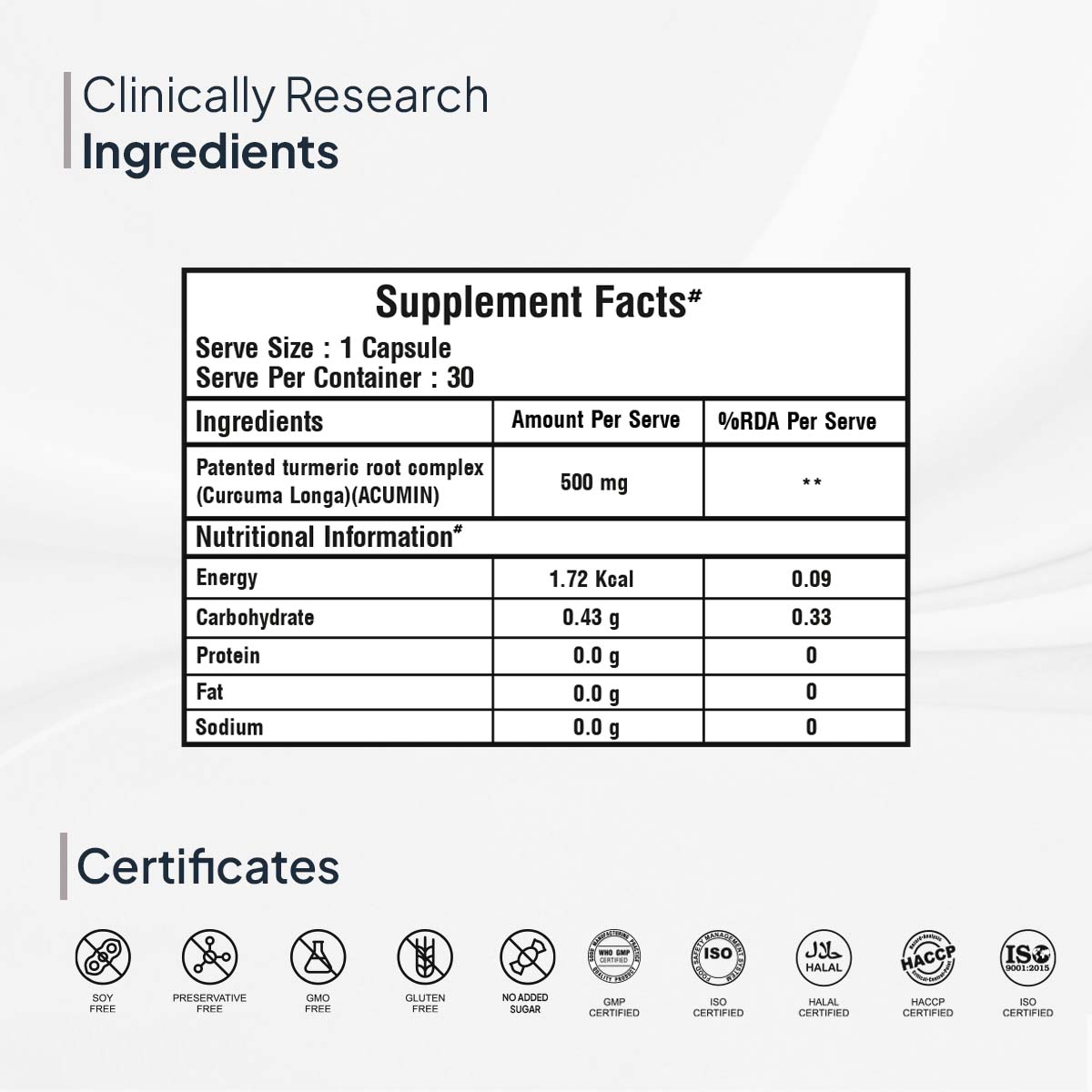 Body Pain
Curcumin
Inflammations
Turmeric Matrix
Turmeric Matrix
Add the benefits of Haldi to your life with Miduty's Turmeric Matrix— a patented Turmeric Curcumin supplement containing 95% Pure Curcuma longa extract.
With 10X better absorbability than other curcumin supplements, it provides powerful anti-inflammatory and antioxidant support to your body.
Packed with the goodness of Patented Curcumin, it helps ease body pain and swelling, overcome skin issues, and boost heart and brain function.
Description
Mom's 'Haldi ka doodh may not have been a hit, but the magic of turmeric is well known!

Turmeric is nature's magic spice, and its secret lies in curcumin, the primary active component responsible for its vibrant yellow color.
Curcumin is a natural antioxidant with potent anti-inflammatory properties. It helps slow down the aging process and has the potential to prevent heart disease, Alzheimer's disease.

It is also known to assist in fighting cancer, and even improve symptoms of depression and arthritis.

Inflammation or infection in the body is the underlying cause of many diseases, ranging from cancer to seasonal allergies.

Having sufficient levels of curcumin in our bodies aids in fighting against these ailments.

While using turmeric in cooking is a great way to enjoy its benefits, the powdered form typically used in food contains only about 3% absorbable curcumin, this amount is insufficient for getting its true benefits.

That's why Miduty's has created Turmeric Matrix, a curcumin supplement made from pure Curcuma longa root extract, providing you with the necessary benefits of curcumin. Its absorbability is 10 times more than the other supplements present in the market. 

Curcumin significantly improves pain and physical functioning scores and reduces morning stiffness. It may also aid in the management of exercise-induced inflammation and muscle soreness, thereby improving recovery and performance in athletes. [1]

With its anti-inflammatory properties, this wonder supplement will help you in relieving body pain, fighting skin problems, reducing inflammation in the body, and increasing your immunity in fighting cough and cold.

Curcumin is a plant polyphenol with potent anti-inflammatory, antioxidant, and neuroprotective properties, thus gaining popularity as a novel antidepressant. [2] Curcuma longa has also been linked to a lower risk of cognitive decline. [3]

Curcumin reduces cardiovascular risk factors by significantly decreasing the triglycerides and LDL (bad cholesterol) levels in the blood. [4]

Don't wait any longer – try Miduty's Turmeric Matrix for three months and see a reduction in your C-level proteins and homocysteine levels, a clear sign of reduced inflammation in your body.
How do I take them?
Dosage-

Take 1 capsule after any meal with water, anytime in the day.

Please Note-

In summer, you can consume it on alternate days.

Tip-

When your kids have a fever or cough, you can open 1 capsule and add it to their soups or food items.
What's it for?
- Joint Pain
- Skin problems
- Inflammations in the body
- Uric Acid
- Allergies
- Cough, Cold, Fever

Why is Miduty's Turmeric Matrix Superior?
Miduty Turmeric Matrix stands out from other turmeric supplements for several reasons.




Its formulation is backed by patented technology, making the formula's absorbability of Curcuma longa extract 10 times better than other supplements. 




The patented Turmeric complex not only contains curcumin but also incorporates a remarkable blend of 200 beneficial compounds that are not found in any other turmeric product.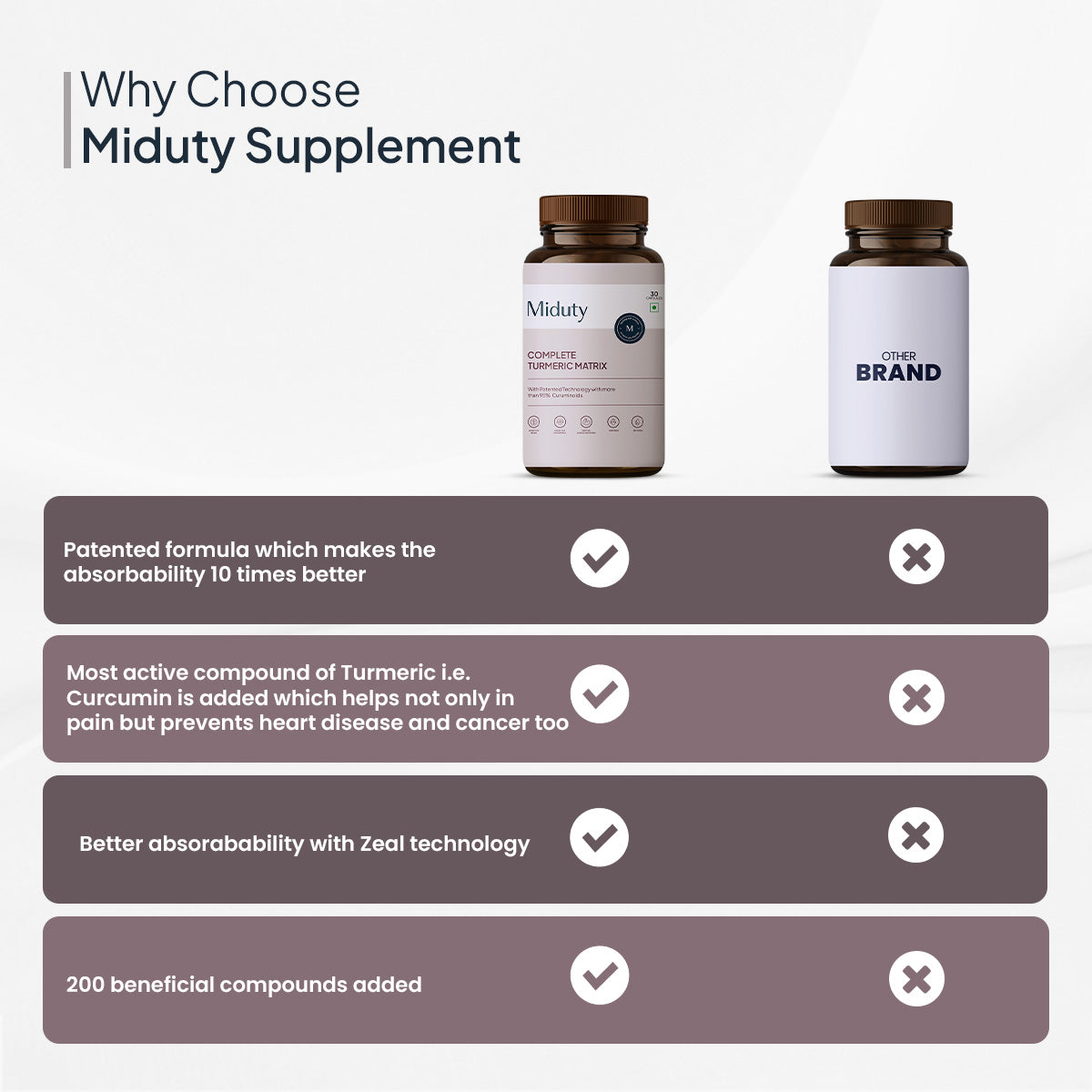 How We Helped Our Customers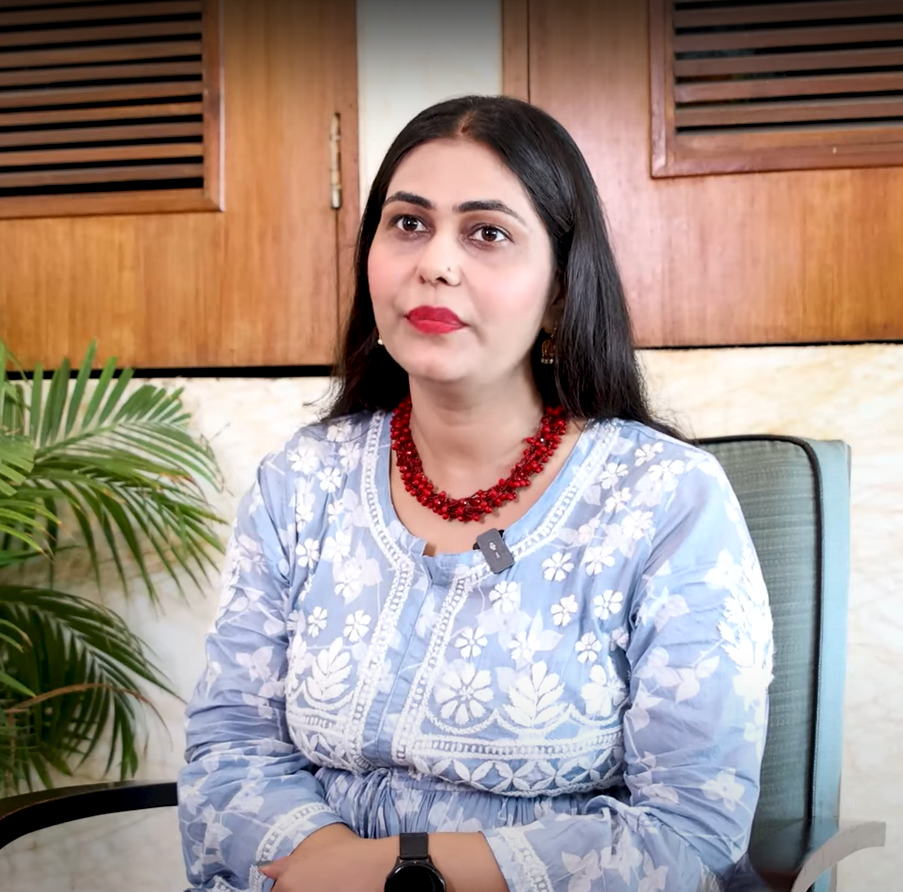 Roshni Got Relief From Knee Pains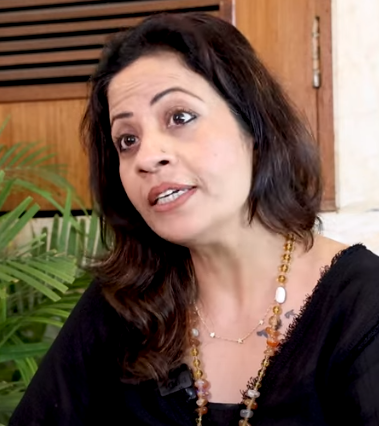 Poonam Got Relief In Her Ankle-Pain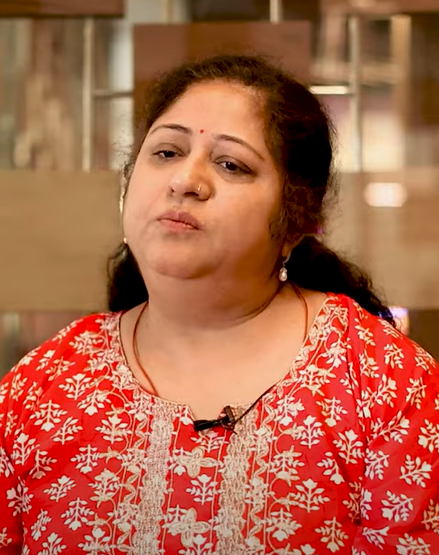 Keerti Got Relief From Uric Acid and Knee Pain
What's Inside? (Ingredients)
FAQs
Can I give these capsules to my kids?
When your kids have a fever or cough, you can open 1 capsule and add it to their soups or foods.
Can diabetes patients take this product?
Yes, take Turmeric matrix along with vitamin B12 to protect yourself from diabetic neuropathy.
Can I take it during pregnancy?
You should consult your doctor before taking it as it is high in dose.
My foot has swelling and my body aches, what should I take?
Take magnesium to relax, Turmeric matrix for the pain and swelling, and vitamin ADK to make the bones strong.
After a workout, I have a lot of body aches. What should I do?
Take magnesium to relax your muscles and Turmeric Matrix to recover the tissues.
Are Palak Notes and Miduty same brands?
Yes, the brands Palak Notes and Miduty are the same.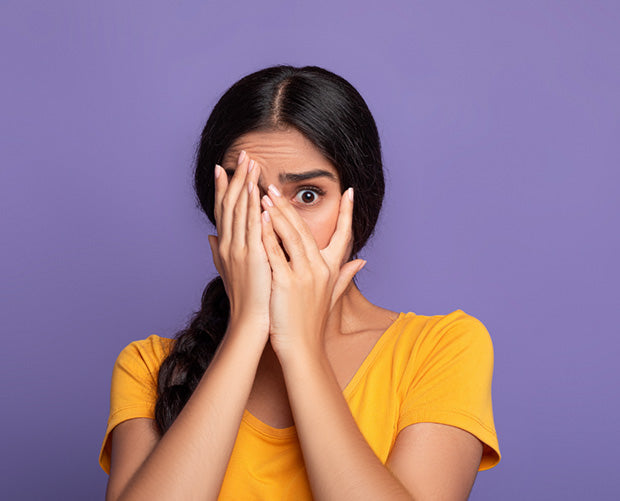 Unknown Facts
Wound healing and burn pain:

Severe burn injuries also leave scars and are prone to infection. Curcumin, a key bioactive component of turmeric, has recently been proven to be a natural pharmacotherapeutic for reducing severe burn pain and promoting wound healing.

Post-operative pain

One of the phenolic components of turmeric called curcumin (diferuloylmethane) has been employed in Eastern traditional medicine as an antibacterial, antioxidant, anti-inflammatory, and analgesic agent. For the treatment of postoperative pain, it might be useful.

Neuropathic pain caused by an injury

Neuropathic pain is typically characterized as a persistent pain condition brought on by central and/or peripheral nerve damage. There are currently no effective treatments for neuropathic pain, which may be due to a lack of knowledge of molecularly-based pathogenic causes. A medicinal herbal extract called curcumin has demonstrated that it can significantly lessen chronic pain.
Scientific/Clinical Studies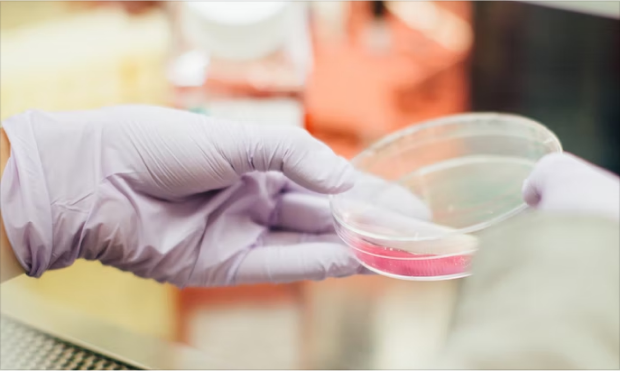 PALAK NOTES IS NOW MIDUTY
New Era! Continued Dedication!
Pain that went untreated gave rise to the brand Palak Notes. Pre-COVID, we began to evolve, and over the past three years (and counting), we have dedicated our entire self to learning about the pain and health issues that society suffers. We had a modest beginning, but today we have a large family. 
So, in order to adapt to these changes over time, we have decided to create a new brand identity that reflects our team and potential customers. We are now known as MIDUTY. Our vision for the current era is presented and projected through this new identity.