QUITTING, keto Diet Gave me My Life Back I Side Effects of Keto (6 Years of Keto)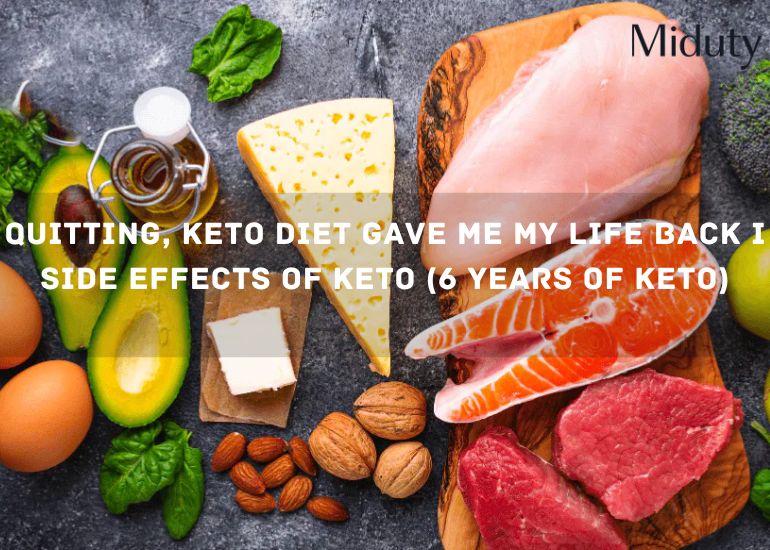 "Hi Cheanne, this article is about my journey. So we have to present a story.    

"I was 6 years into Keto. I had a keto pregnancy, it helped me deal with pregnancy-related cravings and I had no morning sickness because of my diet was so clean. I am a nutrition expert, but still, I was scared having keto pregnancy. But then I read that your baby´s development needs just 1% carbs. So I decided to go for it. 
Burning fat for fuel is the cleaner source. Your aging will stop. ( List some benefits ) and put the link to my keto for indians video.( just the link and not the template )  and tell people that they can watch, the side effects and solutions. Also interlink to previous articles.  Spending 6 years in keto, I know this diet in and out. Like I know what is lagging in my diet if I have heart palpitations. But then my baby was born. I could not taste my baby´s food when she started eating. I was scared that it will kick me out of Ketosis. 
If my baby will try to feed me food I will refuse. Having a small baby is the time of stress. With restricting food in the keto diet, plus i started exercising to get a flat belly, which was hanging with fat after my baby birth. I had adrenal fatigue. I was not able to recover from my workouts. I was so scared to get out of ketosis. But then I decided to do so and this was the result. Pls paste my "How I lost 10 kgs template with before after pic  . 
Keto is not a lifestyle it is a diet. low carb High fat is a lifestyle, that what I will follow my whole life. The difference is I am burning carbs as a fuel. On the days when my mom comes to help me with the baby and I have less stress in the life like on holidays, I am not exercising, I cut my carbs too low to get into nutritional ketosis, because of all the health benefits keto offers. 
Other side effect of keto I went to pick apples with my lil girl. The freshness of apples amazed me directly from the tree and I had to say NO to eating it. Keto psychologically makes your relationship bad with the food. 
Should You Do A Keto Diet? 
Yes! give it a try. But start when you really stress free. Remember its a diet and not a lifestyle, so get in it and on it. I am on a target of 16% Body fa till 2020.  I am at 20% at the moment. Whenever I think that my body is not reacting to exercise, I will try keto and fasting, Which is like 1X or 2X a year. You can contact me to switch into keto and if you are having any side effects.  "