Permanent Treatment for Vertigo, Fatigue, Headache and Migraines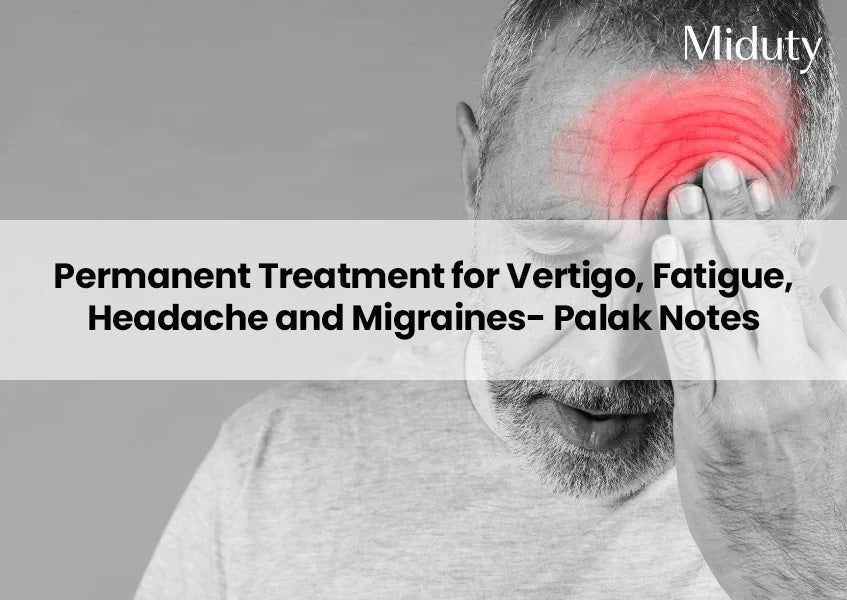 You got up in the morning with a great mood, But, suddenly your head starts hurting. This could turn a good day into a bad day. This sounds so simple, but a simple headache can have profound effects on our mood. Suddenly, from being motivated to undertake the daily life challenges, you end up being demotivated and upset. That's the reason, It is is so important to know simple techniques to say goodbye to Headache, Vertigo, and Migraines. 
Thus, treatment for vertigo becomes essential. Luckily, I never ever has a headache. I don't remember in the last 10 years, I ever had a headache. Unfortunately, my hubby has frequent headaches and trust me it's not great to see your loved ones suffering. 
When I met him, he used to take "Asprin" at least twice a week because of a headache. By implementing simple things in his life, now he takes Asprin may be less than twice a year. On the internet, you can read about 100 different ways to treat a headache, but what's special about my website is I write about only those things which have intensive effects. You don't have to do 100 different things, just do these two and more than half your problem is gone. 
This video has gone viral about "How to get quick relief from Vertigo. It has over 2 Million views on the youtube.   
The second thing that worked for my family was  "Magnesium" 
Magnesium for Vertigo 
Tea, Coffee is the most widely drinkable beverages. In the office or meeting someone friend for a while, we drink Tea or Coffee. Now consuming caffeine in Tea, Coffee or caffeinated beverages lead to excreting Magnesium in the Urine. As a dietary supplement advisor, I always advise my clients the first step towards a healthy lifestyle is start taking Vitamin ADK ( Vitamin D + Calcium + Magnesium ) tablet in the morning.